September 2, 2016 10.14 am
This story is over 63 months old
Sponsors found for 2017 Lincoln Knights' Trail
Sponsors have been secured for 35 unique knight sculptures which will form part of a major Lincoln attraction in 2017. As previously reported, The Lincoln Knights' Trail will create an exciting arts attraction and treasure trail with hand-designed figures linking iconic and secret Lincoln locations from May 20 to September 4 next year. The Lincoln Business Improvement…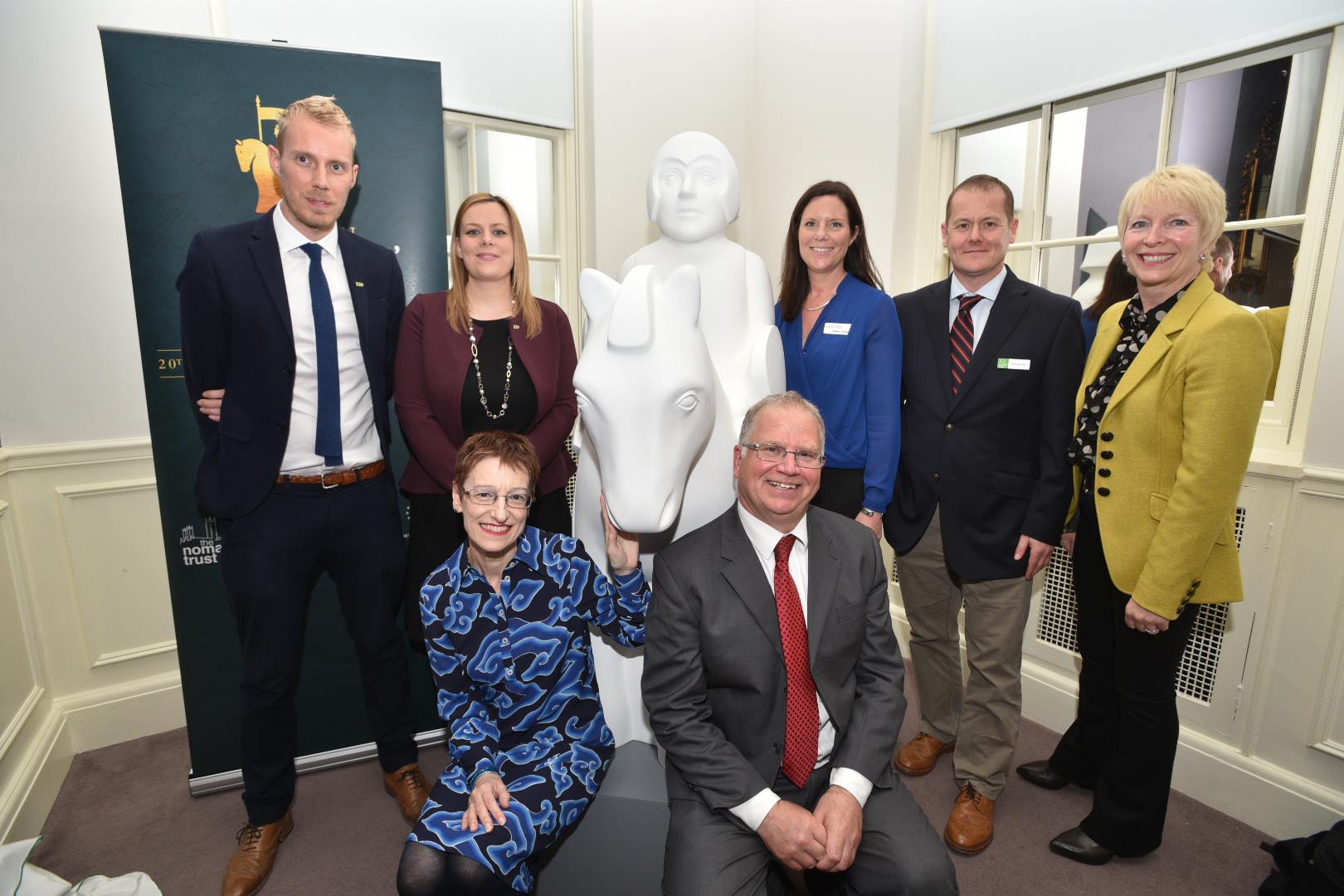 Sponsors have been secured for 35 unique knight sculptures which will form part of a major Lincoln attraction in 2017.
As previously reported, The Lincoln Knights' Trail will create an exciting arts attraction and treasure trail with hand-designed figures linking iconic and secret Lincoln locations from May 20 to September 4 next year.
The Lincoln Business Improvement Group confirmed on Friday, September 2 that businesses and organisations have been found for all of the chivalrous sculptures, ensuring partners can continue on to the next phase of the project.
The search is now on for artists to decorate the giant knights, complete with horse, sword and shield. 
Lincoln BIG Chief Executive Matt Corrigan said: "We have had brilliant interest in The Lincoln Knights' Trail – from both businesses and organisations which backed the 2015 Lincoln Barons' Charter Trail and first-time sponsors. This is really encouraging."
Sponsors include Lincoln's two universities, the City of Lincoln Council, St Barnabas Lincolnshire Hospice and local businesses such as Burton Road Chippy, Ruddocks of Lincoln, Daisy Made and Your Print Partner.
Matt Corrigan added:
"Now, as planned, we are starting our search for professional and amateur artists who can come up with designs for the knights – and we are announcing this milestone by hosting a reception for sponsors and painters.
"This is taking place at The Showroom, off Tritton Road in Lincoln on September 15, 2016, at 5.30pm and we are keen to hear from any artists who might like to come along.
"Artists interested in putting forward designs for the trail sculptures will be able to find out more about this initiative and meet representatives from the businesses and organisations sponsoring it.
"Our information for prospective artists will also be made available online. Artists' designs must be submitted to Lincoln BIG by 4 pm on Friday, October 14 2016.
"The selected artists will be commissioned in late November and be asked to create their agreed designs early in 2017."
Following on from the success of 2015 Barons' Charter Trail on the 800th anniversary of the sealing of Magna Carta, Lincoln BIG have once again teamed up with Wild in Art to design the figures.
The knights are based on two key figures from the Battle of Lincoln – Nichola de la Haye (Custodian of Lincoln Castle) and William Marshall (Regent to the young King Henry III).
They'll form part of commemorations for the 800th anniversary of the Battle of Lincoln Fair and the sealing of the Charter of the Forest.
The trail last year raised £167,000 for charity when the 25 baron sculptures were auctioned. The knights will also be auctioned and two thirds of the money will go to partner charity The Nomad Trust at Lincoln Cathedral on September 30.
The remaining third will be used to create a ring-fenced Art and Innovation Fund to help the city to deliver future public art and events.
Full list of sponsors for the 2017 Lincoln Knights' Trail:
Allen Signs
Bailgate Guild/Steep Hill Independents
Bishop Grosseteste University
Branston
Burton Road Chippy
Chestnut Homes
City of Lincoln Council
Daisy Made
Daniel Charles Construction Ltd
Denby Transport
EBP
GAME Engineering Ltd
Gelders
IF creative
Investors in Lincoln
Lincolnshire Economic Action Partnership
Lincoln Archive Solutions
Lincoln Cathedral
Lincoln Central Market
Lincoln College Group
Lincolnshire Cooperative
Lincolnshire Showground
Lincs FM
Newton Fallowell
Nicholsons
Nomad Trust
Optima Graphic Design Consultants Ltd
Pipers Crisps
Ruddocks of Lincoln
St Barnabas Lincolnshire Hospice
St Marks Shopping Centre
Stagecoach East Midlands
University of Lincoln
Willmott Dixon
Your Print Partner
Lincoln BIG has also teamed up with the EBP (Education Business Partnership), giving schools across Lincolnshire the chance to get involved with their very own medium-sized knight.