First Lincoln knight sculpture unveiled ahead of historic arts trail
The first in a collection of knights designed to mark out a unique history trail through Lincoln has been unveiled. The 35 chivalrous figures are part of a public trail in 2017 which will form part of the 800th anniversary of the Battle of Lincoln Fair and the sealing of the Charter of the Forest. Following on…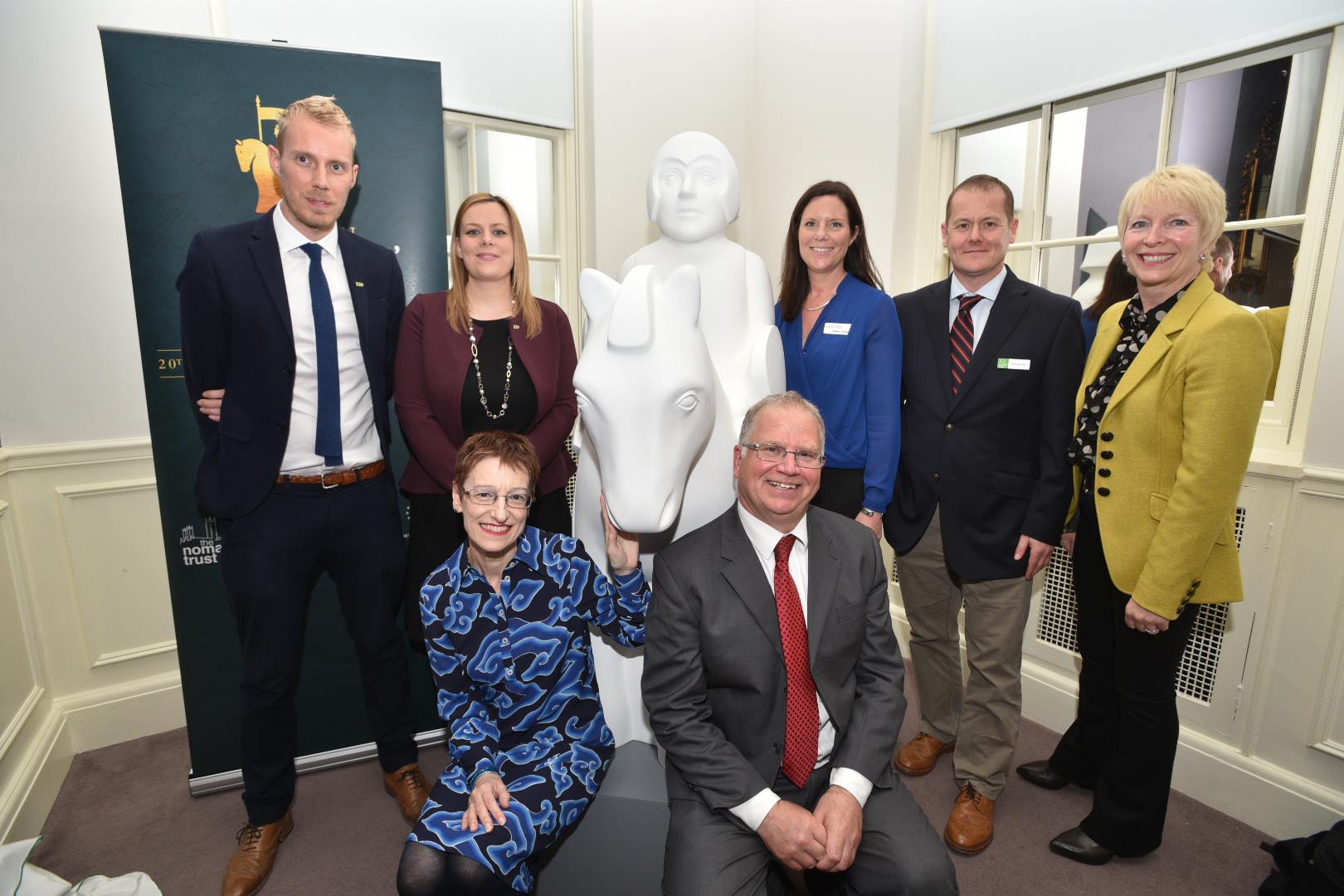 The first in a collection of knights designed to mark out a unique history trail through Lincoln has been unveiled.
The 35 chivalrous figures are part of a public trail in 2017 which will form part of the 800th anniversary of the Battle of Lincoln Fair and the sealing of the Charter of the Forest.
Following on from the success of 2015 Barons' Charter Trail on the 800th anniversary of the sealing of Magna Carta, Lincoln BIG have once again teamed up with Wild in Art for the Lincoln Knights' Trail.
The knights will be designed by local artists and will be positioned in 35 cultural locations in the city from May 2017.
People wishing to register their interest in supporting the trail can do so by visiting the website here. 
A number of businesses have already signed up to sponsor a knight and many gathered for the launch event to find out more and see the design for the first time at the White Hart Hotel in Lincoln on Friday, May 20.
The trail last year raised £167,000 for charity when the 25 baron sculptures were auctioned.
Now, organisers are promising the 2017 event will be even bigger and better, raising even more money for partner charity The Nomad Trust.
The sculptures will be auctioned off at Lincoln Cathedral at the conclusion of the trail, with two thirds going to The Nomad Trust to help homeless people.
The remaining third will be used to create a ring-fenced Art and Innovation Fund for the city to deliver future public art and events aimed at attracting people to the city.
Lincoln BIG's sister organisation Visit Lincoln is also organising a treasure hunt
encouraging people to "collect" all of the Knights.
Schools to produce miniature trail
The historical theme will also form the opportunity a special education programme alongside the EBP, getting schools across Lincolnshire involved.
Around 60 half-size knights will be designed and painted by Lincoln schools who sign up to the scheme.
Those involved will receive special education packs and lessons about the Great Battle of Lincoln and their knight will also be on display across the city as part of a miniature trail.
The knight sculpture has been created by Wild in Art's Creative Director Chris Wilkinson and it will be the perfect canvas to showcase the artistic talent of Lincoln.