October 6, 2016 4.44 pm
This story is over 85 months old
Karl McCartney: A bright and free future for Lincolnshire
This year has been a momentous political year, one that will not be surpassed for decades to come. We have a new Prime Minister, a continually divided opposition and a brighter future as a country in my mind than the one we had at the start. The tremendous result of June 23 has freed us…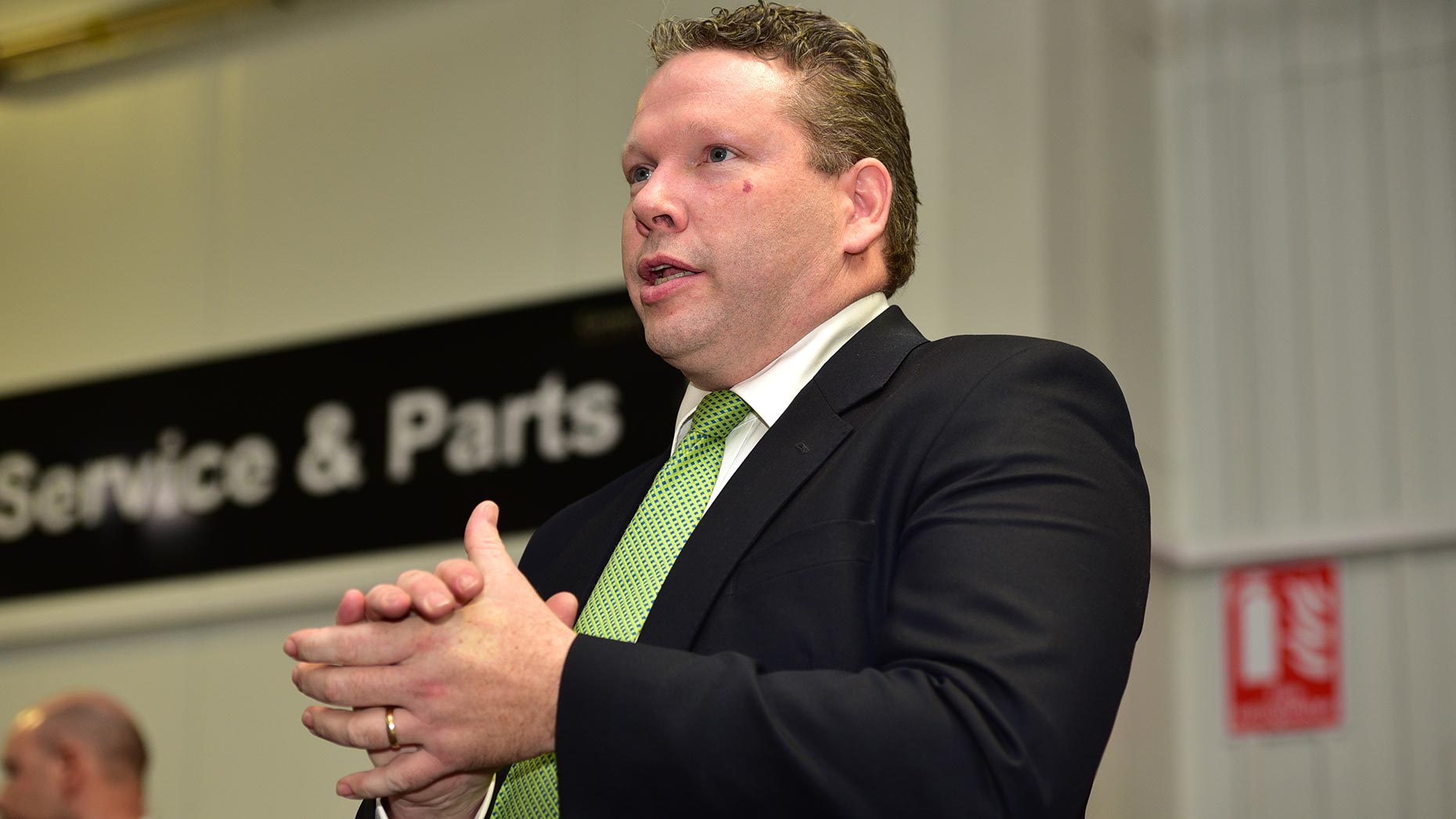 This year has been a momentous political year, one that will not be surpassed for decades to come. We have a new Prime Minister, a continually divided opposition and a brighter future as a country in my mind than the one we had at the start.
The tremendous result of June 23 has freed us from the shackles of the bureaucratic backward looking European Union to a future where we have the opportunity to set our own laws, trading agreements and immigration controls.
It was also a result that was thoroughly supported across this great county of ours, so much so, we recorded the highest percentage of Leavers than anywhere else in the country.
A proud record to add to the pantheon of our county's many achievements. Whereas 59% of the Lincoln's voters were Leavers, Boston was the highest in the land on 76%!
But that is of the past, it is what happens now and in the future that matters.
The new government is getting things right, in the right order and with the right message. One of the things I learnt from two decades working in business is there can always be a tension between having constant certainty versus the need to have time to think, plan and consider.
In business, the clamour for certainty comes from employees, shareholders and suppliers. In politics, it comes from voters, trading partners and the media. Plus the opposition and others who still cannot accept the result (even some still in the Conservative Party!).
Taking the time to think, plan and consider is always the best option. It is wise not to act in haste and repent at your leisure.
It is why I have not supported those clamouring for us to invoke Article 50 of the Lisbon Treaty immediately.
The government is clear "Brexit means Brexit". Having looked at matters over the summer it is also clear on a broad timetable and a process. The plan that we should adopt current European Union laws and then repeal what we do not like gives certainty to business and voters.
Protecting core budgets on agriculture and science helps (it is our money anyway) is vital and I hope the government can give more clarity on fisheries soon as well. These are key issues for our county and I and my fellow colleagues in parliament across Greater Lincolnshire are well aware of their importance.
Making clear that we will set our own rules on immigration is also an important marker.
The sabre rattling from the elites over the Channel is both to be expected and is also out of kilter with what I expect their own people want. Why place unnecessary trade barriers on the UK and when our neighbours export more to us than we do to them?
With two universities and a thriving multinational manufacturing base in Lincoln, I want free trade with our own European partners, and also free trade with the rest of the world. We can now do it, on our terms, without having Brussels overrule us.
I know from many meetings in parliament, some of which I have instigated and chaired so far, including with key Secretaries of State, that it is full steam ahead on Brexit.
They, and our dedicated civil service, are working as a team to finalise to agree our full terms of departure. It is vital we take time to ensure our negotiating hand is right.
We now have both the timetable and the clarity on the approach – and we know we need more detail. But patience, my friends, patience. It will be a positive future for us all, not least as once Article 50 is invoked, as we now know by March 2017 at the latest, there is then a maximum of two years – but it could be less, before we leave the EU.