October 21, 2016 4.24 pm
This story is over 62 months old
Lincoln MP slams 'parochial' county councillors for leaving devolution deal in ruins
Surprised Lincolnshire MPs have insisted that devolution plans for the region remain achievable, despite the present deal from government appearing to be in tatters. As previously reported, Lincolnshire county councillors decisively rejected the deal from government which would have seen the region benefit from £15 million a year for the next 30 years, plus have…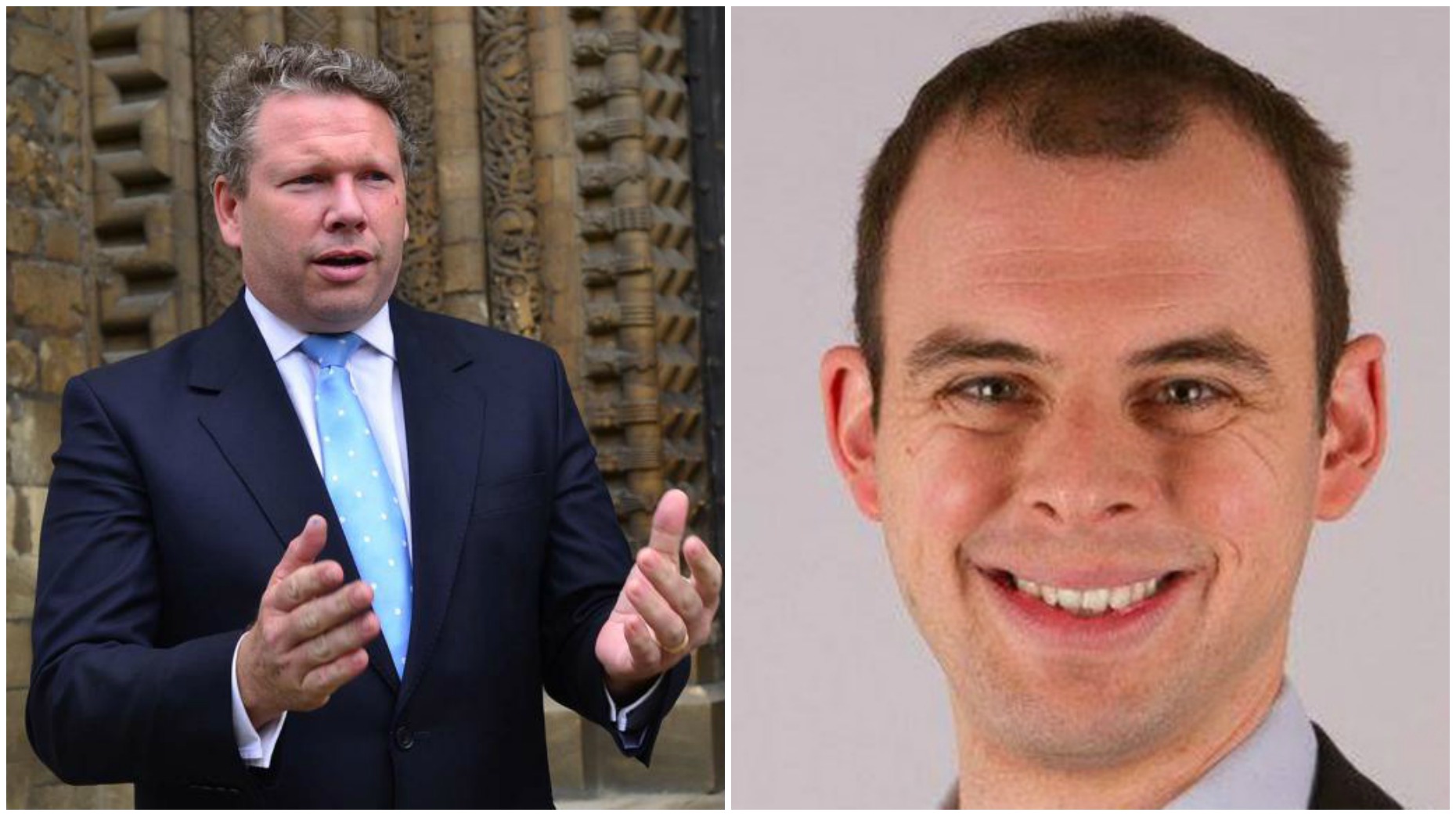 Surprised Lincolnshire MPs have insisted that devolution plans for the region remain achievable, despite the present deal from government appearing to be in tatters.
As previously reported, Lincolnshire county councillors decisively rejected the deal from government which would have seen the region benefit from £15 million a year for the next 30 years, plus have a directly elected mayor.
Following the vote, council leader Martin Hill admitted that prospects of a transfer of powers from Westminster now appeared highly unlikely.
Lincoln MP Karl McCartney has also expressed his huge disappointment at the decision, while also suggesting that financial power should be taken away from county councillors.
McCartney said that he remained hopeful that a deal could still be struck, despite councillors having "not grasped the potential" of the proposals.
He said: "I've always been very much in support of taking financial power away from the county councillors, most of whom are from the south of the county and tend to take a parochial outlook on matters wherever and whenever possible.
"South Lincolnshire turkeys surprisingly do not vote for Christmas; nor do our matriarchal councillors always know what's best for us all across the county and Greater Lincolnshire.
"But we do need to take a strategic view for investment in infrastructure in the future.
I am still hopeful for the deal and am heartened that it seems all the district councils across Greater Lincolnshire, and our own city council, also support devolution wholeheartedly. They can't all be wrong.
"Clearly county councillors have not grasped the potential of these proposals and are acting like dogs in a manger, or turkeys in late Autumn, so I will be encouraging the government not to change its stance and to continue to press for devolution and an elected executive mayor for Greater Lincolnshire."
Lincolnshire should not throw deal away
Boston and Skegness MP Matt Warman struck a more upbeat tone, despite his disappointment at the vote, claiming that a deal could still remain in a different form.
In a previous column for Lincolnshire Reporter published just before the vote, Warman said that the deal would put an end to suggestions that Lincolnshire was "the forgotten county of the UK".
Following the vote, he added: "I would anticipate the deal will continue in a slightly altered form. Government remains very committed to the principle and Lincolnshire should not throw away all the work we have done.
My starting point is that the vast majority of councils have voted for this and those stated views should be respected.
"The structure of the combined authority was always intended to allow some councils to say it was not for them, so I would hope that that model can be retained.
"I very much hope the will of Boston Borough and East Lindsey councils, as well as others, prevails and I am sure in some form it will."