Video: Scunthorpe driver deliberately mows down pedestrians with car
A Scunthorpe man who deliberately knocked down two pedestrians leaving them permanently injured has been jailed for six years. Mohammad Abdullah, 30, of Mulgrave Street, admitted two counts of causing grievous bodily harm with intent, following the incident on Frodingham Road in the early hours of April 14. His victims, Mark Thompson and Kevin Morson, were…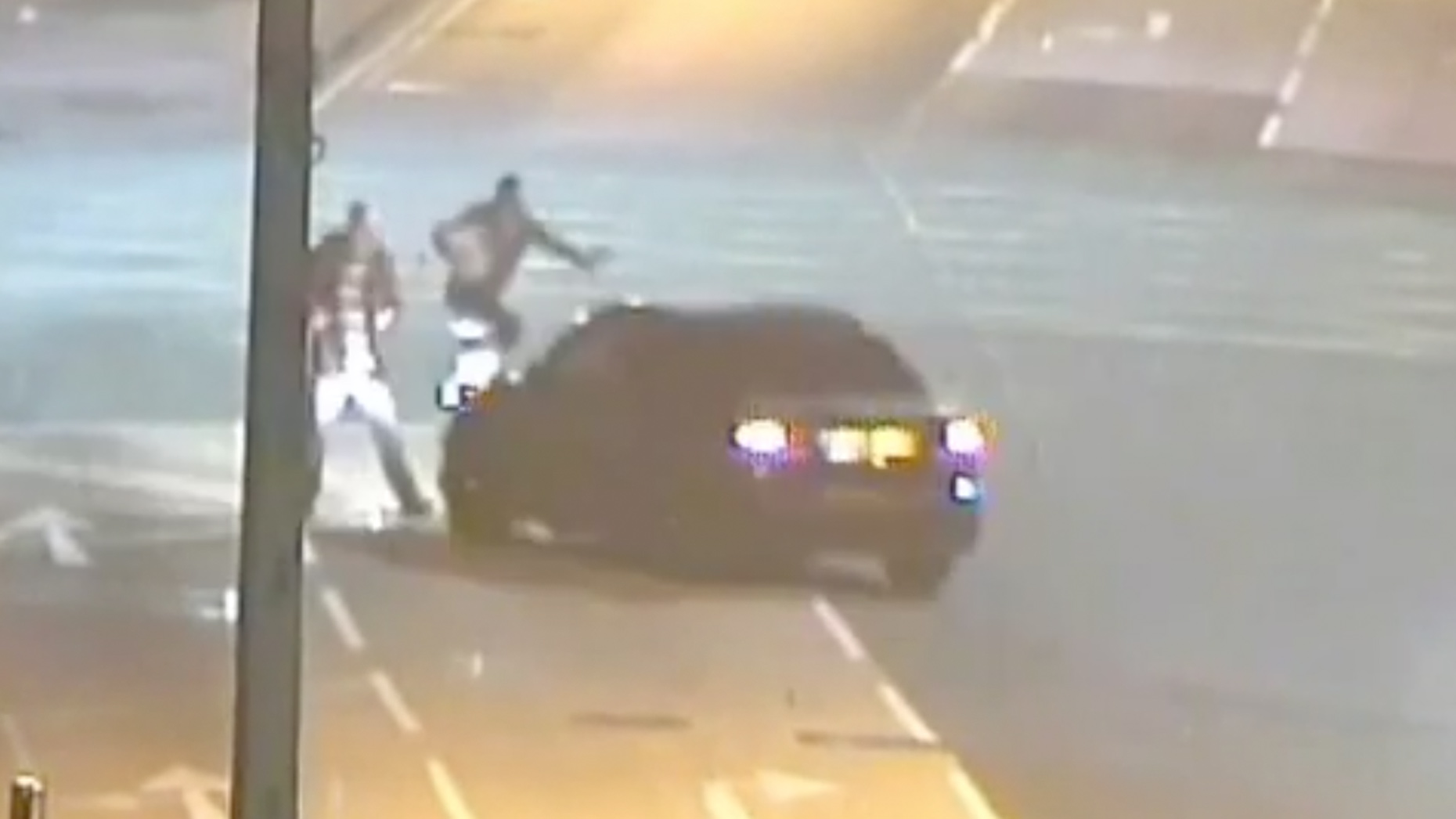 A Scunthorpe man who deliberately knocked down two pedestrians leaving them permanently injured has been jailed for six years.
Mohammad Abdullah, 30, of Mulgrave Street, admitted two counts of causing grievous bodily harm with intent, following the incident on Frodingham Road in the early hours of April 14.
His victims, Mark Thompson and Kevin Morson, were left with life changing injuries as a result of the incident.
Prosecuting, Jeremy Evans, told Grimsby Crown Court that Abdullah had narrowly missed colliding with the men as they crossed the road following a night out in the area.
He said:
"He approached both complainants at speed, making no attempt to brake until the very last moment, when he swerved past them at close proximity."
A verbal altercation then ensued between the victims and the occupants of the car.
Evans went on to describe how Abdullah "intentionally reversed his car, positioned it at an angle that faced directly at the complainants, who were only a short distance away; then, without warning, he proceeded to accelerate at speed towards both men. They didn't stand a chance.
"They were mowed down. Both collided with the front of the defendant's car and both were left injured on the roadside."
Responding to the sentence, Detective Sergeant Dharm Chatha, said: "This was a particularly nasty incident, which left both victims with life changing injuries.
"Hopefully, knowing that the man responsible is now behind bars and paying the penalty for his actions will allow them to put this behind them and move on with their lives."