November 30, 2016 11.01 am
This story is over 68 months old
Family shows to bring Christmas magic to LPAC
The Lincoln Performing Arts Centre (LPAC) will perform two Christmas shows for families in the city to enjoy. To celebrate Christmas, LPAC will host two magical shows: Treasure Island and BRRR! The Lost Polar Bear. Treasure Island The main house show is the adventure filled Treasure Island. The story sees Jem Hawkins as she is drawn into a…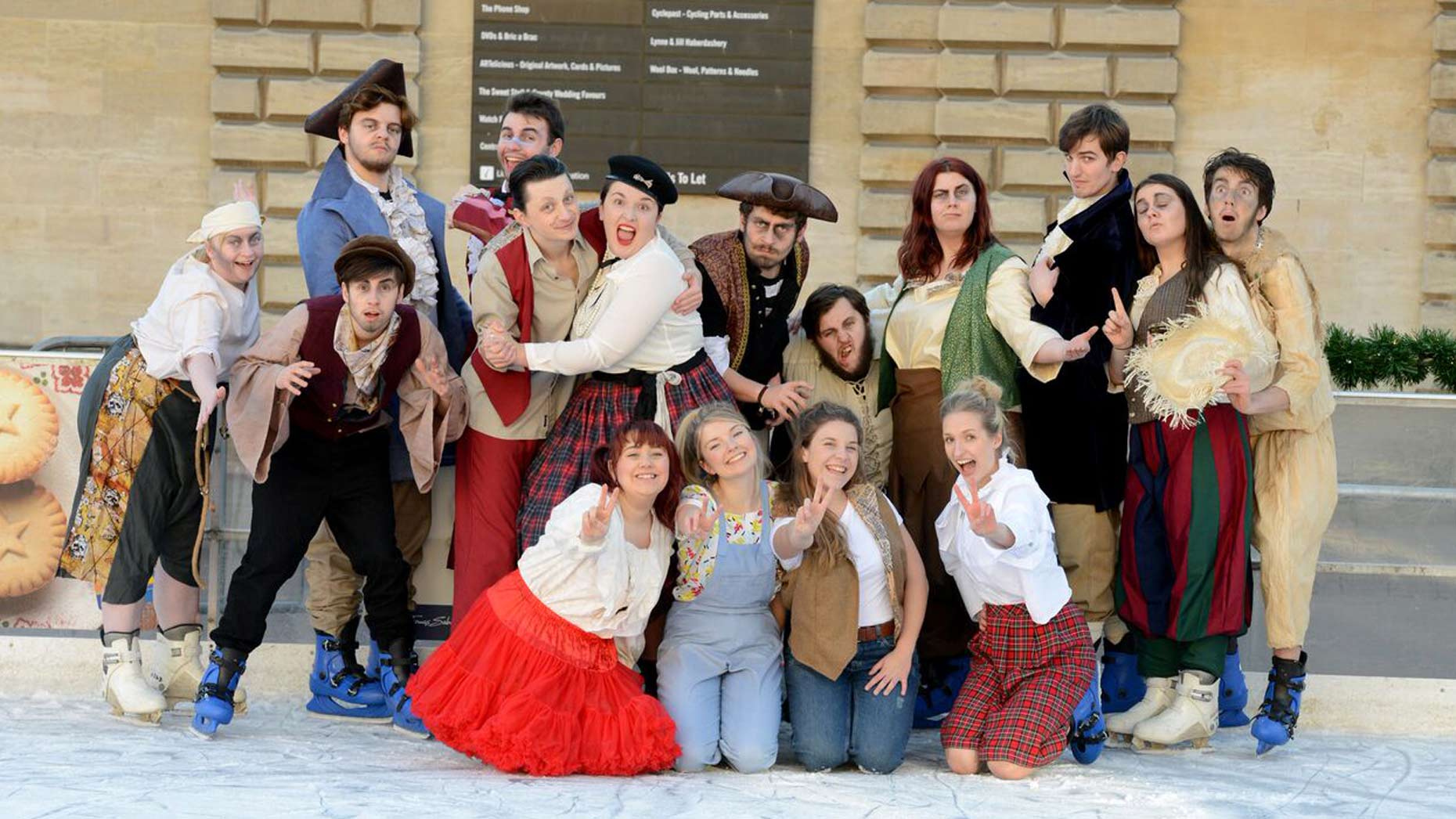 The Lincoln Performing Arts Centre (LPAC) will perform two Christmas shows for families in the city to enjoy.
To celebrate Christmas, LPAC will host two magical shows: Treasure Island and BRRR! The Lost Polar Bear.
Treasure Island
The main house show is the adventure filled Treasure Island.
The story sees Jem Hawkins as she is drawn into a world of swashbuckling excitement which is full of buccaneers and buried gold.
The show will run from Monday, December 12 to Saturday, December 24. Tickets start at £10, with more information on pricing on the website.
The story is set one snowy winter's night, when a young girl searches through her uncle's attic and finds a treasure chest…
With a treasure map in her pocket and the ghost of Captain Flint never far behind, young Jem Hawkins is drawn into a world of swashbuckling excitement, brimming with buccaneers and buried gold as she sets sail to Treasure Island.
BRRR! The Lost Polar Bear
Lincoln Performing Arts Centre are also offering a second Christmas show this year: BRRR! The Lost Polar Bear.
This is the story of Anja and the snowy adventure she embarks upon to find a snow bear.
The show will run from Friday, December 16 to Saturday, December 24. Tickets cost £8.50, for more information visit the website.
The story focuses on a little girl, Anja, who sets out to find a polar bear she once spotted out of her bedroom window.
Despite her best friend Karl, her teacher Mis Grumblesson and polar explorer Eric telling her that snow bears are just stories, Anja is determined to find her bear.
The small cast of two will see the room turn into a winter wonderland with a number of songs, stories and silliness.
Front of House and Bar Manager Holly Cox said: "We are all set for the Christmas season with our fairy lights and baubles on standby ready to decorate the trees.
"We will also be transforming our café bar into a pirate treasure map full of riddles and clues to help you solve Captain Flint's puzzles.
"Alongside that we will have our 'Treasure Chest' stall stocked up with toys and goodies including pirate hats and chocolate golden coins.
"Our staff will no doubt be modelling the pirate hats and we hope you dress up too when you come to see the show!"
You can book your tickets for both shows on the website, by calling 01522 837600 or in person at the box office in Zing Café Bar within Lincoln Performing Art Centre on the University of Lincoln campus.