November 22, 2016 3.12 pm
This story is over 84 months old
Video: Motor group sets the bar in amazing Lincoln mannequin challenge
Staff at Dack Motor Group in Lincoln have set the bar for the viral mannequin challenge with their Christmas-themed video. Staff at the site on Dixon Close have dressed as a number of Christmas characters, including a pudding, tree and a questionable Mrs Claus, as part of their mannequin challenge. The mannequin challenge, which is…
Staff at Dack Motor Group in Lincoln have set the bar for the viral mannequin challenge with their Christmas-themed video.
Staff at the site on Dixon Close have dressed as a number of Christmas characters, including a pudding, tree and a questionable Mrs Claus, as part of their mannequin challenge.
The mannequin challenge, which is believed to have originated in Florida, is a new viral trend, where people remain frozen in action (like mannequins) whilst a video is recorded.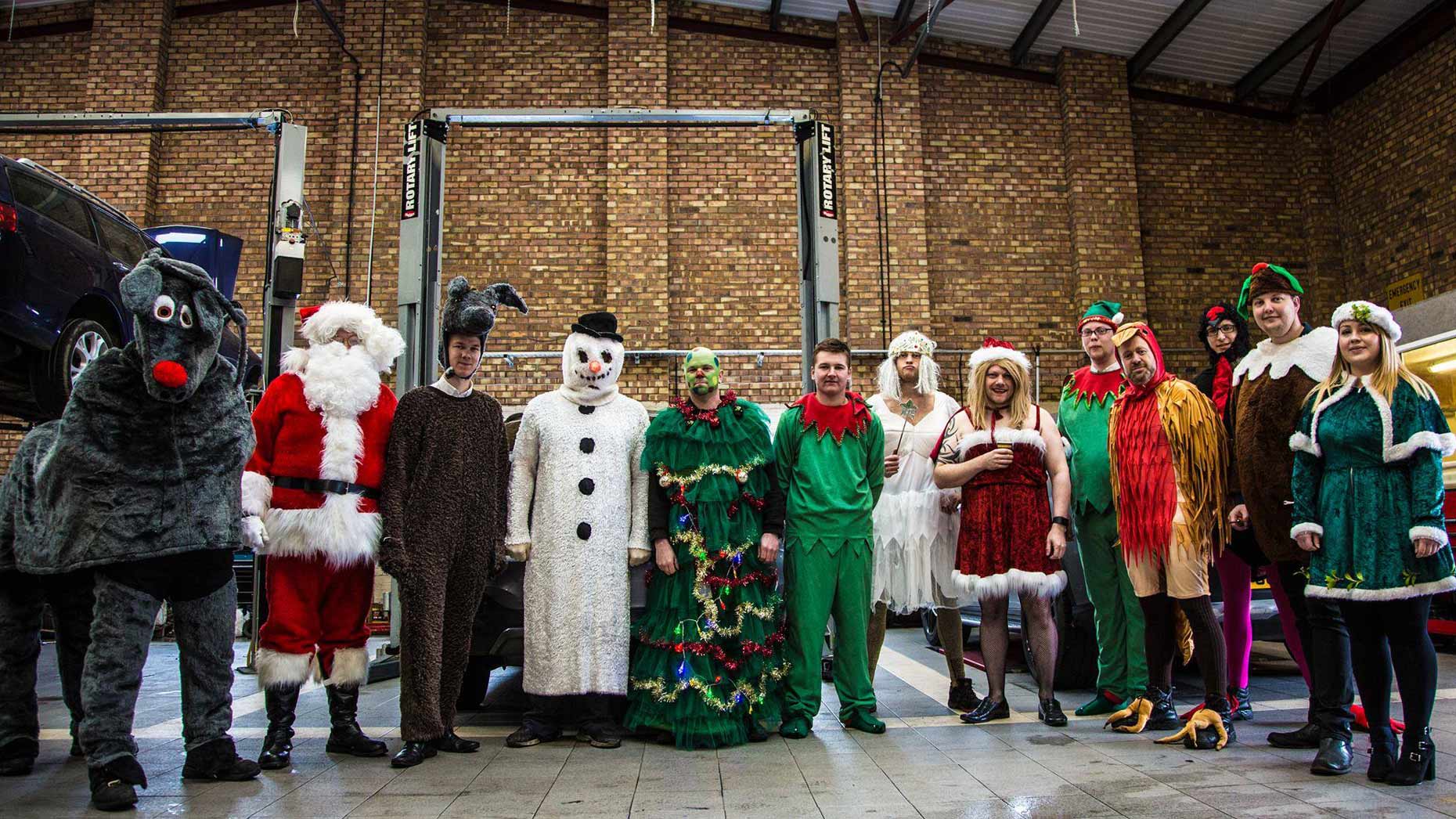 Leo Dack, Managing Director at Dack Motor Group said: "We've had a really busy year especially with our expansion to a second site in Coventry, I'd seen the mannequin challenge videos online and thought it was a great opportunity for the team to let their hair down and have some fun.
"The video itself seemed quite easy but it took a few takes to get it all done in one go without anyone blinking, a car going past or a customer coming through the door!
"We really enjoyed doing it, the only problem now is trying to get Dave out of his Mrs Claus dress."