December 20, 2016 8.57 am
This story is over 83 months old
End of life charity offers Lincoln Christmas tree collection service
St Barnabas Lincolnshire Hospice is offering a Christmas tree collection service to raise funds for patients and families living with a terminal diagnosis in Lincolnshire Households across Lincoln are being encouraged to go green to support their local hospice with their tree-cycle campaign. On Saturday, January 7, St Barnabas Hospice will collect and recycle unwanted…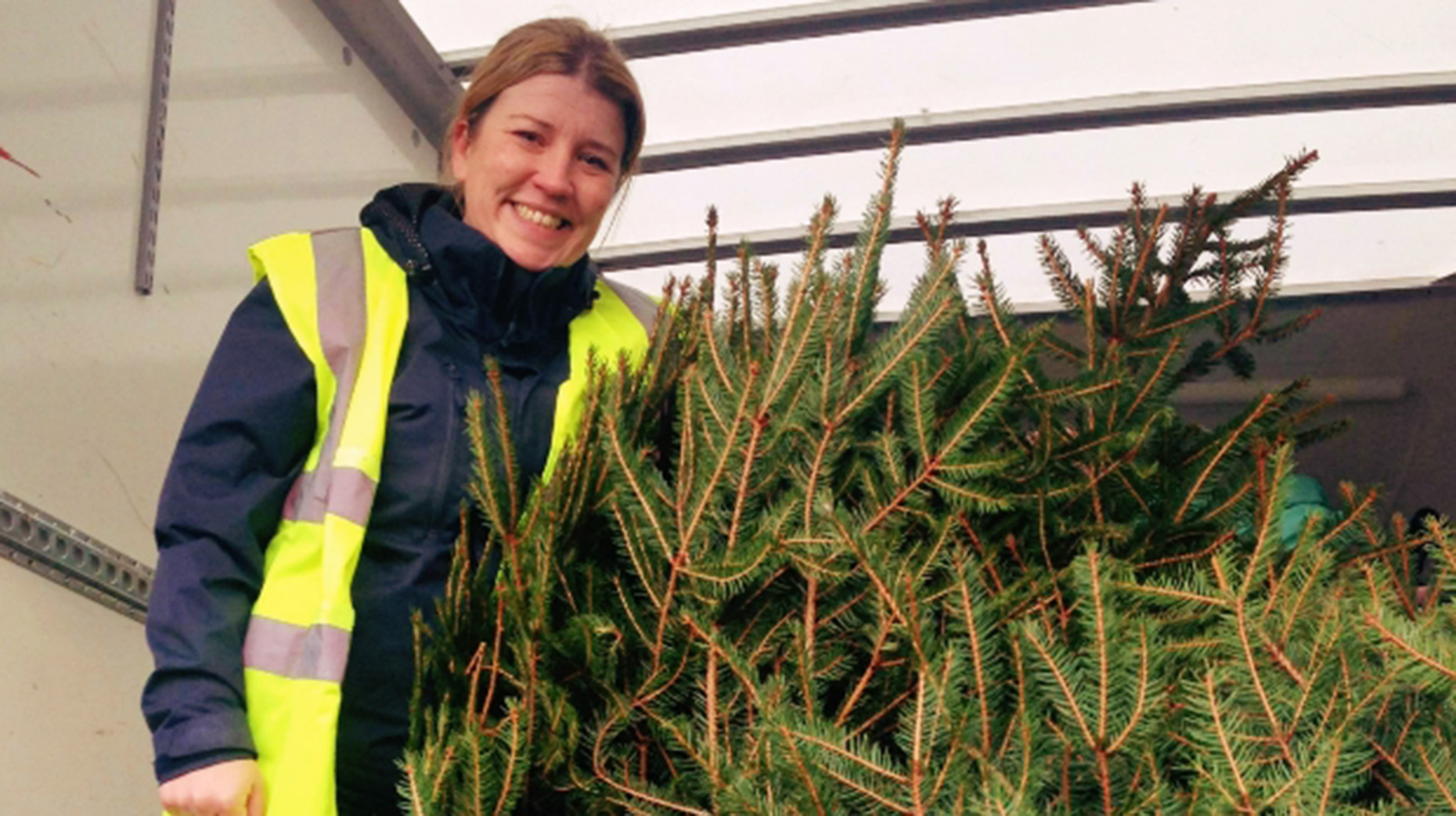 St Barnabas Lincolnshire Hospice is offering a Christmas tree collection service to raise funds for patients and families living with a terminal diagnosis in Lincolnshire
Households across Lincoln are being encouraged to go green to support their local hospice with their tree-cycle campaign.
On Saturday, January 7, St Barnabas Hospice will collect and recycle unwanted trees in return for a donation.
Laura Stones, Event Fundraiser for St Barnabas Hospice, said: "You probably don't want to think about taking the decorations down just yet, but when you do, we are here to help.
"Our tree-cycle service is the simplest, greenest and most charitable way to get rid of your Christmas tree after the festivities.
"Let the hospice take away the stress and mess of disposing of your tree and help us to raise vital funds for hospice care. Donations are crucial to the success of this event and to ensuring that we can continue to provide dedicated, compassionate hospice care every day of the year."
The charity says a £10 donation could help to pay for the care their Hospice at Home nurses offers to the community whilst £25 would help to fund the specialist care offered at their Inpatient Units.
The hospice will be collecting trees in parts of LN1, LN2, LN3, LN4, LN5 and LN6.
To arrange a collection and donate to the hospice, people can book online here. 
For further information contact Laura on 01522 559515 or email [email protected].