December 15, 2016 8.36 am
This story is over 67 months old
Matt Warman: The ballad of Carrington's postbox
Parliament has the privilege of handling a host of issues, from foreign policy to welfare reform and – more recently – planning how best to make a success of our departure from the European Union. Each of these is nationally important, and it is a challenge and an honour to be asked to address them…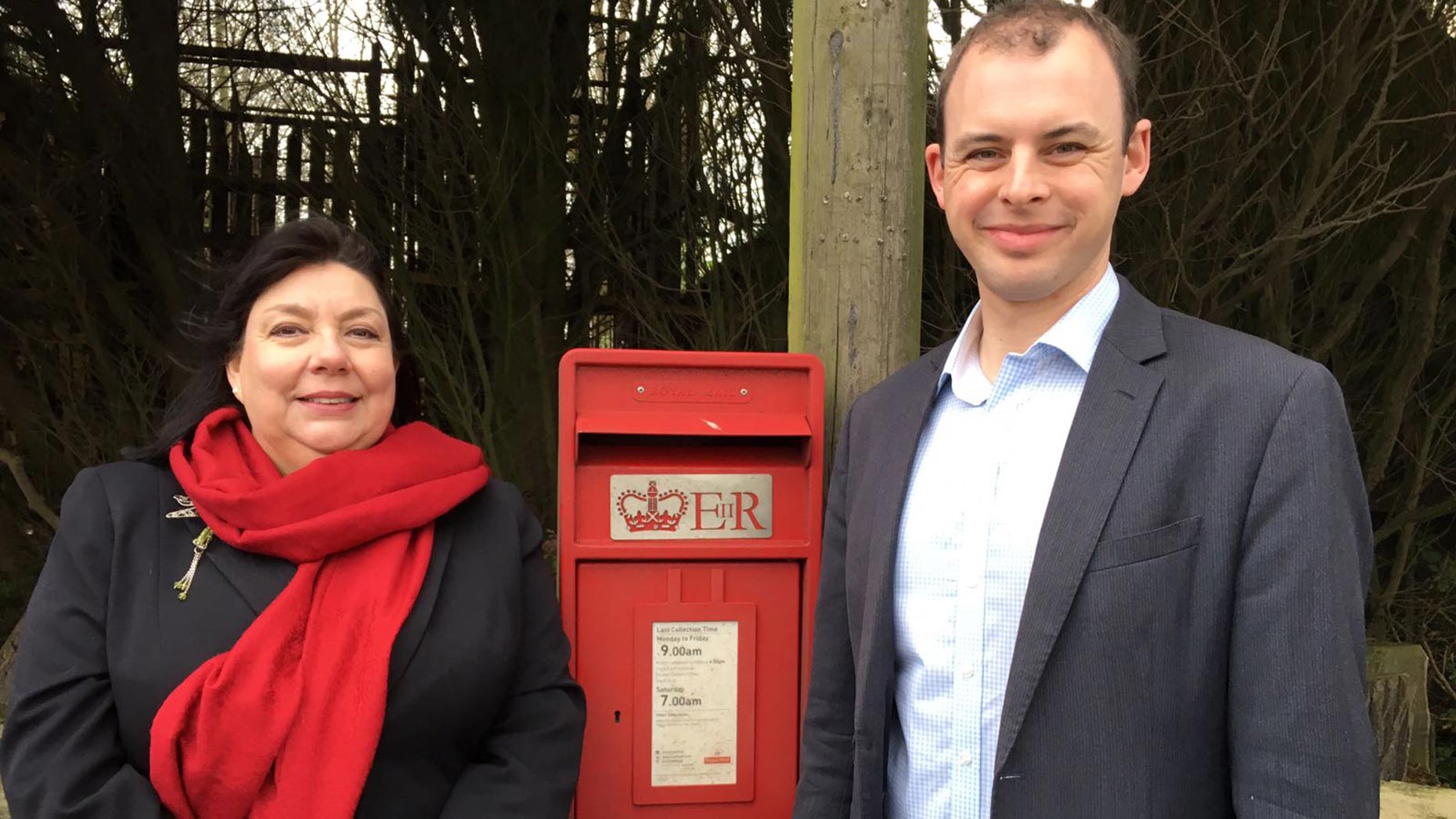 Parliament has the privilege of handling a host of issues, from foreign policy to welfare reform and – more recently – planning how best to make a success of our departure from the European Union.
Each of these is nationally important, and it is a challenge and an honour to be asked to address them on behalf of the people of Boston and Skegness. But it is sometimes the most local issues that provide an equal sense of satisfaction, and in the village of Carrington I was recently delighted to be able to help deliver something that has been missing for longer than many people can remember.
It was in all likelihood about 10 years ago that one of Carrington's postboxes was stolen, from the Short's Corner junction.
Over many years there was a recurring agenda item on the clerk to the parish council's notes: get the postbox back.
When Mrs Victoria Clark took over recently, she was told that this was not a task that was likely to be achieved. Like all good parish clerks – and there are many across Lincolnshire – Mrs Clark took this to be a challenge.
I should confess that when I received the first letter about the Carrington postbox, I was not totally convinced that it was an issue I could easily resolve.
If various councillors and others had failed to get it sorted, was this something that was beyond even the reach of Westminster?
And should, in these days of email and Facebook, one less letterbox be tolerated anyway? It seemed to me that, whatever the case, the fact that this particular amenity had simply been stolen, rather than closed after consideration, meant that it should be reinstated.
Unfortunately, this view did not immediately tally with that of the Chief Executive of Royal Mail. Moya Greene informed me that her 'senior team' was reviewing the matter, and that my predecessor had sought to address it too. Let's say I could hear the rustle of an issue being kicked into the long grass.
It took a host of letters, phone calls and persistence from my dedicated staff before we finally received an email: a new box was operational, and even the parish council's offer to supply the post on which to affix it was not required.
The people of Short's Corner – few in number but important – had their amenity restored.
I do not pretend that every issue an MP deals with is of equal weight – but there is an important principle that these small issues demonstrate.
When I stand up to speak in Parliament, it is, I hope, from a position of knowing not just what many people tell me they think of Syria or children's service – but also from making sure that I do all I can to keep in touch with the issues that constituents tell me they care about.
Politicians are often accused of not living in the real world: postboxes, casework, surgeries and Facebook are all parts of my best efforts to make sure that I'm as approachable as I am engaged.