December 9, 2016 4.59 pm
This story is over 83 months old
NHS is not underfunded, says Dr Caroline Johnson, new Sleaford & North Hykeham MP
Speaking to Lincolnshire Reporter after her victory in the Sleaford & North Hykeham by-election, fresh MP Dr Caroline Johnson said she doesn't believe the NHS is underfunded. Dr Johnson also said she was disappointed to hear that Grantham A&E may not reopen at night, despite earlier reassurances from ULHT CEO Jan Sobieraj. Watch the full interview: Caroline…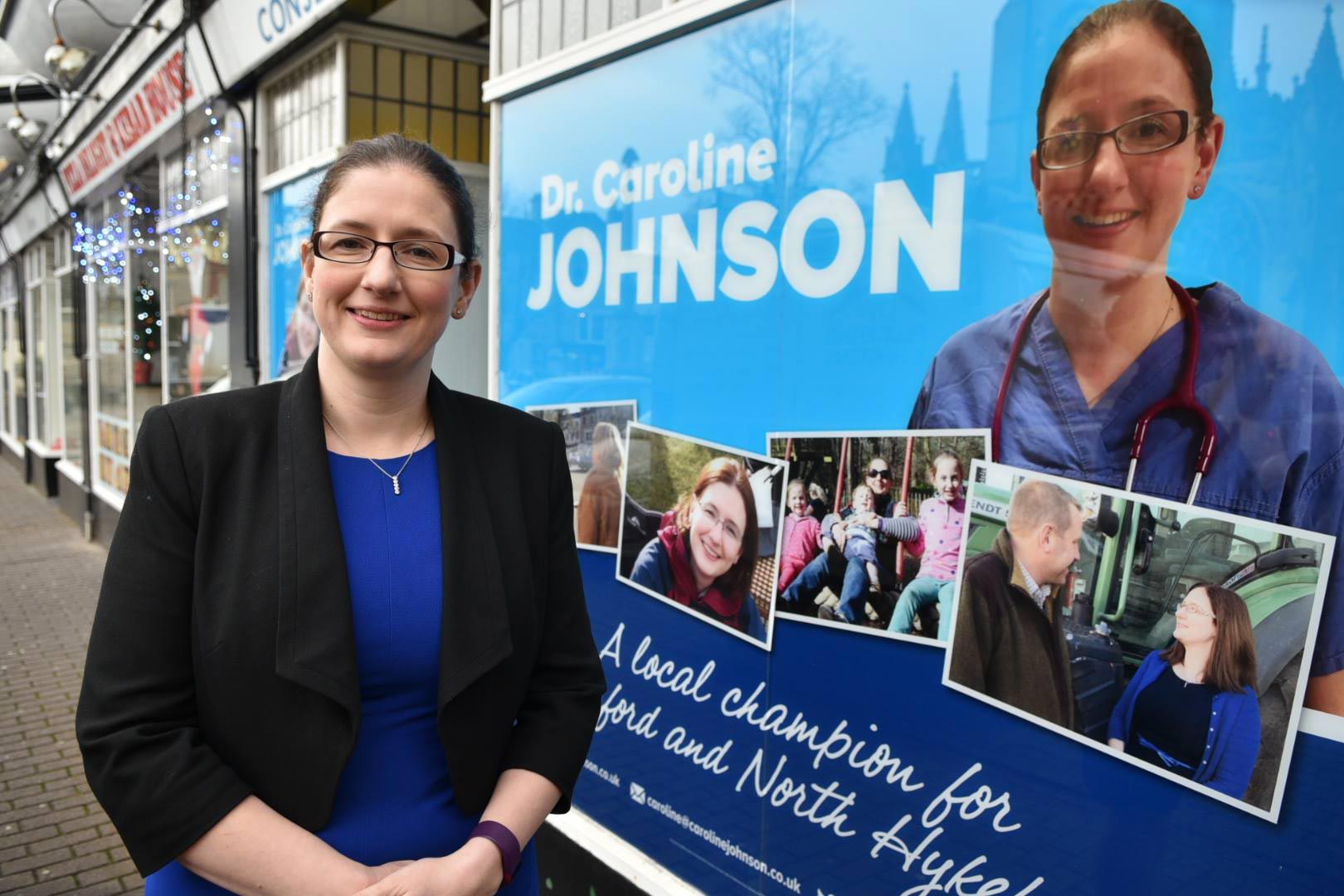 Speaking to Lincolnshire Reporter after her victory in the Sleaford & North Hykeham by-election, fresh MP Dr Caroline Johnson said she doesn't believe the NHS is underfunded.
Dr Johnson also said she was disappointed to hear that Grantham A&E may not reopen at night, despite earlier reassurances from ULHT CEO Jan Sobieraj.
Watch the full interview:
Caroline Johnson said: "I'm disappointed by the plan which suggests that Grantham A&E won't reopen, because we've been reassured right up to this week by the head of ULHT that it would be reinstated to how it was in August and it'll be happening soon and probably in February — what I will be doing now is looking to fight to ensure that that's what happens.
"500 people sounds like a lot of people to let go and I'd be interested to know who those people are, what they are doing in order to know whether that's the right thing.
"I don't think it's an issue of funding and the head of ULHT said this is not an issue of funding. Before the last general election there were reports stating how much money the NHS was going to need and more money than that has been given to the NHS. This is an issue of how services are organised.
"At the moment the NHS has stated how much money it needs and it has been given more than that, so obviously the government will be listening to the NHS and responding to it as things come up."
Dr Johnson was elected with a reduced majority of more than 13,000, down from over 24,000. The turnout was just 37%.
UKIP's Victoria Ayling finished in second place with Ross Pepper of the Liberal Democrats in third.
Johnson replaces Stephen Phillips, who resigned as an MP because of policy differences with the government over Brexit.