December 21, 2016 2.27 pm
This story is over 67 months old
Passionate protest held against Grimsby Ice Rink closure
Protesters have gathered outside Grimsby Town Hall in protest against the possible closure of the town's ice rink. Protestors gathered outside Grimsby Town Hall on Wednesday, December 21, where North East Lincolnshire councillors will decide on the fate of the rink. As previously reported, a report to the council recommended that the rink be closed "as soon…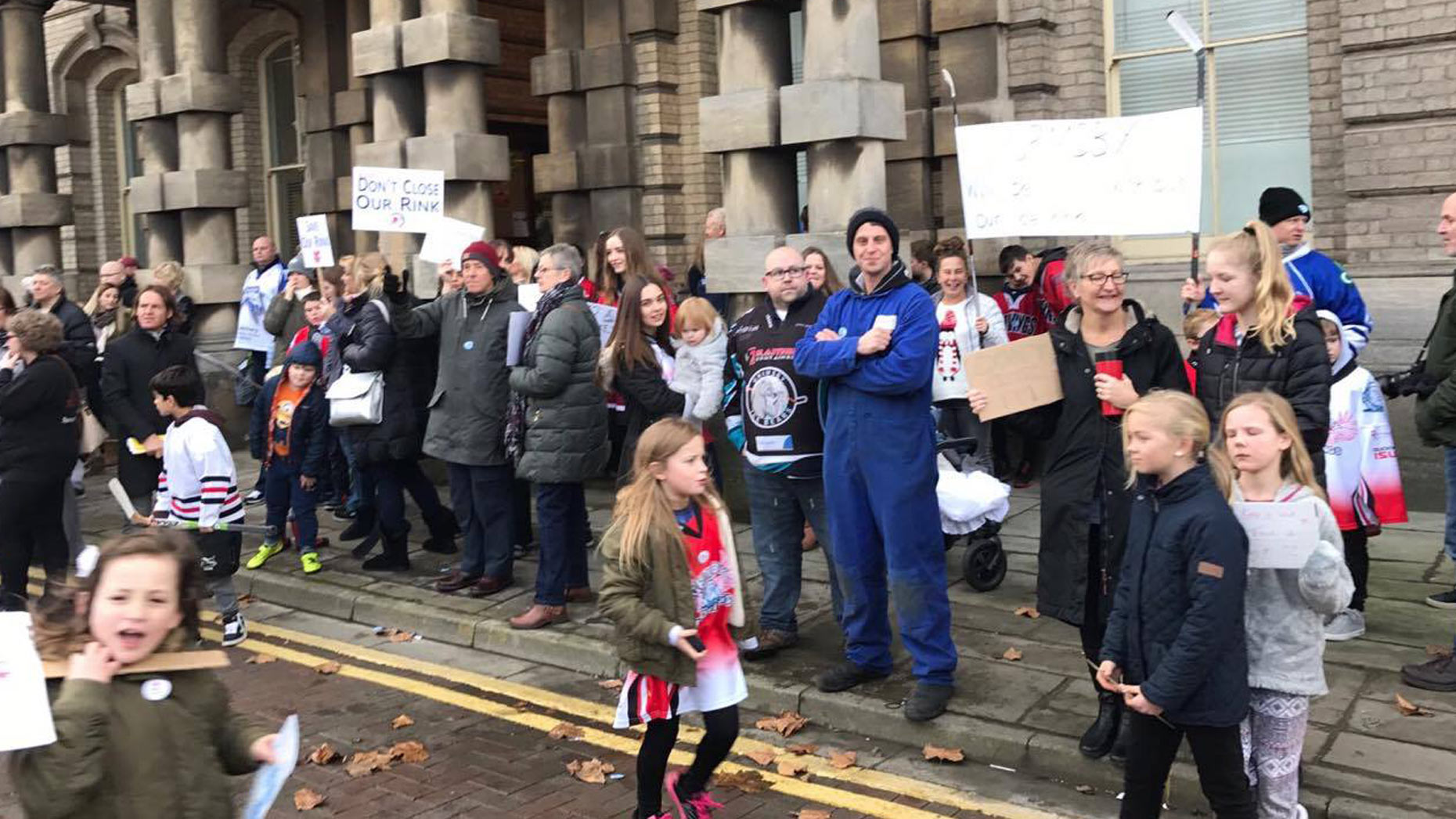 Protesters have gathered outside Grimsby Town Hall in protest against the possible closure of the town's ice rink.
Protestors gathered outside Grimsby Town Hall on Wednesday, December 21, where North East Lincolnshire councillors will decide on the fate of the rink.
As previously reported, a report to the council recommended that the rink be closed "as soon as reasonably practicable".
The rink at Grimsby Leisure Centre has been open since 1975 and has fought off a number of potential closures throughout the years.
However, the council has said it has been losing money for a number of years and can no longer afford to keep it open.
Grimsby mum of two, Emma Toogood, told Lincolnshire Reporter: "It would be a great disadvantage to my family to lose the rink, [my daughter] Lola especially.
"She has dyspraxia, which comes with many issues such as poor coordination, posture and memory.
"Ice hockey is the only sport she has stuck at and excelled in.
"I fear what closing the rink would do to her physical and mental wellbeing."
Councillor Jane Hyldon-King, portfolio holder for health and wellbeing, said: "The council has been through an extensive process of engagement over a considerable length time, in an attempt to secure a commercially viable ice rink operation in the borough.
"The ice rink has operated at a loss and the council is currently absorbing costs in respect of the hire of the ice rink chillers and maintenance and repair which it cannot afford indefinitely."