December 2, 2016 9.34 am
This story is over 67 months old
Red Arrows to return to Lincolnshire today after two-month Middle East tour
The Red Arrows will return from their two-month tour of the Middle East this afternoon. Crowds at the Lincoln Christmas Market will be able to see the Reds perform a special fly-past over the cathedral at midday, as they head back to their base at RAF Scampton. Take a look at some photos from the…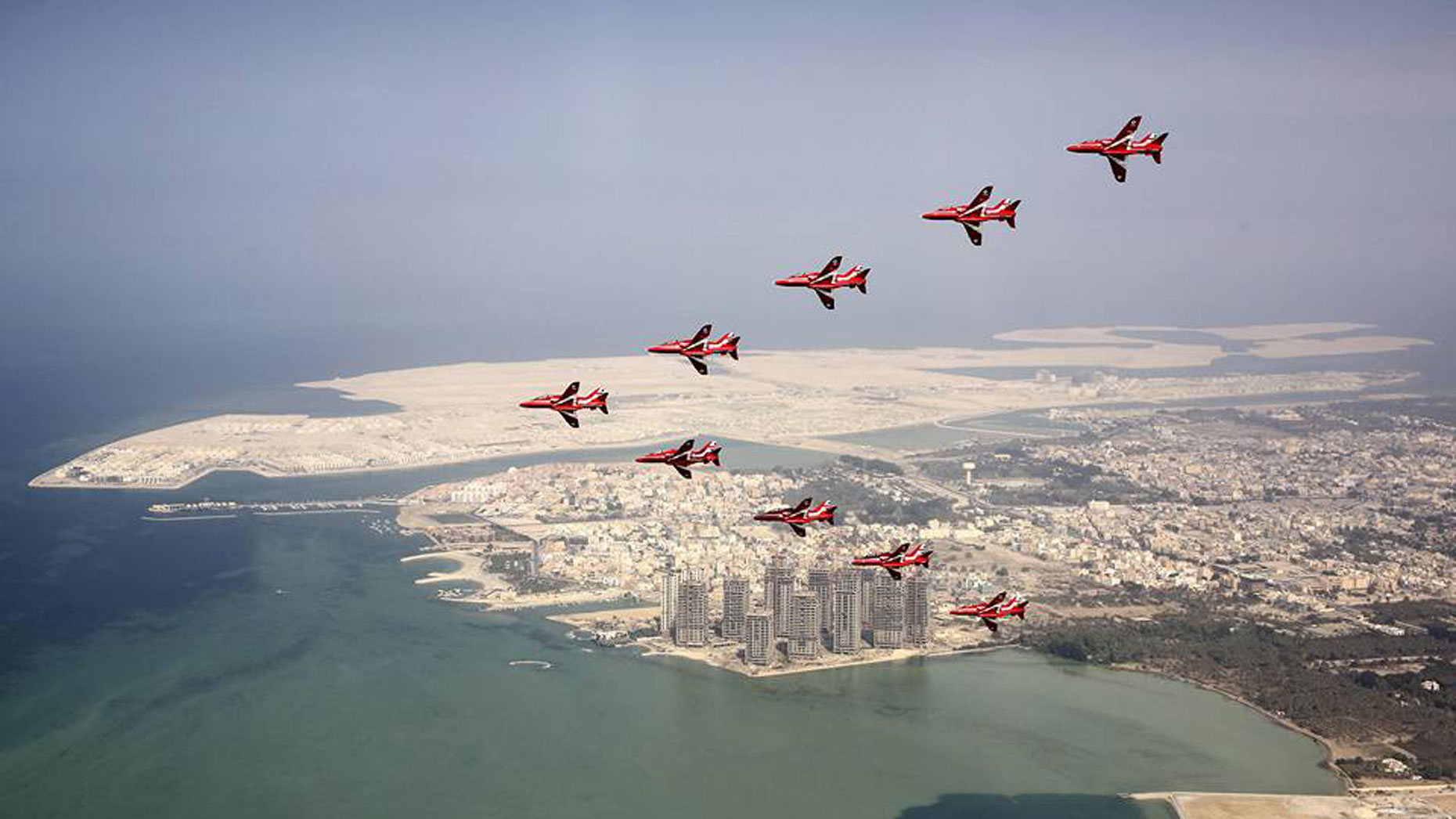 The Red Arrows will return from their two-month tour of the Middle East this afternoon.
Crowds at the Lincoln Christmas Market will be able to see the Reds perform a special fly-past over the cathedral at midday, as they head back to their base at RAF Scampton.
Take a look at some photos from the tour:
The Royal Air Force Aerobatic Team performed more than 20 displays and a series of flypasts across the Asia-Pacific and Middle East regions.
The tour, which took two months to complete, also saw the Red Arrows perform in China for the first time ever.
The tour in full:
September 29: RAF Scampton (Departure)
October 3: Karachi, Pakistan (Flypast)
October 8: Hindon: Indian Air Force Day (Display)
October 11: Dhaka, Bangladesh (Flypast)
October 13: Singapore (Flypast)
October 14: Kuala Lumpur, Malaysia (Flypast with Typhoon aircraft)
October 17: Kuala Lumpur, Malaysia (Display)
October 20: Da Nang, Vietnam (Overnight stop)
October 23-25: Shanghai, China (Ground events)
October 28-29: Hong Kong, China (Ground events)
November 1-6 : Zhuhai Airshow, China (Displays)
November 11: Hua Hin, Thailand (Displays and flypasts)
November 16: Hyderabad, India (Display)
November 17: Bangalore, India (Flypast)
November 20: Muscat, Oman (Display)
November 23: Bahrain (Flypast)
November 24: Abu Dhabi The Corniche, UAE (Display)
November 27: Abu Dhabi F1 Grand Prix, UAE (Display)
November 28: Kuwait (Flypast)
December 2: RAF Scampton (Return home)