December 1, 2016 5.26 pm
This story is over 67 months old
Top 10 stalls to visit at the 2016 Lincoln Christmas Market
With hundreds of stalls to visit at the 2016 Lincoln Christmas Market, finding the perfect festive gift for a loved one, or a little treat for yourself, shouldn't be too difficult. All stalls are worth a browse, but if you're looking for a guide to something a bit different, look no further than The Lincolnite's…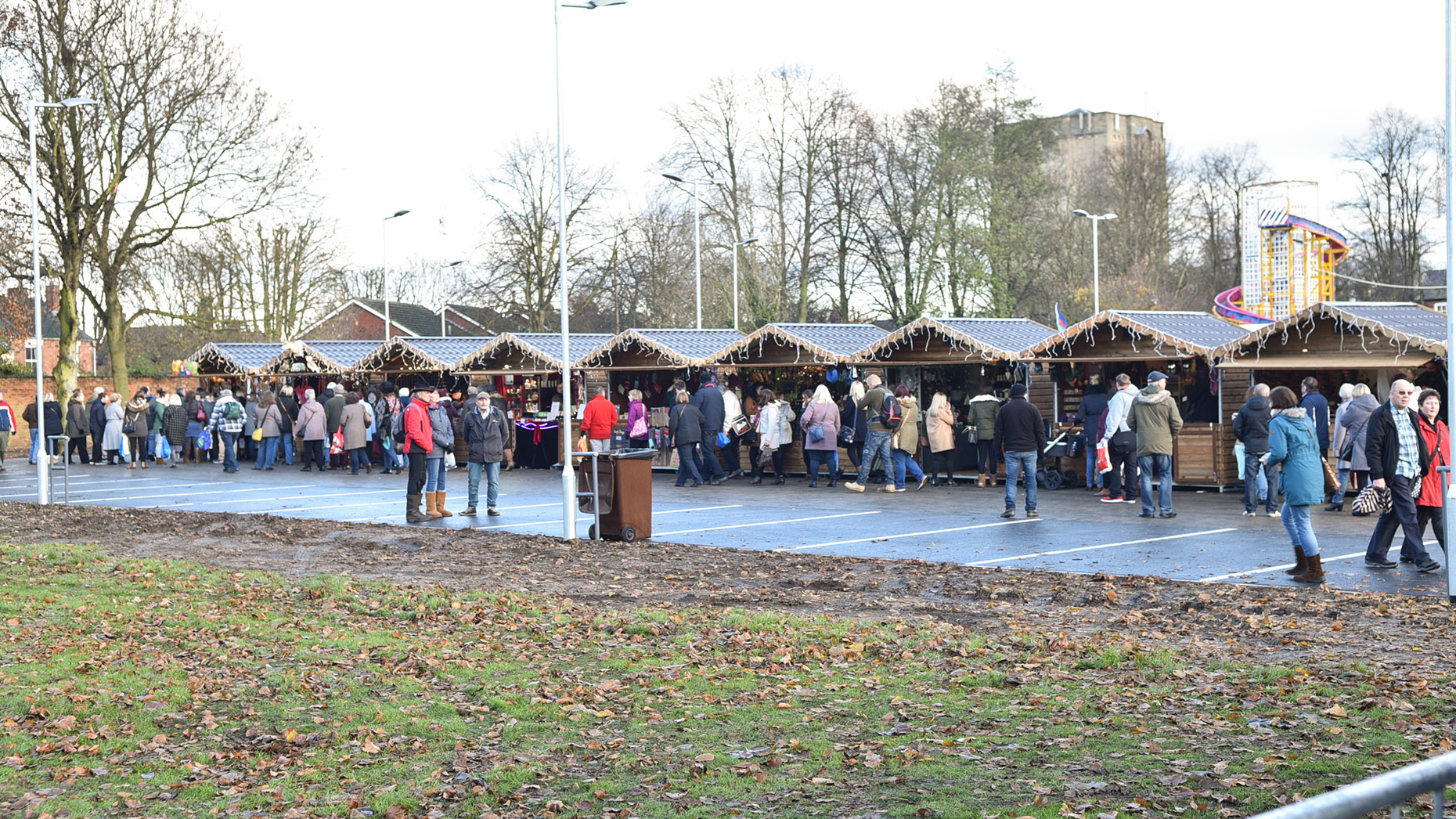 With hundreds of stalls to visit at the 2016 Lincoln Christmas Market, finding the perfect festive gift for a loved one, or a little treat for yourself, shouldn't be too difficult.
All stalls are worth a browse, but if you're looking for a guide to something a bit different, look no further than The Lincolnite's top 10.
Also check out our superguide for this year's market.
---
A Piece of History
Location: Bishop's Palace
Unique medieval gifts, ranging from medieval ornaments to bows and arrows.
Andrias from A Piece of History said: "Lincoln Christmas market is very big and very busy. People come here for the choice, the ambience and the historic surroundings."
---
Beeloved
Location: The Lawn
Visitors can check out a range of beeswax products and honey.
Kim d'Andilly said: "This is my first year here and my first impressions are quite overwhelming. I have been here as a visitor but as a trader I am quite overwhelmed with the amount of people that have actually come."
---
Doggy Treats
Location: The Assembly Rooms
A stall full of doggy treats and fresh foliage for your Christmas tables
Deborah Gibbon said: "I just love the atmosphere here. We do this for fun and everyone loves to treat their pet at Christmas."
---
Rewind Glass
Location: Lincoln Cathedral
Amazing glass bottles reworked into an array of items including glasses and clocks.
Andrew Martin said: "The market is vibrant and it is a wonderful location in a historic city. It is a wonderful place to be."
---
German Swing Grill
Location: Lincoln Castle Westgate
Amazing German sausages and cuisine all on a magnificent swinging grill.
Will Warwick, owner of the swing grill and mulled wine stall said: "We look forward to this event every year. As soon we leave it we start preparing for it next year. We have been coming here for five years now."
---
Shorrocks Cheese
Location: Lincoln Castle
A host of cheesy treats, with the 'cheese bomb' being the company's speciality.
Andrew Shorrock said: "Everything here is just lovely and we do really well. What makes the market is the volume of the people and the atmosphere.
---
Caking it Special
Location: The Lawn
Festive fruit cakes, sponge cakes, minions, Santas, gingerbread men, all handmade and customised by a team of expert cake makers.
Trevor Marland, one of the stallholders, said: "Everyone is so happy when the come here, everyone loves all the food, the entertainment, they just love it."
---
Medieval works stall
Location: Lincoln Castle
A host of medieval style jewellery, weaponry and ornaments, all with beautiful and intricate designs.
Christopher, a stallholder said: "All these crafts come from all over the world. The market has a magical atmosphere, I have been coming here for eight years now and every time is special for me."
---
Paper Star Lights
Location: Lincoln Castle Westgate
A host of beautiful and intricate paper stars, perfect for any Christmas home.
Andy, a stall holder said: "I think what makes the market so special is the cross section of people that come here. It is a lovely English market, I have been coming here for 15 years.
"I can't believe now I am selling to a second generation of customers, so people who had their stars bought as kids and now they are buying them for their kids. It's lovely."
---
Santa Sacks Co
Location: Lincoln Castle
Personalised hessian Santa Sacks, a perfect way to present your Christmas gifts to family and friends, are back at the Lincoln Christmas Market with even more gifts you can customise.
Matt from Santa Sacks Co said: "What makes the Lincoln Christmas Market is the atmosphere, we are in the castle grounds here, right next to the cathedral, it's a beautiful setting and it's good to see thousands and thousands of people come here."
---
Also look out for our gallery of photos from the opening day of the market.