January 10, 2017 10.23 am
This story is over 63 months old
Traffic concerns mount ahead of decision on 167 new homes in North Hykeham
Councillors will discuss plans for 167 houses to be built in North Hykeham next week. The proposals for the homes, submitted by Tennyson Homes Ltd, are designed around a main loop road extending from Cleveland Avenue around to Hambleton Avenue. If plans go ahead, varied houses will be built across the site, with the open market…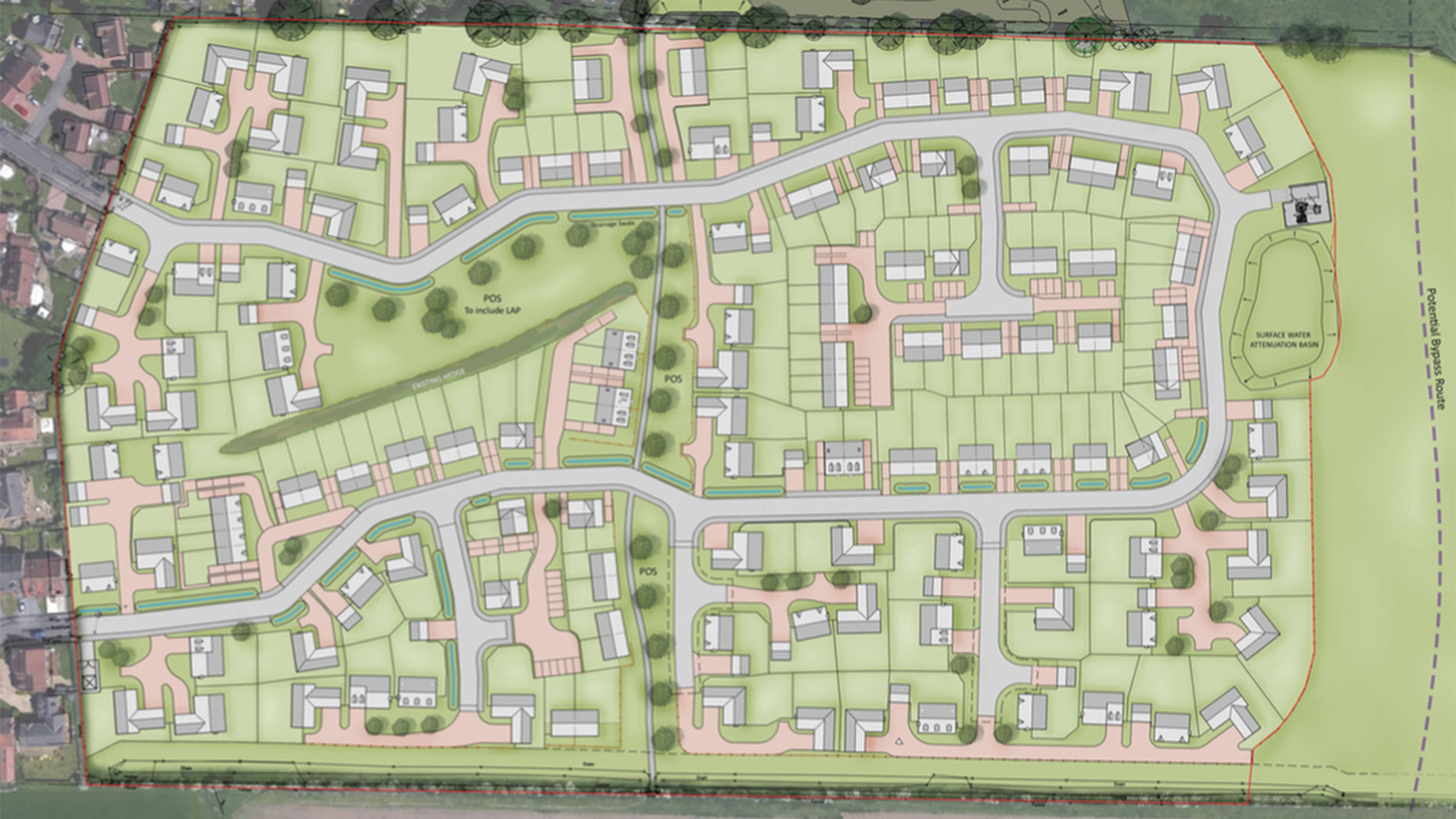 Councillors will discuss plans for 167 houses to be built in North Hykeham next week.
The proposals for the homes, submitted by Tennyson Homes Ltd, are designed around a main loop road extending from Cleveland Avenue around to Hambleton Avenue.
If plans go ahead, varied houses will be built across the site, with the open market element comprising 14 two beds, 27 three beds, 55 four beds and 26 five beds.
Affordable housing on the site would comprise of 20 two bed units and 25 three bed units.
The houses would be predominantly two storey, although there are 17 two and a half storey (room in the roof) dwellings.
The proposals also incorporate a sustainable drainage scheme, a key feature of which is the inclusion of swales adjacent to the main spine road, along with a surface water attenuation basin on the eastern part of the site.
Objections
The proposals have seen 45 objections from local residents, suggesting that the site will worsen traffic in the area.
Objections cited by residents include:
Cleveland Avenue and Hambleton Avenue are not suitable for additional traffic, including construction traffic, due to width and level of existing car parking on the road.
Mill Lane will not cope with additional congestion. The development of the site should be delayed until the southern bypass is constructed.
Wildlife will be affected by the proposed development, with confirmed sittings of barn owl, cuckoo, lapwing, skylark, goldfinch, sparrow hawk, little egret and hares on the site.
The proposal will be built on a floodplain which will exacerbate downstream flooding.
Infrastructure in the local area is wholly inadequate to cope with additional residents.
Concern regarding noise and disturbance during construction.
It has been recommended that permission is given for the application. A decision will be made by North Kesteven District Council's planning committee on January 17.