Behind the scenes: New phase for £70m Lincoln Corn Exchange rebuild
The £70 million redevelopment of the Corn Exchange building is moving closer to completion following the erection of a steel frame adjacent to the building. The restoration of the Grade II listed building marks the first phase of Lincoln's new retail outlet, The Cornhill Quarter. Local construction company Lindum, which is working on the building…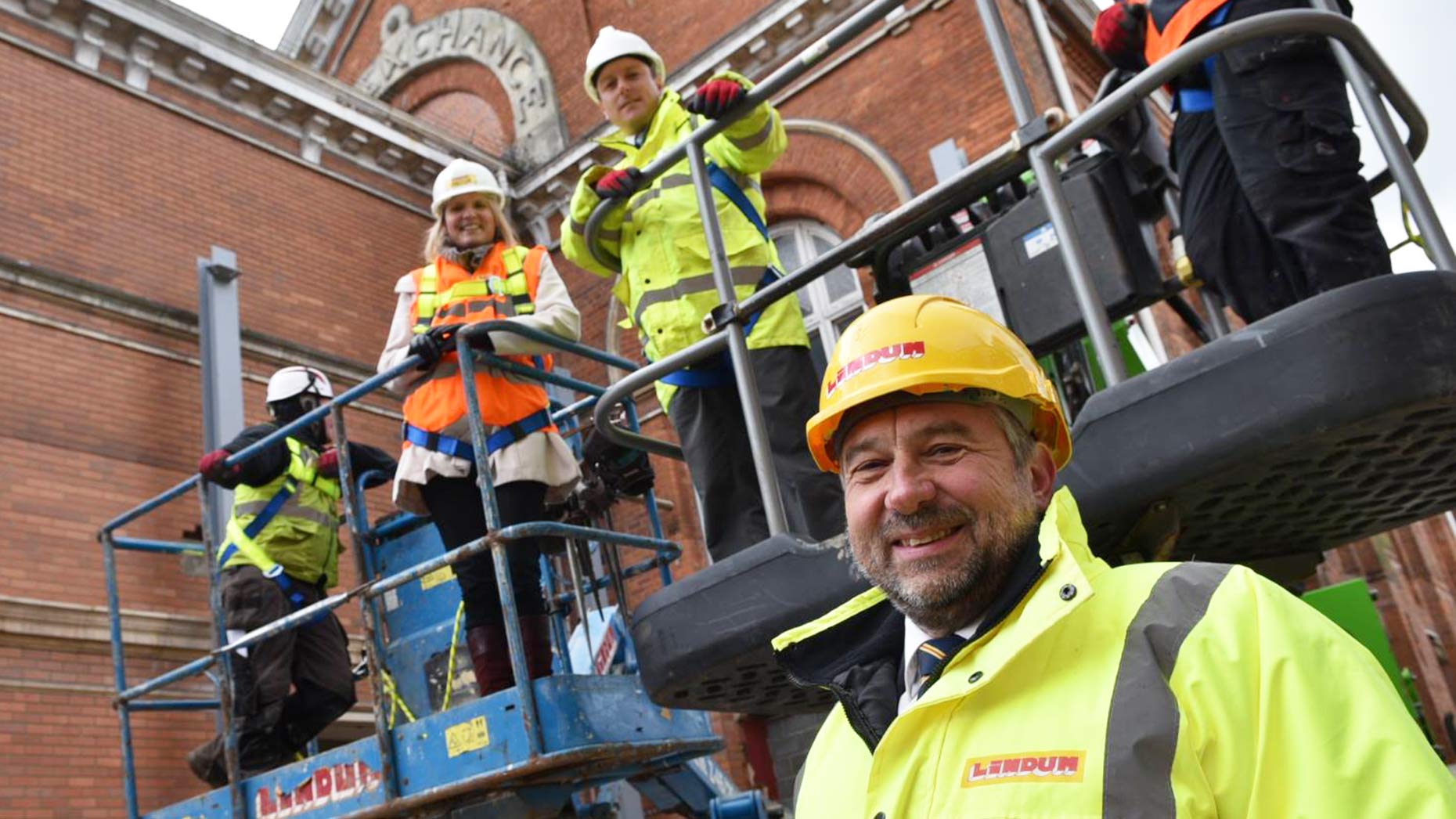 The £70 million redevelopment of the Corn Exchange building is moving closer to completion following the erection of a steel frame adjacent to the building.
The restoration of the Grade II listed building marks the first phase of Lincoln's new retail outlet, The Cornhill Quarter.
Local construction company Lindum, which is working on the building for Lincolnshire Co-op, has said that works on the Corn Exchange building are on schedule for a summer 2017 opening.
The steel structure will form a new building bridging the gap between the Corn Exchange and the Greenwoods building and extending the rear.
The new two storey steel frame structure will have specially commissioned imperial brick cladding with natural stone, procured from local quarries, forming the decorative banding façades.
The Corn Exchange building has undergone interior modifications, which are nearing completion as well as installation of new stairwells and lifts to the first floor.
Specialist cleaning and careful restoration work is underway to the exterior walls and ornate brickwork. Once completed, feature windows will be installed to the first floor.
The three new retailers: Flying Tiger Copenhagen, Moss Bros. and Cosy Club, coming to the Corn Exchange will be handed the keys ready for fit out in June.
Simon Gregory Managing Director from Lindum Construction told The Lincolnite: Issues we have had are associated with working in a busy city centre. We are having to look after the shop keepers interests and the pedestrian's and public safety interest.
"We are having to co-ordinate logistics so materials and planting equipment arrive out of hours, so that has been a bit of a challenge.
"We had a couple of issues in the ground here initially but I think we have managed to overcome those and generally we are on schedule."
Ursula Lidbetter, Chief Executive of Lincolnshire Co-op added: "The steel structure marks a milestone in the redevelopment of The Cornhill Quarter and particularly the Corn Exchange, which is the first phase of the project.
"We are on target for a summer 2017 opening, which is exciting news for all involved in the project as well as the people of Lincoln who are eagerly anticipating their new shops and restaurants."