February 2, 2017 10.40 am
This story is over 65 months old
Prosecco sausages a sparkling success for Sleaford butcher
A Sleaford butcher has had customers travelling from all across the country to try his unique Prosecco flavoured sausages. Steve Archer, of Manor Farm Shop in Leasingham, was told that the Italian white wine would be a hit flavour over Christmas and reluctantly tried the idea mixed with pork and cranberry. Since the release in December…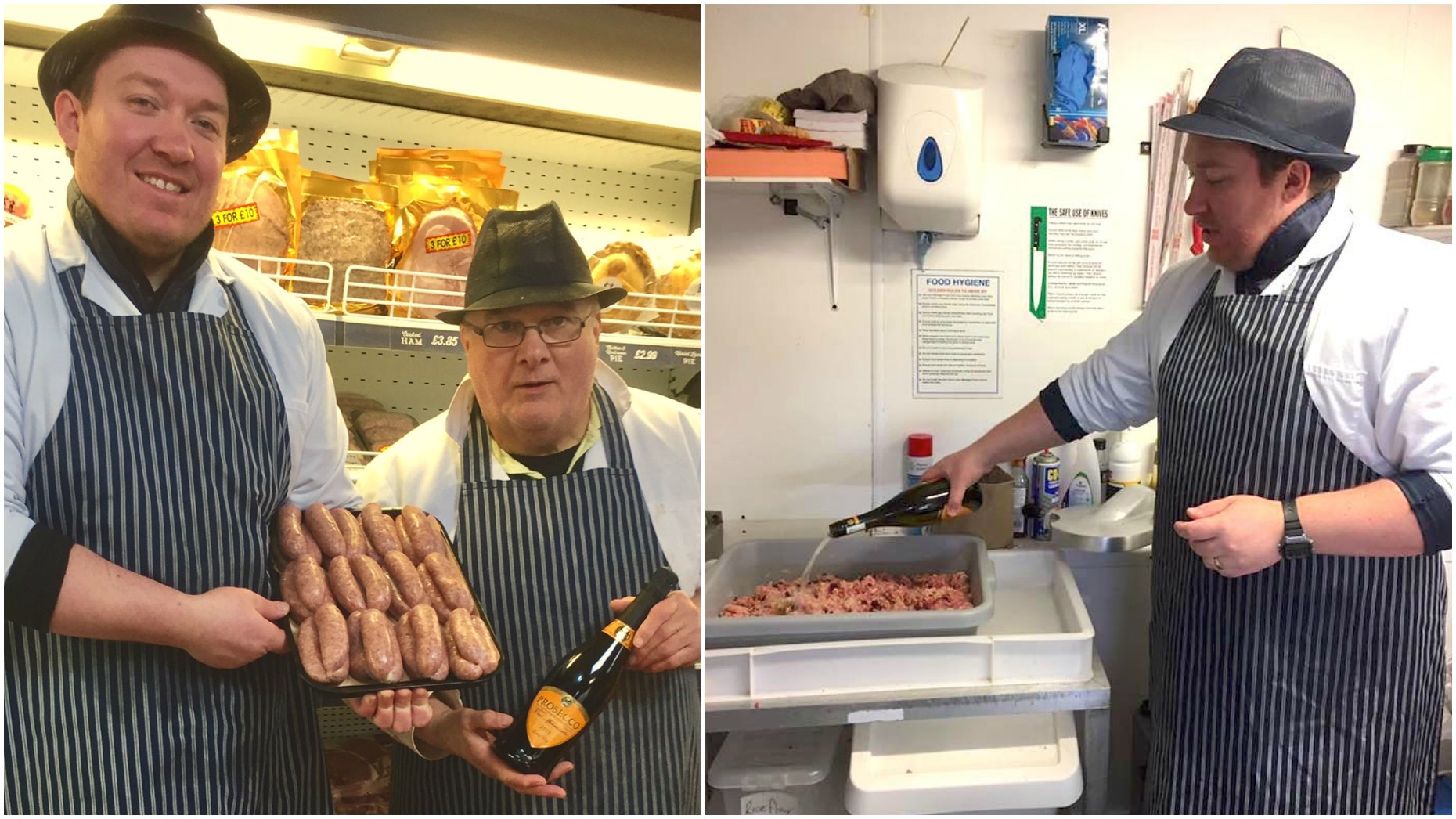 A Sleaford butcher has had customers travelling from all across the country to try his unique Prosecco flavoured sausages.
Steve Archer, of Manor Farm Shop in Leasingham, was told that the Italian white wine would be a hit flavour over Christmas and reluctantly tried the idea mixed with pork and cranberry.
Since the release in December people all over the country have been trying to purchase a pack of his famous sausages.
"We were tipped four of five months ago that Prosecco and cranberries were going to be popular over Christmas", said Steve.
"The idea stuck in my mind and we decided to try it to see how it goes. It has not stopped since the beginning of December."
"We had someone from Buckinghamshire come and try the sausages the other day, and people from Mansfield and Bolton have travelled to buy them too."
Steve wanted to make the Prosecco and cranberry sausages just a seasonal item, though due to the success Manor Farm Shop are still producing and selling the product.
Manor Farm Shop previously had success with a toffee apple flavoured sausage and now Steve is cooking up a special Valentine's Day sausage.
"Our next idea will be chilli and chocolate, which again is something very different and just to grab people's attention.
"It will definitely be on sale before Valentine's Day, we're just finalising the recipe which will be done by the end of this week."