February 3, 2017 1.26 pm
This story is over 65 months old
Top 10 most romantic hotels in Lincolnshire according to TripAdvisor
February, the month of love with Valentine's Day just around the corner. Have you planned a romantic weekend away for you and your loved one? The team at Lincolnshire Reporter have searched through TripAdvisor for the most romantic hotels in the county, awaiting your booking for a saucy weekend away without the kids. Check out the…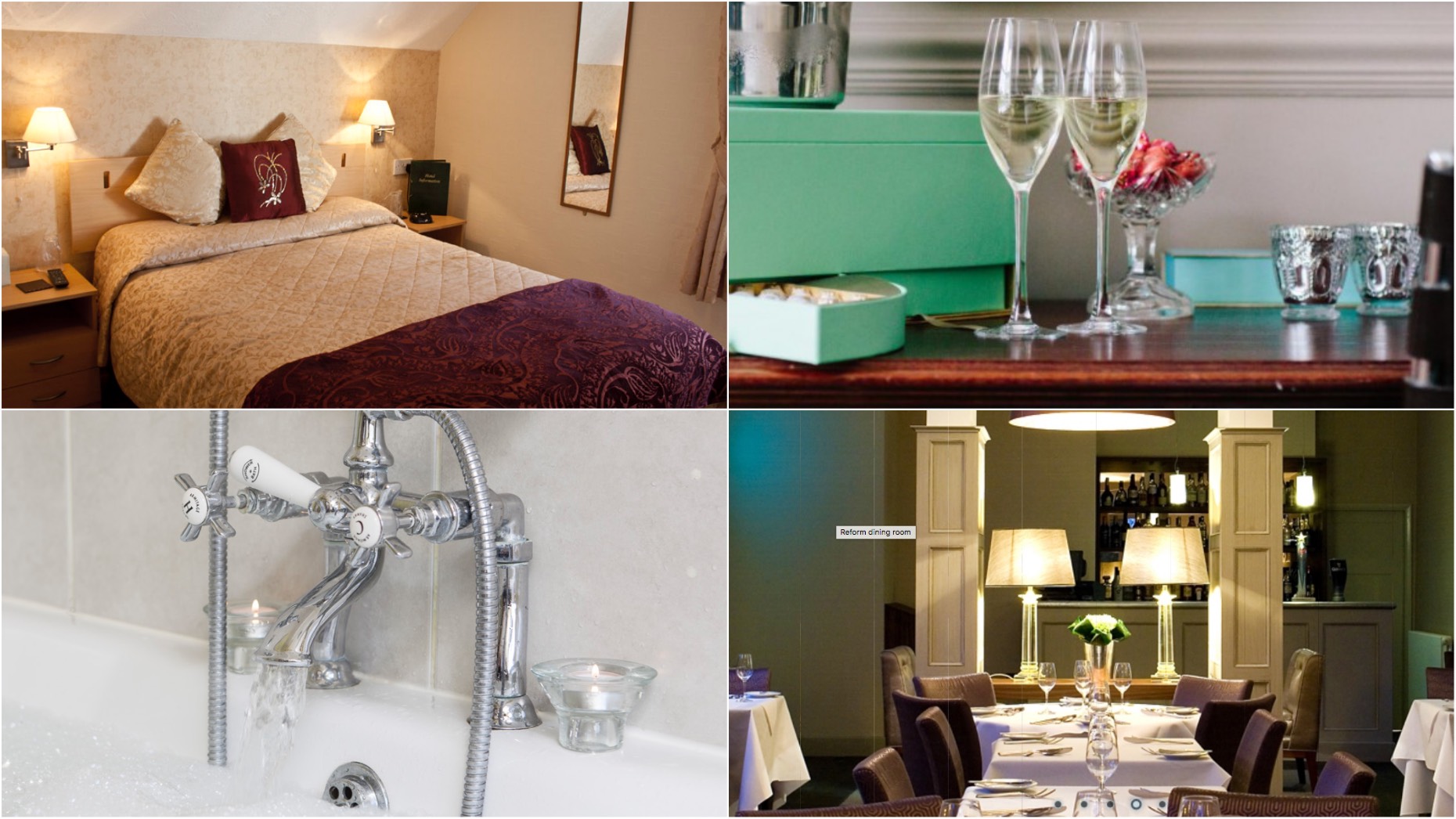 February, the month of love with Valentine's Day just around the corner. Have you planned a romantic weekend away for you and your loved one?
The team at Lincolnshire Reporter have searched through TripAdvisor for the most romantic hotels in the county, awaiting your booking for a saucy weekend away without the kids.
Check out the most romantic hotels for your Valentine's weekend away:
---
1. The Burlington Hotel
Location: Cleethorpes
The Burlington Hotel has created an innovative affordable luxury approach to its hotel in Cleethorpes and concentrates on style, comfort and state of the art design.
One reviewer on TripAdvisor said: "My recent stay at The Burlington Hotel was a thoroughly enjoyable experience with such a high customer service level."
"I will be certainly staying again when my next visit to Cleethorpes is due, thanks again for the superb hospitality."
Another added: "Really highly recommended, we have just spent two relaxing, comfortable nights here.
"The cleanliness of the hotel is second to none and that is not an exaggeration."
---
2. Washingborough Hall Country House Hotel
Location: Washingborough
Washingborough Hall Country House Hotel, once a home to one of Lincolnshire's richest families, and later provided a base to airmen during World War II, is now a beautiful hotel near Lincoln.
A reviewer on TripAdvisor said: "The location is excellent for walks or cycle rides and is also very close to Lincoln City centre.
"Our room was spacious and had fantastic facilities including a big bathroom with a roll-top bath."
Another added: "An oasis of calmness, peace and quiet just outside the bustling city of Lincoln."
---
3. Kildare Hotel
Location: Skegness
Kildare Hotel, complete with tasteful decorations, fully modernised rooms with a focus on cleanliness, comfort and personal service.
A reviewer said: "From the moment we arrived we were made to feel relaxed in warm and friendly surroundings.
"To say we were totally spoilt would be an understatement! The food was superb and the hospitality second to none."
Another added TripAdvisor: "This hotel is superb. The rooms are clean, breakfast is the best breakfast we have had, it is better than any other hotel."
---
4. Petwood Hotel
Location: Woodhall Spa
Petwood Hotel is in a glorious setting with a rich heritage, which is ideally situated for short breaks near Lincoln.
One reviewer posted: "The executive double room was beautiful and right in the middle of the hotel overlooking the gardens.
"Food was excellent, we chose the dinner, bed and breakfast option and I couldn't fault anything."
A reviewer also said: "We spent three nights at The Petwood, and can thoroughly recommend it."
---
5. The George of Stamford
Location: Stamford
The George of Stamford has distinctive style and ambience that make it truly unique, complete with roaring log fires, afternoon teas, the courtyard, bars and lounges.
A TripAdvisor user said: "Another super visit to The George Hotel.
"We just love the 'quirkiness' of the building and it seems at times that every nook and cranny is being used as it is such a popular destination."
One reviewer also said: "My wife and I have just returned from spending two nights at The George of Stamford.
"We were celebrating our wedding anniversary and had this hotel recommended to us and were really impressed."
---
6. Brackenborough Hotel
Location: Louth
Brackenborough Hotel, tucked away by the Georgian market town of Louth, offers a haven of tranquility coupled with contemporary surroundings and facilities.
One reviewer said: "Highly recommended, my third stay, immaculately clean, the staff really know how to look after people.
"Breakfast was way above average, room service was excellent and checkout was swift, many thanks for a stress free stay."
Another added: "What a lovely experience. The staff made us feel welcome and nothing was too much trouble."
---
7. Dower House Hotel
Location: Woodhall Spa
Dower House Hotel is home of the English Golf Union, and is an elegant and intimate country house hotel, full of character and charm.
A reviewer posted on TripAdvisor: "We enjoyed a night at the hotel with friends celebrating a 50th birthday.
"Food and service were excellent."
Another said: "On our arrival we found everyone to be friendly and helpful.
"Our room was located within another building on the hotel site, you could call it an annex but that would not do the building any justice."
---
8. Ashbourne Hotel
Location: North Killingholme
Ashbourne Hotel offers peaceful, idyllic surroundings, whilst still providing all of the technology and facilities required for events and functions in the 21st century.
One reviewer posted: "We stayed here for three nights while in the area for a function.
"Food was really good. Will stay here again if in the area."
Another reviewer said: "Came with my boyfriend to meet the couple he works with.
"We booked a room so no driving home. Food was great, staff were lovely and the room was lovely."
---
9. The William Cecil
Location: Stamford
The William Cecil lies within the magnificent Burghley Estate, the centrepiece of which is Burghley House, one of the foremost Treasure Houses of the United Kingdom.
A reviewer said: "We've stayed at the William Cecil several times previously and this visit didn't disappoint.
"It's comfortable, friendly and efficient."
One other reviewer added: "This was our third stay at this hotel, therefore it must be good.
"The staff are all pleasant and efficient."
---
10. The Castle Hotel
Location: Lincoln
The Castle Hotel is a perfect haven for leisure guests who want to explore the historic quarter of Lincoln.
One reviewer posted: "Just returned from an impromptu stay at The Castle Hotel and all I can say is WOW!
"What a wonderful place to stay! Very polite, attentive staff and room and communal areas were spotlessly clean!"
Another said: "We had a standard room which was modern, clean, quiet and comfortable, with all the amenities you'd expect from a good hotel. Staff were friendly and helpful."