Two Lincoln firms named in Sunday Times Best 100 Companies to Work For
Construction company Lindum Group and defence firm Inzpire have been named in the Best 100 Companies to Work For. Lindum Group was ranked 38th Best Company To Work For in the UK for the 13th consecutive year, whilst Inzpire Limited made it to 32nd on the Best 100 Small Companies to Work For for the third…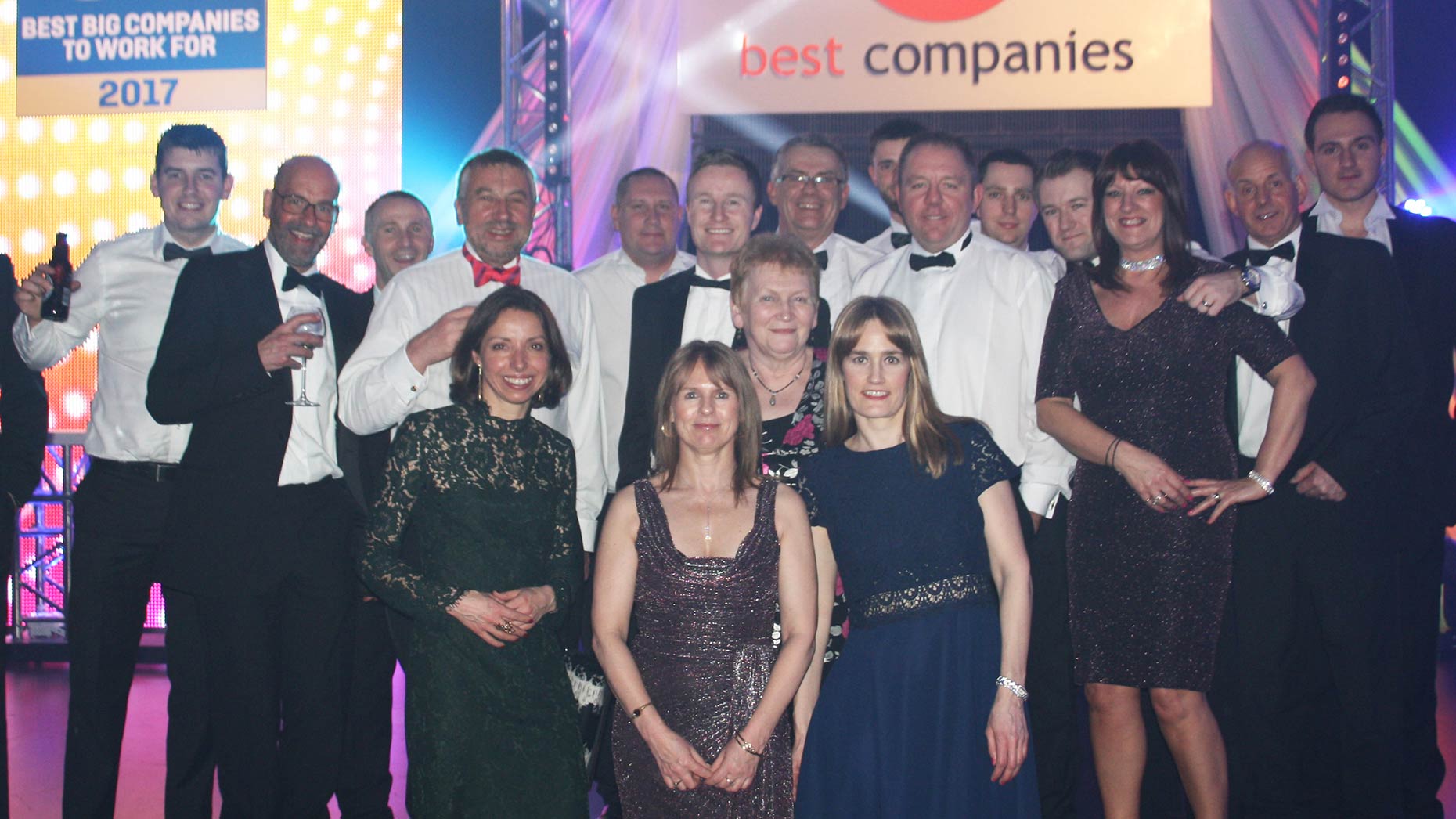 Construction company Lindum Group and defence firm Inzpire have been named in the Best 100 Companies to Work For.
Lindum Group was ranked 38th Best Company To Work For in the UK for the 13th consecutive year, whilst Inzpire Limited made it to 32nd on the Best 100 Small Companies to Work For for the third year running.
Representatives from both companies attended an awards ceremony at London's Battersea Evolution on Wednesday, February 22.
Lindum Group currently employs over 600 staff across a range of job roles, 13 of which went to the awards ceremony.
Simon Gregory, Lindum Group Director, said: "This is the closest event we have to the Oscars as we know we are in the running but have no idea of the final position until it appears on the big screen.
"Being named as one of the top 100 companies to work for in the UK is impressive to say the least but as a construction company where many of our employees are working on building sites, during the winter months, when the survey takes place, it is even more refreshing."
Inzpire provides a range of defence managed services in addition to mission systems products, training and consultancy services, rotary, fixed wing and UAS operational training both in synthetic and live environments, as well as supporting UK Typhoon operations.
CEO of Inzpire, Hugh Griffiths said: "I am delighted that for a third consecutive year, Inzpire has been named as one of the top 40 small businesses to work for in the UK.
"Our staff consistently go the extra mile for the company and ensure that not only do we deliver an exceptional level of service to our military customers, but we also all enjoy a fun, supportive and positive working environment, which is reflected in our consistently high ratings in the Sunday Times list."