'Band of Builders' pay tribute after colleague Keith Ellick loses battle with cancer
Fundraising group 'Band of Builders' have paid tribute to their much-loved friend, colleague and inspiration Keith Ellick, who has sadly passed away following his battle with cancer. Keith, from Ermine in Lincoln, passed away holding his wife Sasha's hand at Lincoln County Hospital on March 27 at the age of 42. He was described as a loving…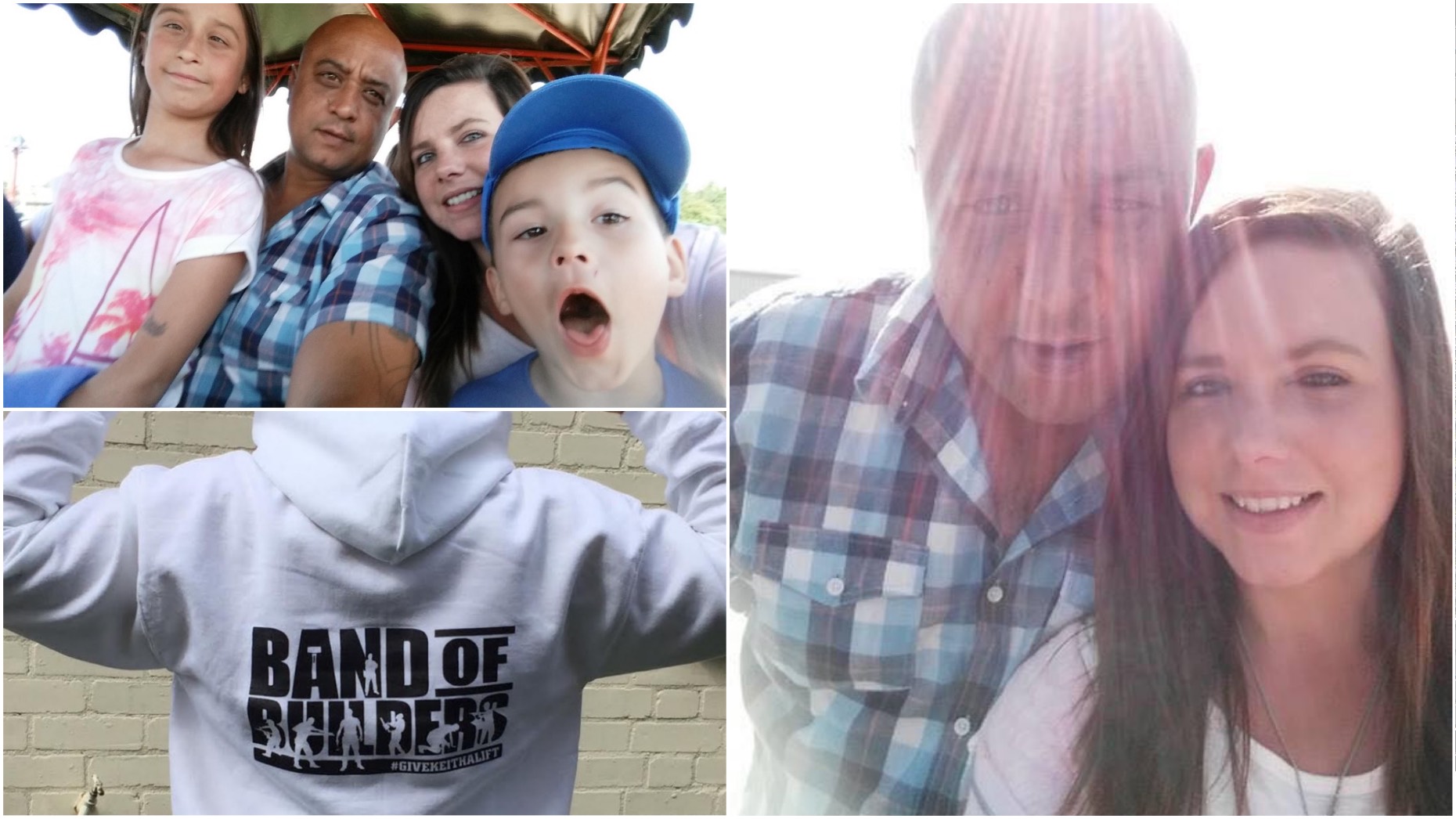 Fundraising group 'Band of Builders' have paid tribute to their much-loved friend, colleague and inspiration Keith Ellick, who has sadly passed away following his battle with cancer.
Keith, from Ermine in Lincoln, passed away holding his wife Sasha's hand at Lincoln County Hospital on March 27 at the age of 42.
He was described as a loving father, husband, friend and colleague who not only served his country as a member of the RAF Regiment but carried out subsequent jobs in security, landscaping and construction.
Keith was told the devastating news in January 2016 that he had 12 months to live after being diagnosed with cancer.
On hearing of Keith's diagnosis, his boss Addam Smith took to social media to assemble the group 'Band of Builders' which aimed to raise money for Keith and his family.
The group have also transformed Keith's family home where his wife Sasha and young son will continue to live.
To date, the group has raised £57,565 through numerous fundraisers including beard shaves, which each brought in more than £2,000, and an 'I Lifted Keith' photo campaign.
Addam Smith, friend and colleague of Keith, said: "Keith was a friend, husband, daddy, veteran and the best grafter I've ever worked with.
"I'll miss our constant mickey-taking at work, his big bellowing laugh, and even the moaning while we sat in the van.
"It's been an absolute privilege to help this man and his family. It's changed me for the better in many ways and has become a global movement that will serve as the legacy of a great man."
The Band of Builders released a statement on their Facebook page: "Keith's diagnosis in early 2016 was heartbreaking for all those around him, but also sparked the beginning of one of the most inspiring community efforts the UK's building community has seen.
"Rest in peace brother you will never be forgotten."
To continue the support on the "Give Keith a Lift" campaign please visit the Go Fund Me Page.