'It's a Knockout' Lincoln charity event returning this summer
The popular 'It's a Knockout' fundraiser event is returning to Washingborough Playing Fields on July 16. Hosted by local end of life charity St Barnabas Lincolnshire Hospice, the annual event is now in its seventh year. As expected, it is inspired by the famous TV game show with wacky challenges, giant inflatables and various water…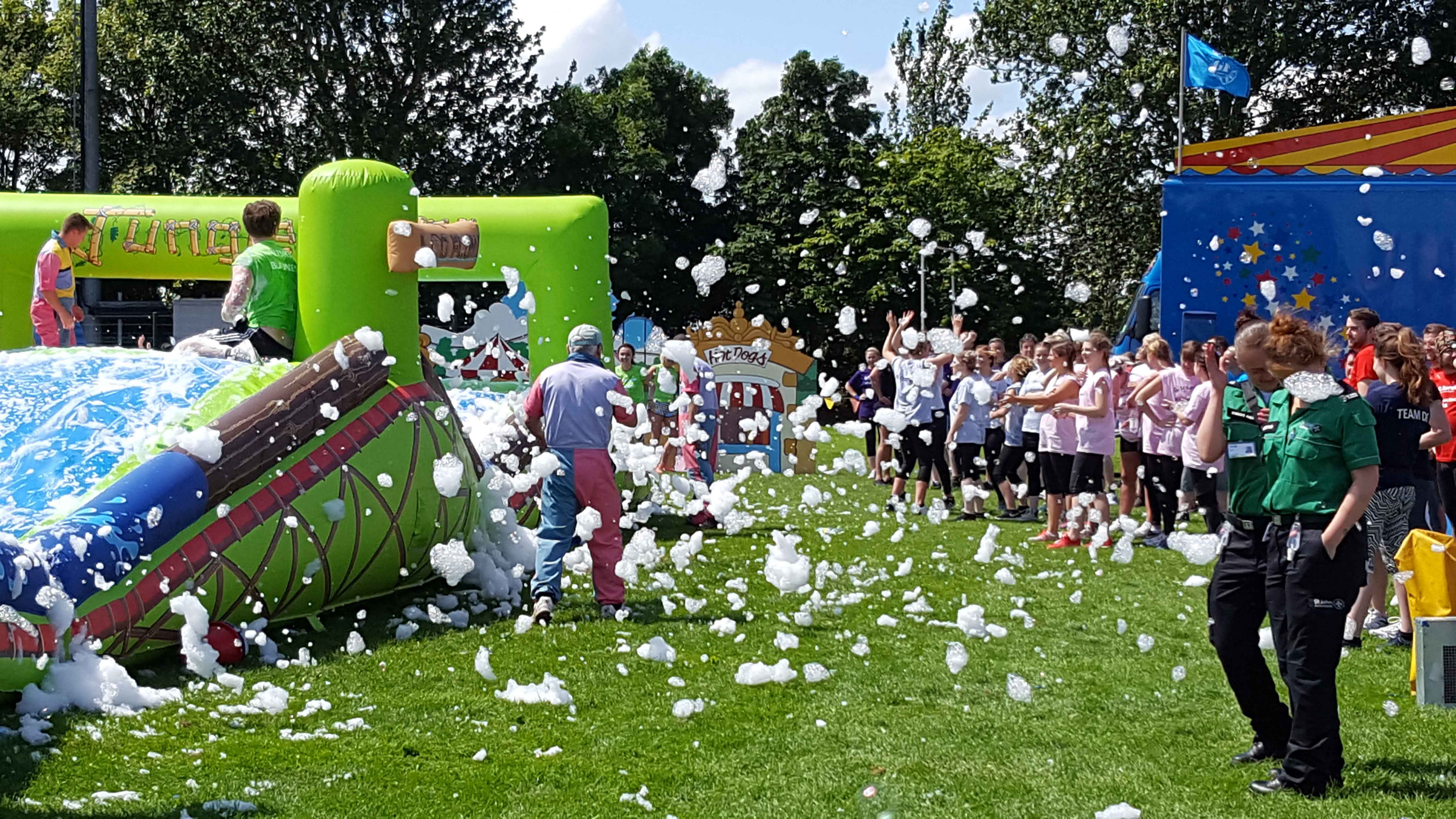 The popular 'It's a Knockout' fundraiser event is returning to Washingborough Playing Fields on July 16.
Hosted by local end of life charity St Barnabas Lincolnshire Hospice, the annual event is now in its seventh year.
As expected, it is inspired by the famous TV game show with wacky challenges, giant inflatables and various water pools.
Teams of 10 will take on the inflatable challenge, with registration at £10 per person. Individuals are asked to raise a minimum of £60 for the charity.
Laura Stones, events fundraiser for St Barnabas said: "This is such a great way to raise money for a local hospice whilst having fun with your friends and colleagues."
Spectators can watch for free. The event begins at 12pm, there will also be stalls, a BBQ, water zorbing, giant inflatable slides, face painting and a bouncy castle.
Children will also be able to compete on the giant inflatables after the main event for £5, with no need for registration.
St Barnabas is also accepting stalls on the day, which are priced at £100 for a food stall, or £10 for a regular stall. This will pay for a 5m x 5m plot. All equipment will be provided by the stall holder, including tables, chairs and electric.
To register visit the St Barnabas website.