Lincoln College's first Saudi Arabia cohort graduates
Lincoln College Group executives joined the UK Ambassador to Saudi Arabia and the Governor of the Technical and Vocational Training Corporation to celebrate the achievements of their higher education graduates in Riyadh today. The group's CEO, Gary Headland, who was named as a Midlands Engine Export Champion by the Department for International Trade last week,…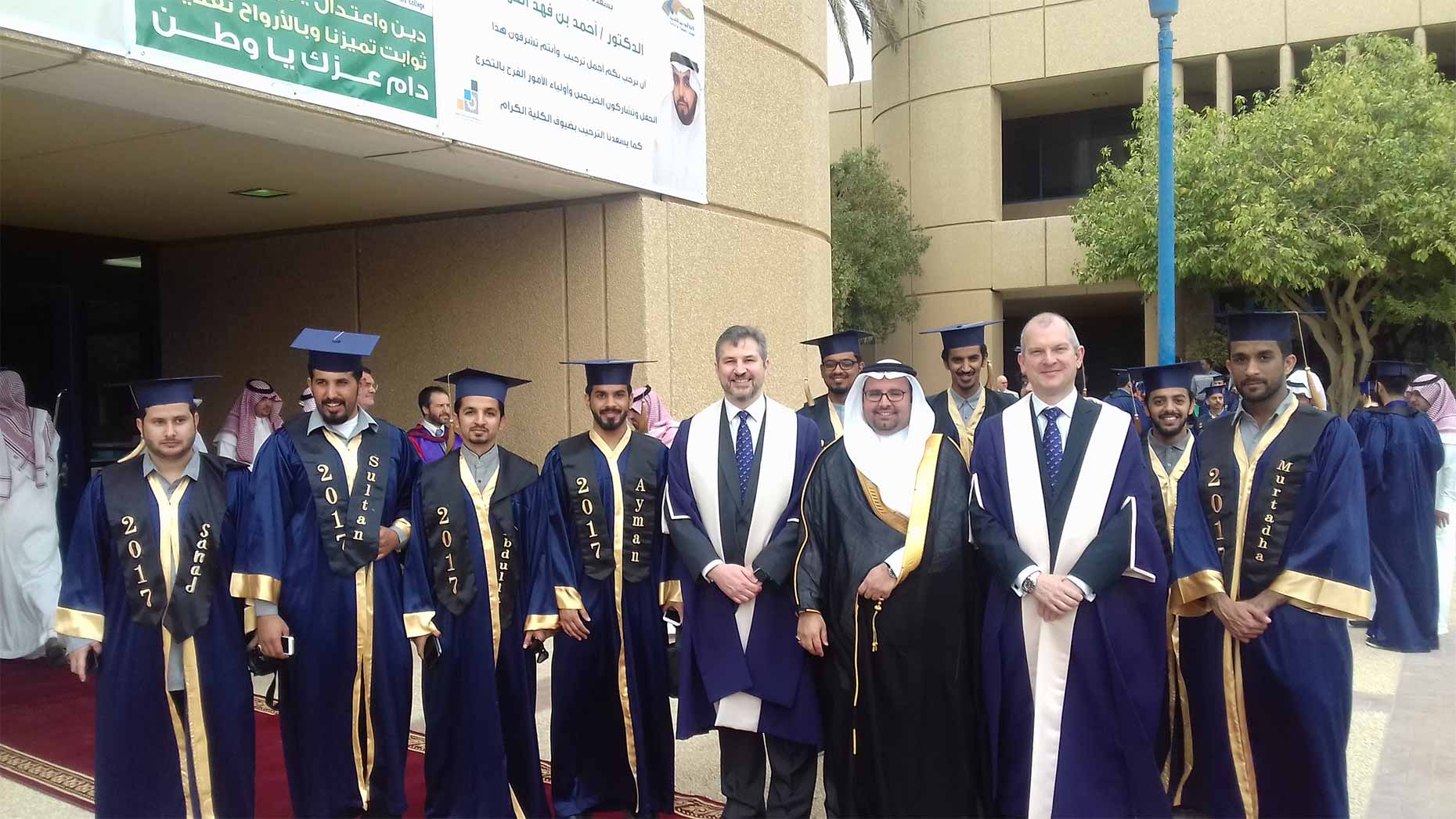 Lincoln College Group executives joined the UK Ambassador to Saudi Arabia and the Governor of the Technical and Vocational Training Corporation to celebrate the achievements of their higher education graduates in Riyadh today.
The group's CEO, Gary Headland, who was named as a Midlands Engine Export Champion by the Department for International Trade last week, attended the Technical Trainers College graduation ceremony.
UK Ambassador Simon Collis and the Saudi Technical and Vocational Training Corporation Governor, Dr Ahmed Al-Fuhaid were the guests of honour at the ceremony, at which 165 students received their Engineering Technology Trainer Degrees.
LCG's strategy to provide education and training abroad to generate income to invest in its colleges in the UK is having an impact in Lincolnshire and Nottinghamshire.
Gary Headland said: "I was enormously proud to see our students and their families celebrating the culmination of several years of hard work and I wish them well in their future careers.
"Our core mission is to provide excellence in education and training at home and abroad and whether I'm at a graduation in Lincoln Cathedral, or here in Riyadh, seeing young people who have worked hard to succeed is hugely rewarding.
"We look forward to developing our college in Riyadh and our Qatief Female College, along with building on our strong relationship with the Colleges of Excellence in Saudi Arabia to explore further opportunities for growth.
"We also look forward to an exciting horizon for Lincoln, Newark and Gainsborough colleges as we continue to invest in our learning environment and teaching staff."