March 1, 2017 10.54 am
This story is over 57 months old
Lincoln school raises funds for former pupil battling cancer
A Lincoln school is raising funds for a former pupil who is now in palliative care after being diagnosed with a brain tumour at the age of 11. Dawn Rowe, who works at Branston Community School on Station Road in Lincoln has started a fundraising page for Connor Creasey as part of a project to…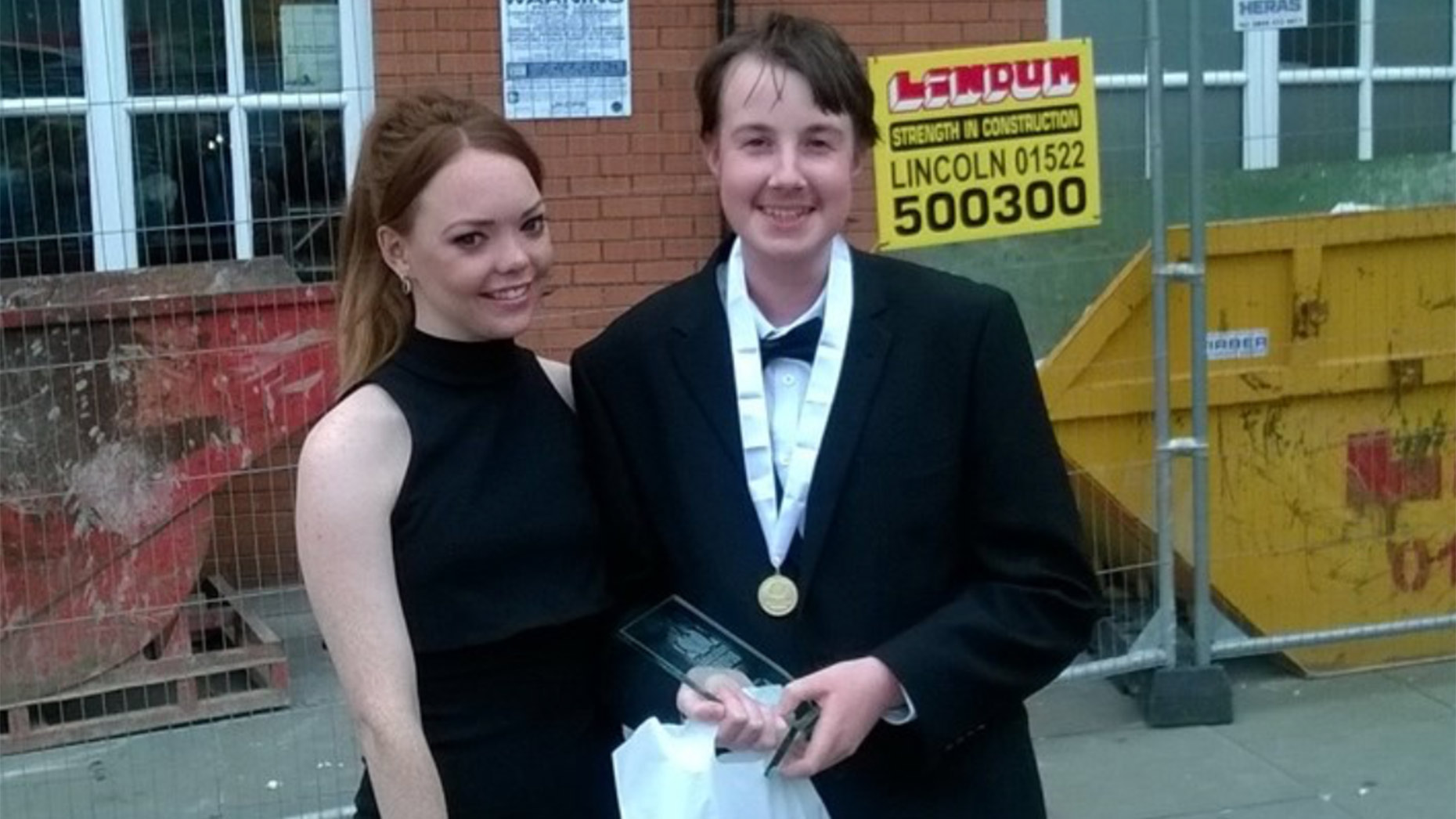 A Lincoln school is raising funds for a former pupil who is now in palliative care after being diagnosed with a brain tumour at the age of 11.
Dawn Rowe, who works at Branston Community School on Station Road in Lincoln has started a fundraising page for Connor Creasey as part of a project to make sure the rest of his life is filled with 'fun and happiness'.
Connor has been described as an "inspirational student" and so far the fundraising page has raised £1,280.
Connor, now 20, was diagnosed with a brain tumour at 11-years-old and after surgery had to learn to walk and talk again.
The cancer returned when Connor was in Year 12 at school and he had further treatment.
Connor has volunteered for many local organisations and has raised over £1,000 for charity.
Dawn Rowe, Head of Maths at the school said: "Connor is the most inspirational student I have ever met in my 25 years of teaching.
"He had months of daily chemotherapy and radiotherapy and was so weak he could only attend school part time. Despite all this, he never stopped smiling and never gave anything less than his best at all times.
"He has been very open and honest about his illness and this has helped to break down barriers and enabled young people at school to talk about cancer.
"Sadly, Connor's cancer has grown very quickly and he is now in palliative care. No timescale can be given and his mum says that fun and happiness have to be the priority."