Lincolnshire Fire and Rescue welcomes newest recruits
Lincolnshire Fire and Rescue's latest group of recruits have successfully completed 32 days of intensive training. The 17 new on-call firefighters completed their training at the Waddington Training Centre near Lincoln, and will now join fire crews at stations around the county, with one recruit trained on behalf of Nottinghamshire Fire and Rescue. A passing…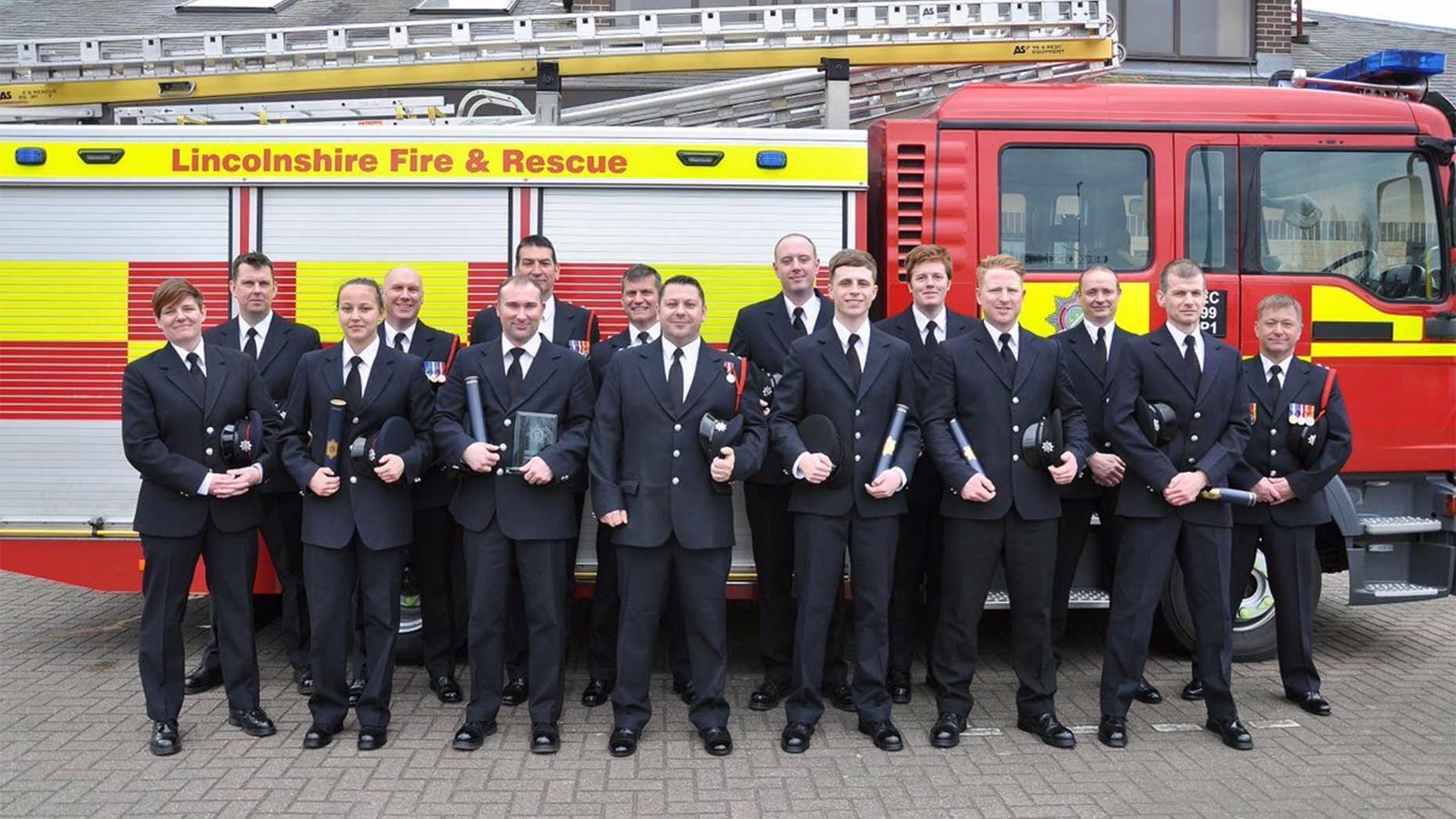 Lincolnshire Fire and Rescue's latest group of recruits have successfully completed 32 days of intensive training.
The 17 new on-call firefighters completed their training at the Waddington Training Centre near Lincoln, and will now join fire crews at stations around the county, with one recruit trained on behalf of Nottinghamshire Fire and Rescue.
A passing out parade was held at Lincolnshire Fire and Rescue's HQ at South Park, Lincoln on March 19, where the newly-qualified firefighters showcased their skills and techniques by taking part in a practice drill before being presented with their certificates.
Mick Green, deputy chief fire officer at Lincolnshire Fire and Rescue, said: "Our intensive training course is designed to ensure recruits are well prepared for the demands of being a modern firefighter and are able to start work at their stations and serve their community right away.
"The course covers many topics, including: firefighter basic skills, ladder and pump drills, hydraulics, working from heights, Road Traffic Collisions, occupational first aid, legislation and health and safety.
"I'm sure they feel a sense of pride in passing this challenging course, and we are delighted to welcome them to Lincolnshire Fire and Rescue."
Lincolnshire Fire and Rescue are still looking to recruit on-call firefighters across the county. Applications are now open for anyone who wants to complete the course in June.