March 14, 2017 5.00 pm
This story is over 80 months old
Red Arrows, Lancaster bomber, Spitfires and Typhoon to perform at first Scampton Airshow
The Red Arrows have confirmed they will perform at the Scampton Airshow in September, as their airbase is hosting the event for the first time. The Lancaster bomber, the four BBMF Spitfires will also be at the airshow alongside the Typhoon. The nine BAE Systems Hawk T1/T1A jets, which comprise the world-famous Red Arrows, will…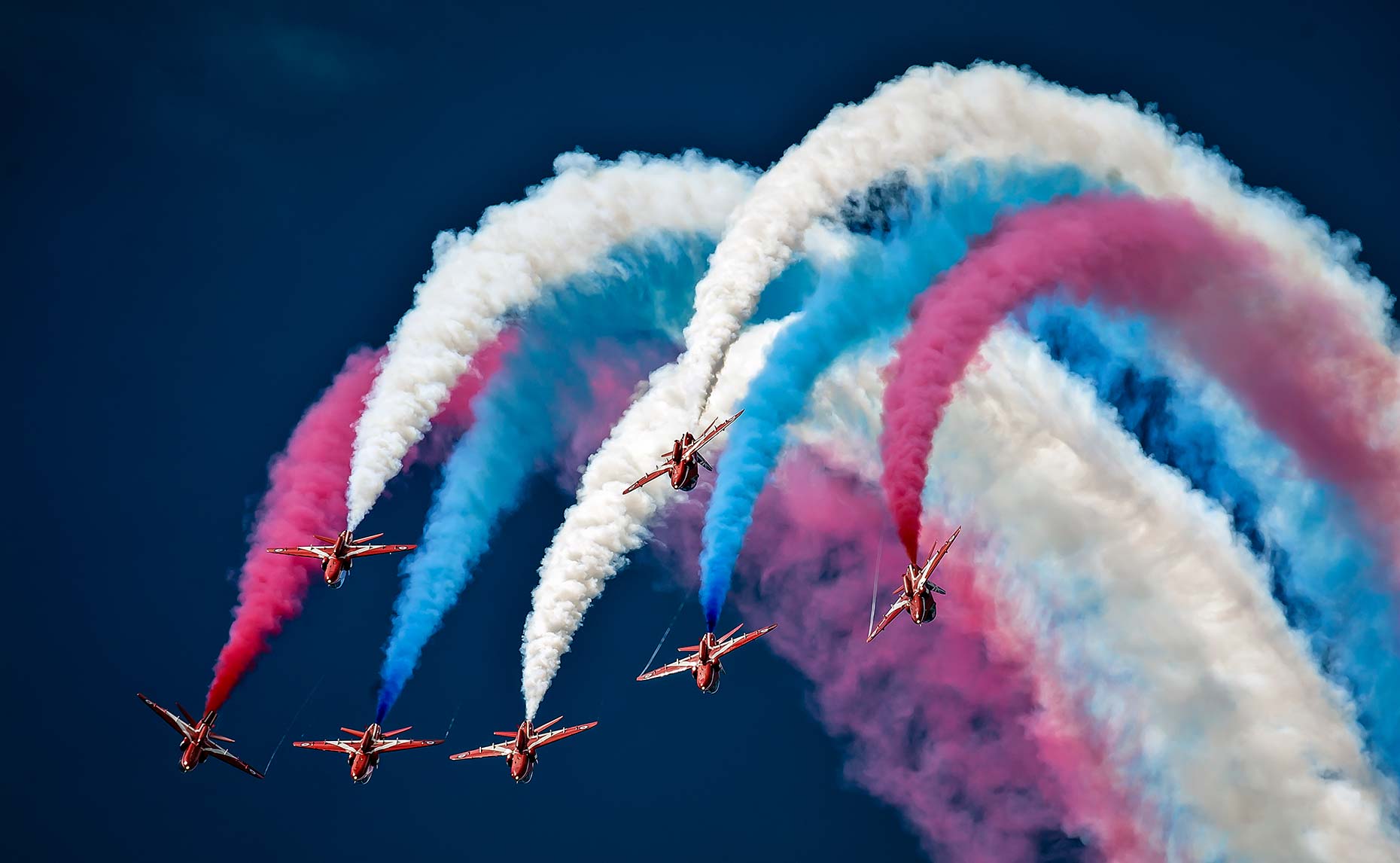 The Red Arrows have confirmed they will perform at the Scampton Airshow in September, as their airbase is hosting the event for the first time.
The Lancaster bomber, the four BBMF Spitfires will also be at the airshow alongside the Typhoon.
The nine BAE Systems Hawk T1/T1A jets, which comprise the world-famous Red Arrows, will be a prominent feature at the Scampton Airshow.
Spectators will be treated to the trademark combination of close formation and precision flying from the world's premier aerobatic display team as they will be performing over their home turf under the leadership of Sqn Ldr David Montenegro. 
Paul Sall, Airshow Director, said: "We are thrilled to announce the Reds as the first aircraft in what I'm sure will be a great line-up for the debut Scampton Airshow – there really could be no one else to kick it off.
"We have had the privilege to see them train during the winter months at the base and are sure that they will leave visitors to the airshow exhilarated."
Joining the flying display line-up will be leading multi-role combat aircraft, the RAF Typhoon FGR 4. Displayed by Flt Lt Ryan Lawton of 29(R) Sqn, the Typhoon, from RAF Coningsby, is capable of being deployed in the full spectrum of air operations, and is set to thrill spectators with its incredible agility and power.
As it celebrates its 60th anniversary, the RAF's Battle of Britain Memorial Flight, will display five of its most famous and successful WW2 aircraft. Crucial to the Dambusters raid, spectators will be able to enjoy the evocative sight and sound of the Lancaster bomber, as well as that of four BBMF Spitfires.
The RAF Falcons Parachute Display Team have also confirmed they will be joining the Scampton Airshow line-up with a jaw-dropping free fall performance. The Falcons, fronted by Officer Commanding Flight Lieutenant Simon Owen, are one of the world's leading free fall display teams. Their exciting demonstration, which includes advanced manoeuvres, canopy skills and falling at speeds up to 120mph, promises to be a highlight for thrill-seeking onlookers.
The Scampton Airshow, staged in support of the RAF Charitable Trust, will take place from 9-10 September at RAF Scampton. Visitors to the show will witness a five-hour flying display, complemented by an array of entertainment on the ground, from a nostalgic Vintage Village through to interactive and engaging STEM exhibits in the Techno Zone.
Under 16s are free to attend with a ticket holding adult. To find out more about the Scampton Airshow, or to buy your tickets, visit their website.