'Shocking to see': Sick treatment of Grimsby dog highlighted as county animal cruelty figures released
Figures released by the RSPCA have shown that animal cruelty incidents have decreased in Lincolnshire over the last three years – but the charity has insisted that "it is not all about the numbers". Some 3,236 cases were reported in Lincolnshire in 2016, including that of a dog named Queenie, who was found "on death's door"…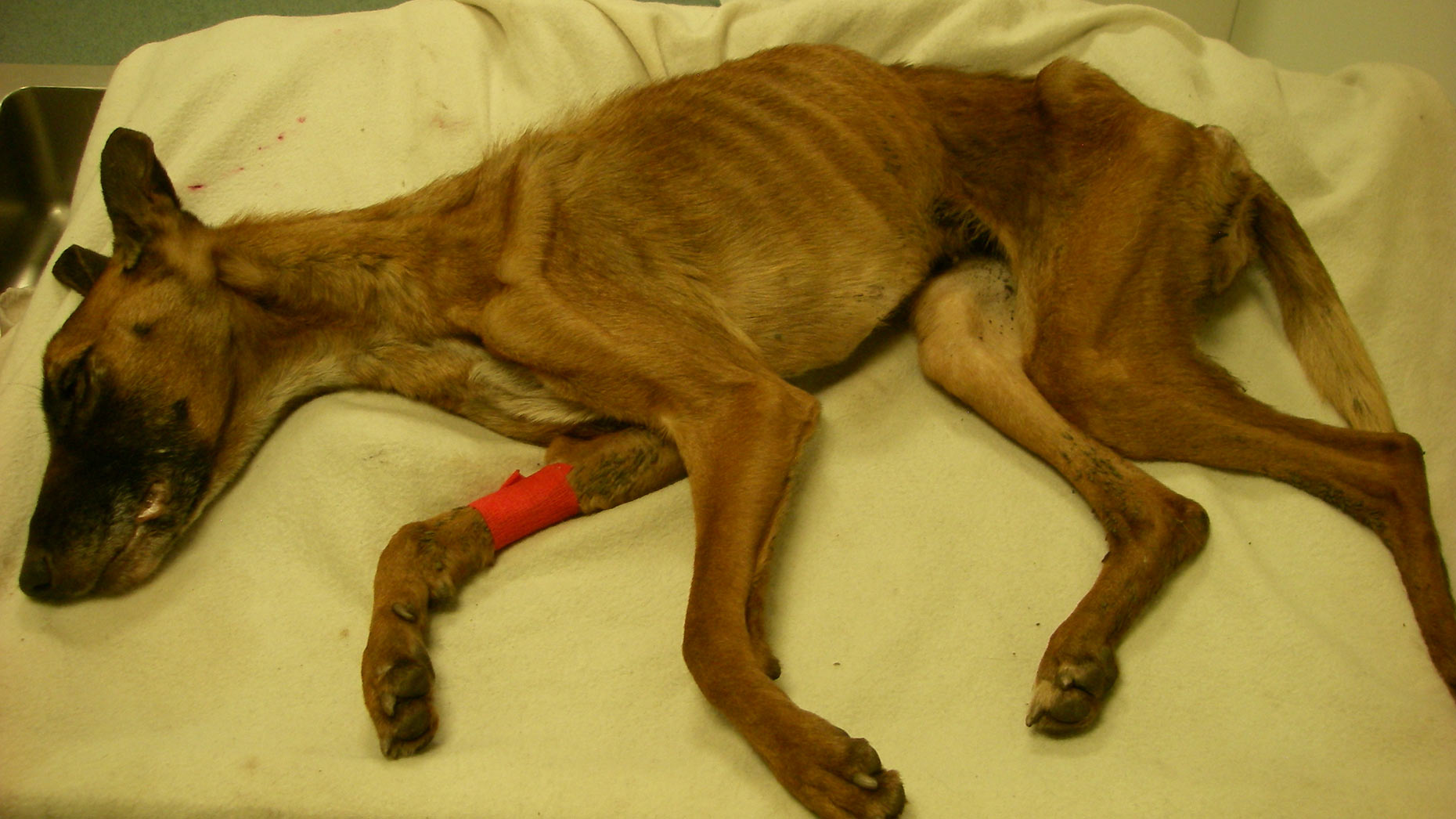 Figures released by the RSPCA have shown that animal cruelty incidents have decreased in Lincolnshire over the last three years – but the charity has insisted that "it is not all about the numbers".
Some 3,236 cases were reported in Lincolnshire in 2016, including that of a dog named Queenie, who was found "on death's door" in Grimsby.
This compares to the 3,264 cases reported in 2015 and 3,610 incidents reported in 2014.
Shocking treatment
In January last year, a crossbreed dog called Queenie was taken to a Blue Cross Animal Hospital in Grimsby, emaciated and collapsed.
Queenie weighed just 7.5kg, half the weight she should have been.
RSPCA inspector Stuart Wainwright, who investigated, said: "She was at death's door, comatose when she arrived at the animal hospital.
"I got there about half an hour later, just after she was put to sleep to end her suffering.
"Everyone was very upset, it was shocking to see.
"She was the thinnest dog I've seen in 11 years working for the RSPCA."
A man pleaded guilty to one offence under the Animal Welfare Act of causing unnecessary suffering to Queenie by failing to investigate and address the causes of her poor body condition and weight loss.
At a hearing in April last year, he was disqualified from keeping any animals for ten years and ordered to do 180 hours of unpaid work.
He was also ordered to pay £300 costs.
A woman was convicted in absence, after a trial, of the same offence.
In September, she was arrested and sentenced.
She was disqualified from keeping any animals for life and a disqualification order placed on any other animals in her care and sent to prison for 20 weeks.
National figures
Although figures in Lincolnshire decreased, the number of animal cruelty complaints investigated by the RSPCA in the north – and across England and Wales – went up last year.
RSPCA inspectors across the north investigated 42,984 complaints in 2016, compared to 40,900 in 2015 – an increase of 5.09%.
Across England and Wales, a total of 149,604 complaints were investigated by the RSPCA last year, compared to 143,004 in 2015 – an increase of 4.61%.