Unbelievable! Car ignores clear road markings before narrowly missing oncoming traffic
You'd think that clear road markings would be enough to stop drivers travelling the wrong way… but not for one motorist in Lincoln. Luckily, one motorist's dash cam captured the whole thing. The shocking footage, published by Youtube Channel Idiot drivers in Lincolnshire and the UK on March 2, shows a car driving down the wrong…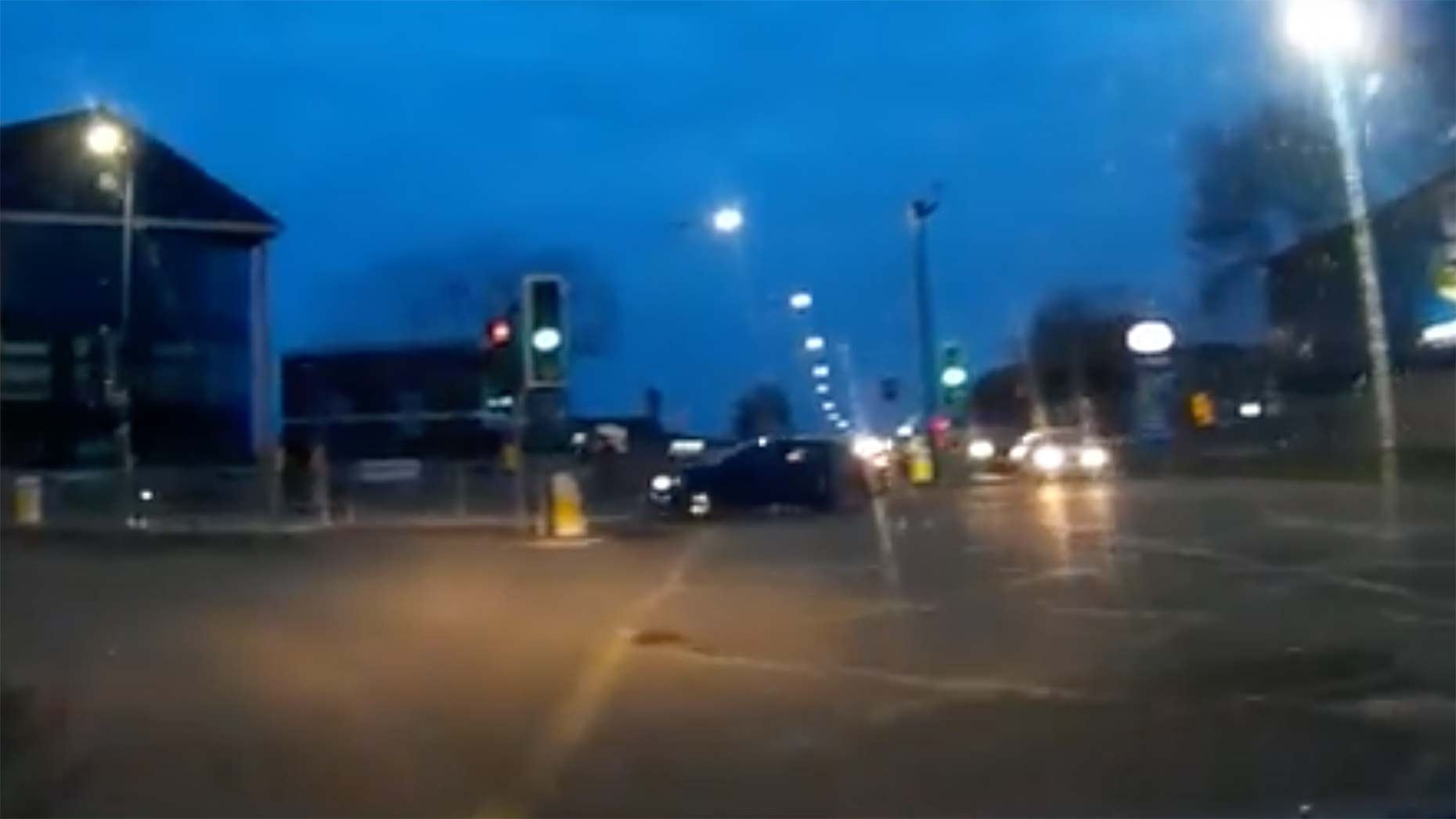 You'd think that clear road markings would be enough to stop drivers travelling the wrong way… but not for one motorist in Lincoln.
Luckily, one motorist's dash cam captured the whole thing.
The shocking footage, published by Youtube Channel Idiot drivers in Lincolnshire and the UK on March 2, shows a car driving down the wrong side of a junction on Outer Circle Road, narrowing missing an oncoming car.
What makes this footage so shocking so that not only does the car narrowly miss oncoming traffic, it also forces the dash cam driver to slam on their brakes to avoid crashing.
---
Have you caught any footage of lane cutters, dangerous driving or general road rage? Get in touch by emailing [email protected]