Crews damp down woodland after fire size of 35 football pitches
Fire crews have been damping down a large fire in woodland in Lincolnshire. The fire at Laughton Woods north of Gainsborough on April 12 was tackled by crews from Lincolnshire and Humberside Fire and Rescue. Crews managed to get the blaze under control but remain in place this morning to ensure it does not reignite.…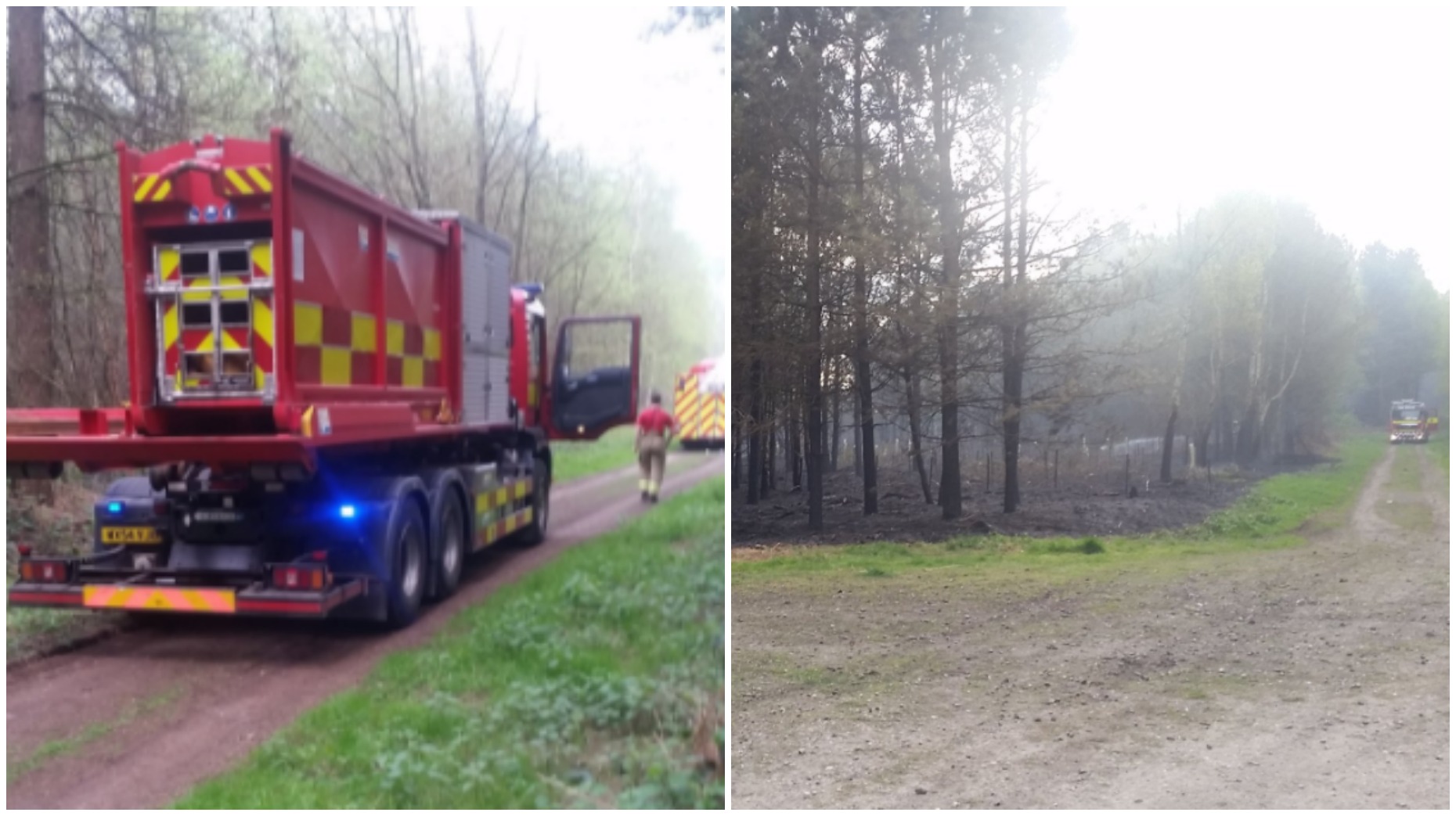 Fire crews have been damping down a large fire in woodland in Lincolnshire.
The fire at Laughton Woods north of Gainsborough on April 12 was tackled by crews from Lincolnshire and Humberside Fire and Rescue.
Crews managed to get the blaze under control but remain in place this morning to ensure it does not reignite.
The blaze affected around 25 hectares of woodland – equivalent to approximately 35 football pitches.
Five pumps and two specialist units – a high volume pump and a hose layer – were used.