June 20, 2017 9.39 am
This story is over 77 months old
New 5km Bubble Rush with high-powered foam cannons coming to Grantham this year
A new 5km Bubble Rush is coming to Grantham later this year, with runners to be blasted with a 4ft sea of bright foamy bubbles from high-powered cannons along the route. The race at Stoke Rochford Hall on Saturday, September 30, has been organised by St Barnabas Lincolnshire Hospice, in order to raise money for…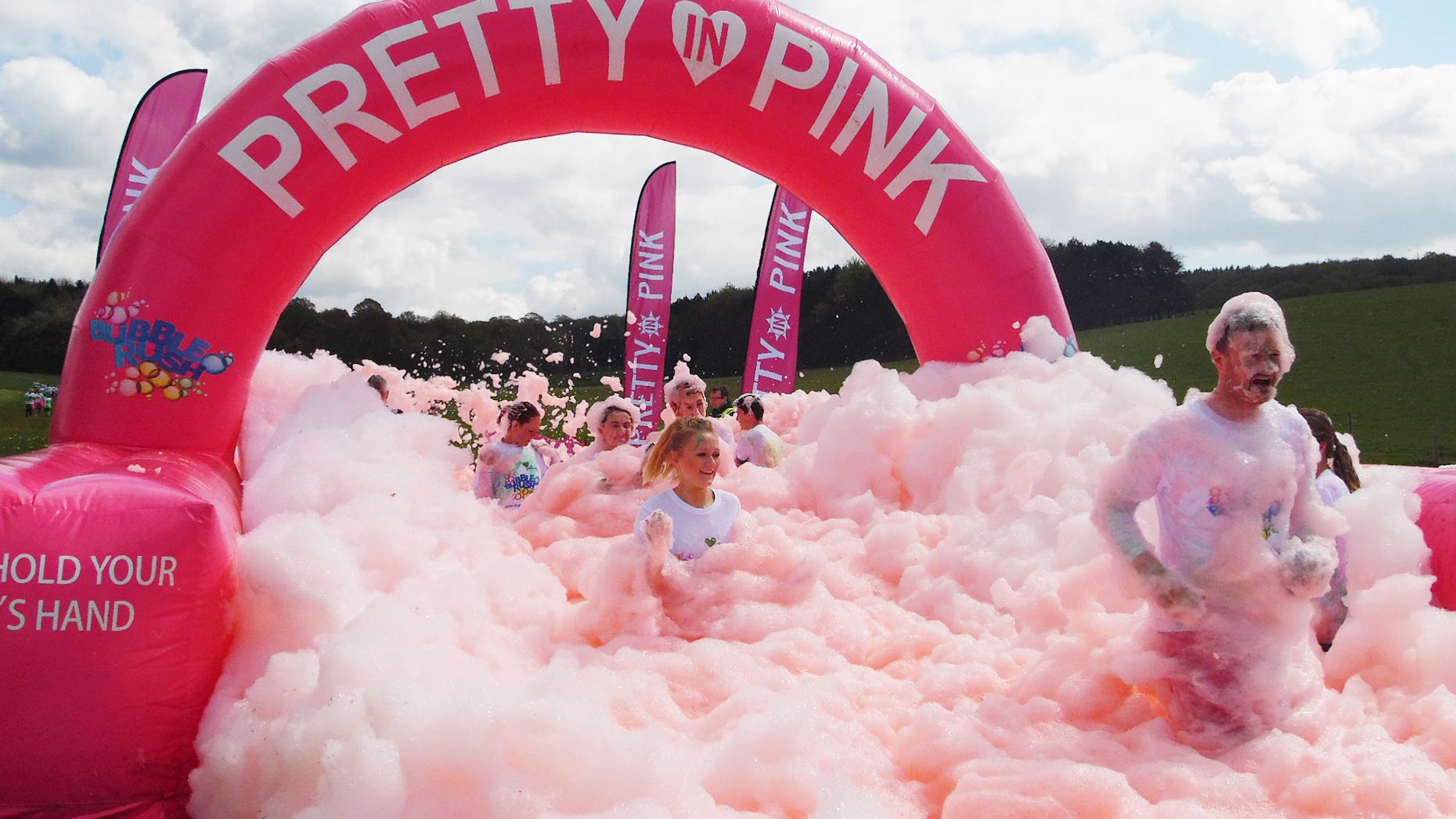 A new 5km Bubble Rush is coming to Grantham later this year, with runners to be blasted with a 4ft sea of bright foamy bubbles from high-powered cannons along the route.
The race at Stoke Rochford Hall on Saturday, September 30, has been organised by St Barnabas Lincolnshire Hospice, in order to raise money for people with life-limiting conditions around the county.
The charity is urging families to sign up to the run, which will feature high-powered foam cannons that blow out 30 cubic metres of bright foamy bubbles at each kilometre mark.
Spectators can come out for the day and enjoy what the event has to offer, such as food, live entertainment, and a fun warm up to ensure that everyone enjoys the experience fully.
Bubble Rush accessories will also be available so that the day can be as bright and colourful as possible.
Early bird adult tickets are £20 and early bird children's (age five to 15) are £10.
Family tickets can be purchased at £50.
The early bird offer lasts until July 31.
Children under 5 can participate for free.
Any child below the age of 16 must be accompanied by a paying adult.
Registration fees include a t-shirt, a bottle of water, and a medal
Events fundraiser for St Barnabas Hospice Amelia Mochan said: "We are really excited to bring this bubbly new event to the Grantham area and think this will be something that the local community can really get behind and enjoy."
"There are no age restrictions and don't worry if you're not an avid runner, you can run, skip, walk, or even swim through the 4ft sea of bubbles.
"All we ask is that you pass the finish line frothy and smiling!"