July 28, 2017 11.00 am
This story is over 53 months old
'Nobody knew what the hell they were voting for': Grantham on Brexit
With Brexit negotiations now belatedly underway, Lincolnshire Reporter went out onto the streets of Grantham to talk to people both Leave and Remain voters about the referendum, and whether they would be happy with the UK paying a divorce bill to the European Union. Almost 60% of people voted for Brexit in South Kesteven, the district which covers…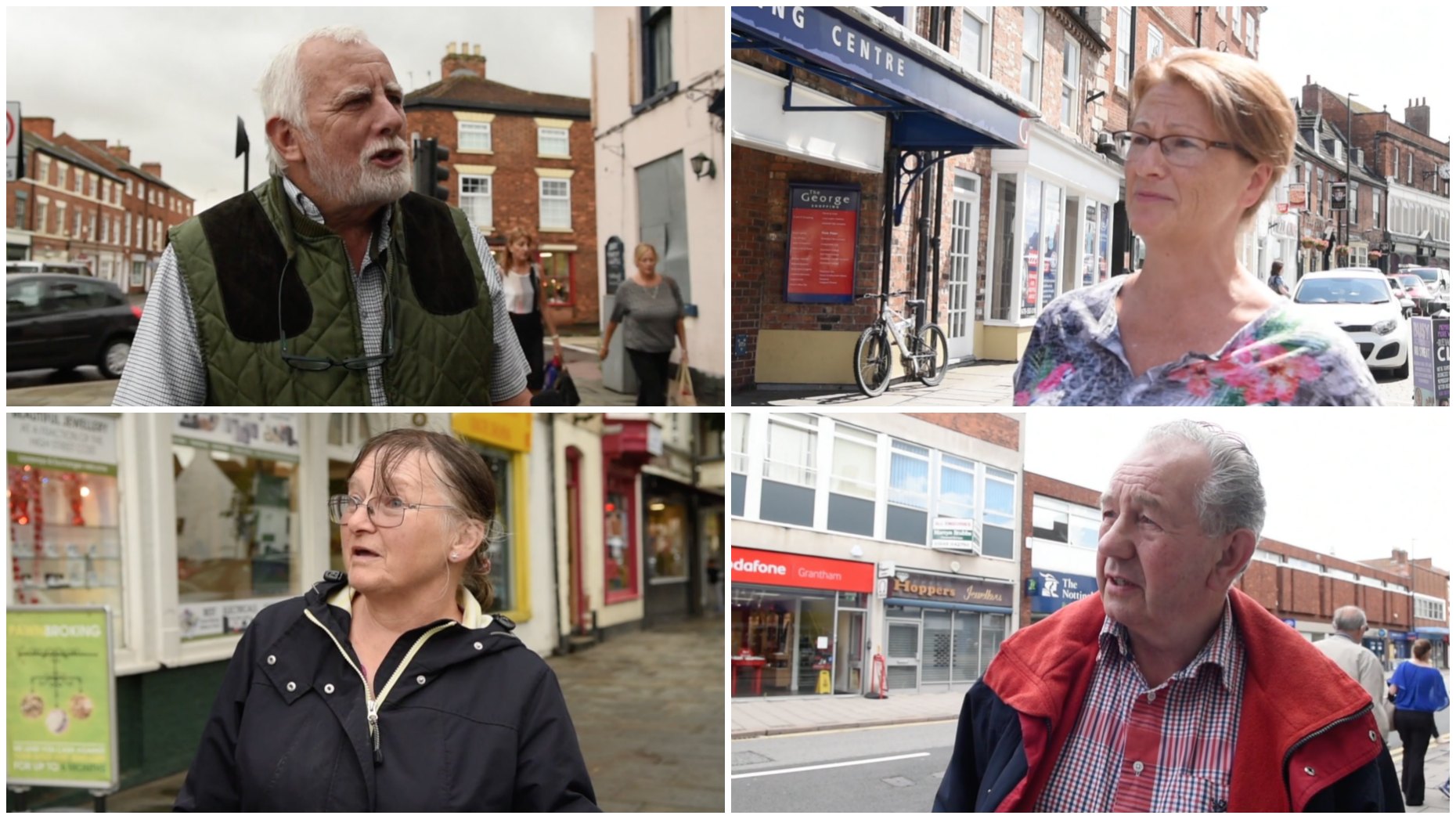 With Brexit negotiations now belatedly underway, Lincolnshire Reporter went out onto the streets of Grantham to talk to people both Leave and Remain voters about the referendum, and whether they would be happy with the UK paying a divorce bill to the European Union.
Almost 60% of people voted for Brexit in South Kesteven, the district which covers Grantham.
However, Remain voter Carolyn Adcock, 54, said that she believed that nobody really knew what they were voting for, admitting that following the referendum, the UK "is not the type of country I want to live in."
"I detest nationalism and it scares me and we are heading on a dangerous path," she added.
Local business owner Martyn Wand, 48, said he voted Remain because he believed it was "good for the stability of the country and I like to think of myself as a European."
By contrast, William Lawrence, 63, voted for Brexit.
He said: "It's not about money, it's not about immigration but it's about the best use of our resources."
John Peat, 72, also voted to Leave and said: "We want to rule our country ourselves and not to be told by Brussels what we can and can't do.
"The sooner we get out the better."
Should we pay a divorce fee?
It is highly likely, almost certain, that the UK will have to pay a divorce bill to the EU as part of the Brexit negotiations. The view in Grantham town centre about this was mixed, even among Leave voters.
Michael Lambert, 83, said: "There possibly will be some sort of a fee but nobody knows what it is yet and we know very little about it, but I am still very enthusiastic about us leaving the European Union.
"We're British and we always pay up."
This was not a view shared by Glenis Summers, 71, who said that the UK should "just give them a kiss goodbye", when we leave.
The transition period
Conservative MP for Grantham and Stamford Nick Boles said last month that we would be looking for a transitional period from 2019 to allow the UK to negotiate free trade agreements, something which seemed to divide opinion in Grantham.
"As long as we're in the EU we should be paying into the EU, but at the same time we should be taking out what we're putting in," said William.
Martyn said: "I think the timescale of two years seemed to be too ambitious for anyone to meet and I question to what capacity we will leave the EU."