August 29, 2017 10.28 am
This story is over 74 months old
Call for people to 'unite against dementia' with Lincoln Memory Walk
People across Lincolnshire are being invited to take part in a special walk to raise awareness and funding for the local Alzheimer's Society. The Memory Walk takes place from 10.30am from Whisby Nature Reserve in Lincoln on September 23. Alzheimer's Society volunteers Jane Marron, Emily Marron and Jean Brook along with Alzheimer's Society's Group Coordinator…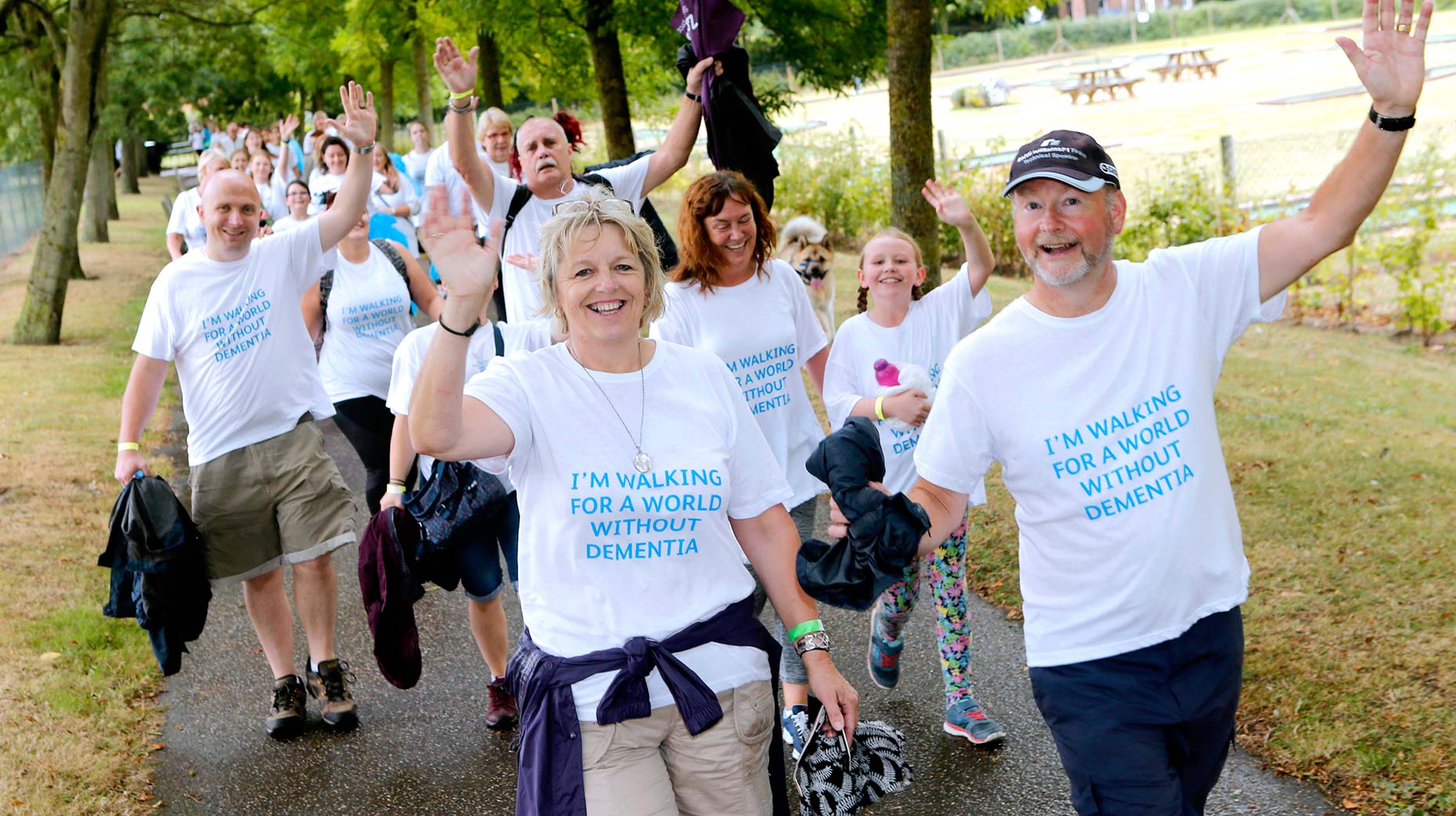 People across Lincolnshire are being invited to take part in a special walk to raise awareness and funding for the local Alzheimer's Society.
The Memory Walk takes place from 10.30am from Whisby Nature Reserve in Lincoln on September 23.
Alzheimer's Society volunteers Jane Marron, Emily Marron and Jean Brook along with Alzheimer's Society's Group Coordinator Sharney O'Loughlin are asking for the local community to rally behind the cause.
Emily Marron said: "I've experienced first-hand the devastating effect that dementia has on an individual and the family.
"My Grandad died with the condition two years ago and that's why we are organising this event.
"We have seen the amazing work that Alzheimer's Society does but of course as it's a charity, money needs to be generated through fundraising events.
"So if you've been affected by dementia or Alzheimer's or just want to come and join us, please feel free because everyone is welcome."
Sharney O'Loughlin, Alzheimer's Society Group Coordinator in Lincolnshire, added: "Dementia is set to be the 21st century's biggest killer.
"We are calling on family, friends – and furry four-legged supporters – to unite against dementia this autumn.
"Dementia devastates lives. Walk with us at Memory Walk and dementia won't win. Every pound raised will help Alzheimer's Society provide information and support, improve care, fund research and create lasting change for people affected by dementia"
People can sign up or find out more by calling Jane Marron (07852 822303), Jean Brook (07908 960879) or Sharney O'Loughlin at Alzheimer's Society's Lincolnshire office on 01522 437069.
Nationally, Memory Walk aims to raise £9 million and bring together 110,000 walkers from across the generations.