August 24, 2017 5.01 pm
This story is over 75 months old
GCSE results: Lincolnshire schools celebrate good English and Maths results
Early indications of GCSE results across Lincolnshire show continued success this year including a good response to the new English and Maths measure. With 10 schools still to return data, provisional figures released today by Lincolnshire schools, including academies, indicate that the percentage of pupils attaining good grades (Grade 4 or more) in English and…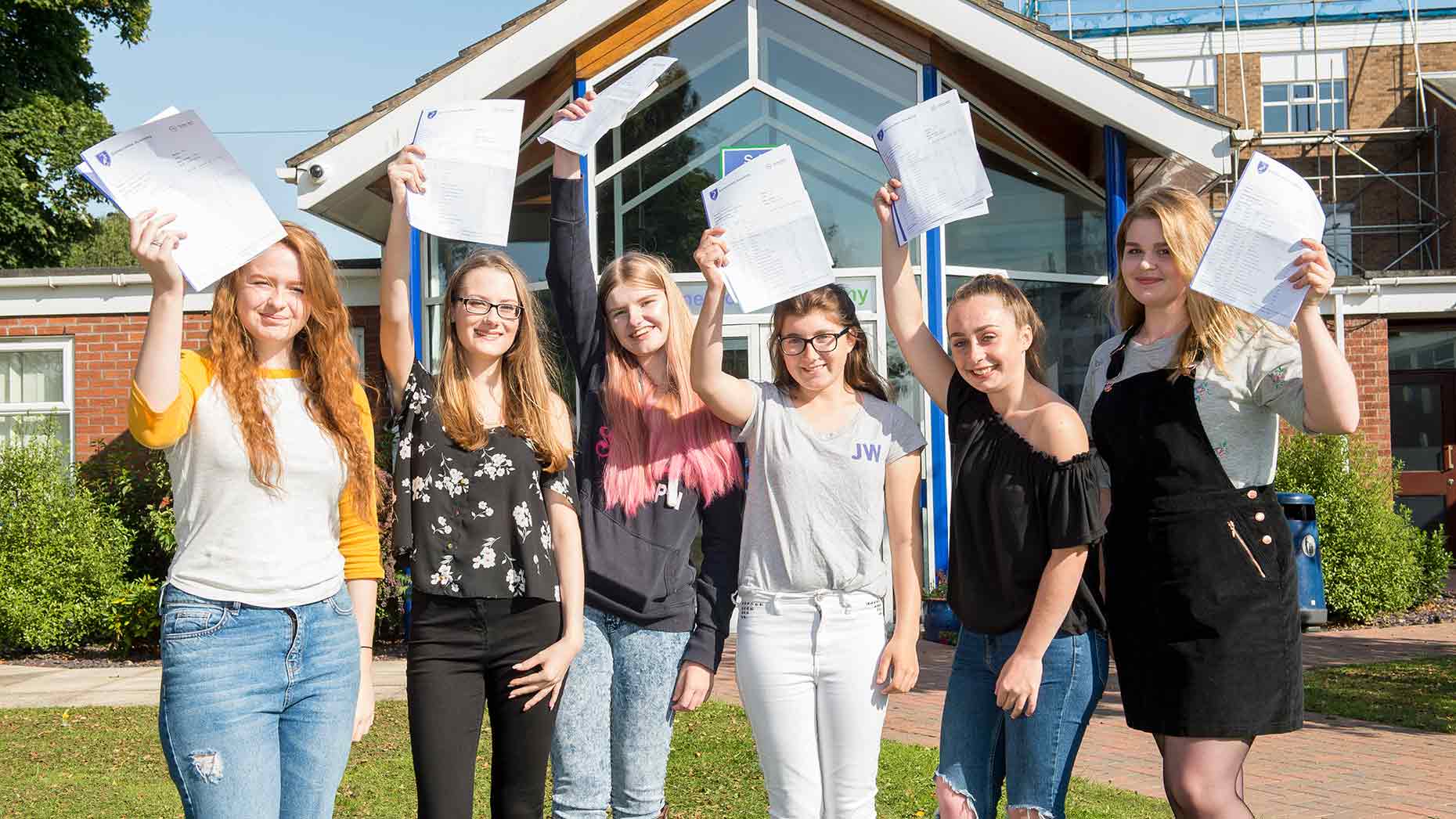 Early indications of GCSE results across Lincolnshire show continued success this year including a good response to the new English and Maths measure.
With 10 schools still to return data, provisional figures released today by Lincolnshire schools, including academies, indicate that the percentage of pupils attaining good grades (Grade 4 or more) in English and Maths remains broadly similar to last year.
Nearly half of students have achieved the new "Grade 5 or more" threshold in English and Maths. Due to the reforms it is not possible to compare 2017 results directly with 2016.
An impressive 23 schools so far have achieved more than 60% in the new Grade 4 or more in English and Maths measure and 19 out of the 45 schools show an improvement compared to 2016.
So far 16 schools have shown improvement on last year for the English Baccalaureate, the measure which supports as many students as possible to achieve A*-C grades in a broad range of academic subjects. Five schools have improved by over 5% points on last year.
100% of students in three of the 45 schools attained Grade 4 or better in English, and in two of the 45 schools 100% of pupils achieved Grade 4 or better in Maths.
Councillor Patricia Bradwell, Executive Councillor for Children's Services, said: "Against the backdrop of a difficult year in the transition to graded numbers in English and Maths, this year's results are looking very positive. In particular, the number of students securing passes in the more challenging GCSEs for English and Maths is a significant achievement."
Debbie Barnes, Director of Children's Services, added: "The current picture, with a few results to come in, is showing that our students have done incredibly well to maintain standards. Lincolnshire's schools continue to excel in providing the platform for pupils to perform to their best.
"Congratulations to Lincolnshire pupils who have been the first to complete the new GCSEs in English and Maths, now graded 9-1 and with a greater level of challenge. Teachers, parents and carers deserve praise for their support and encouragement."