Lincoln hospital worker cycles coast to coast to say 'thank you' to doctors
A Lincoln County Hospital housekeeper cycled from coast to coast to say thank you to doctors who fitted a heart loop recorder which monitors her irregular heartbeat. Wendy Lewis, 55, works on the medical emergency assessment unit and cycled 180 miles from Morecambe to Bridlington, raising over £1,300. "I have got a hereditary condition where…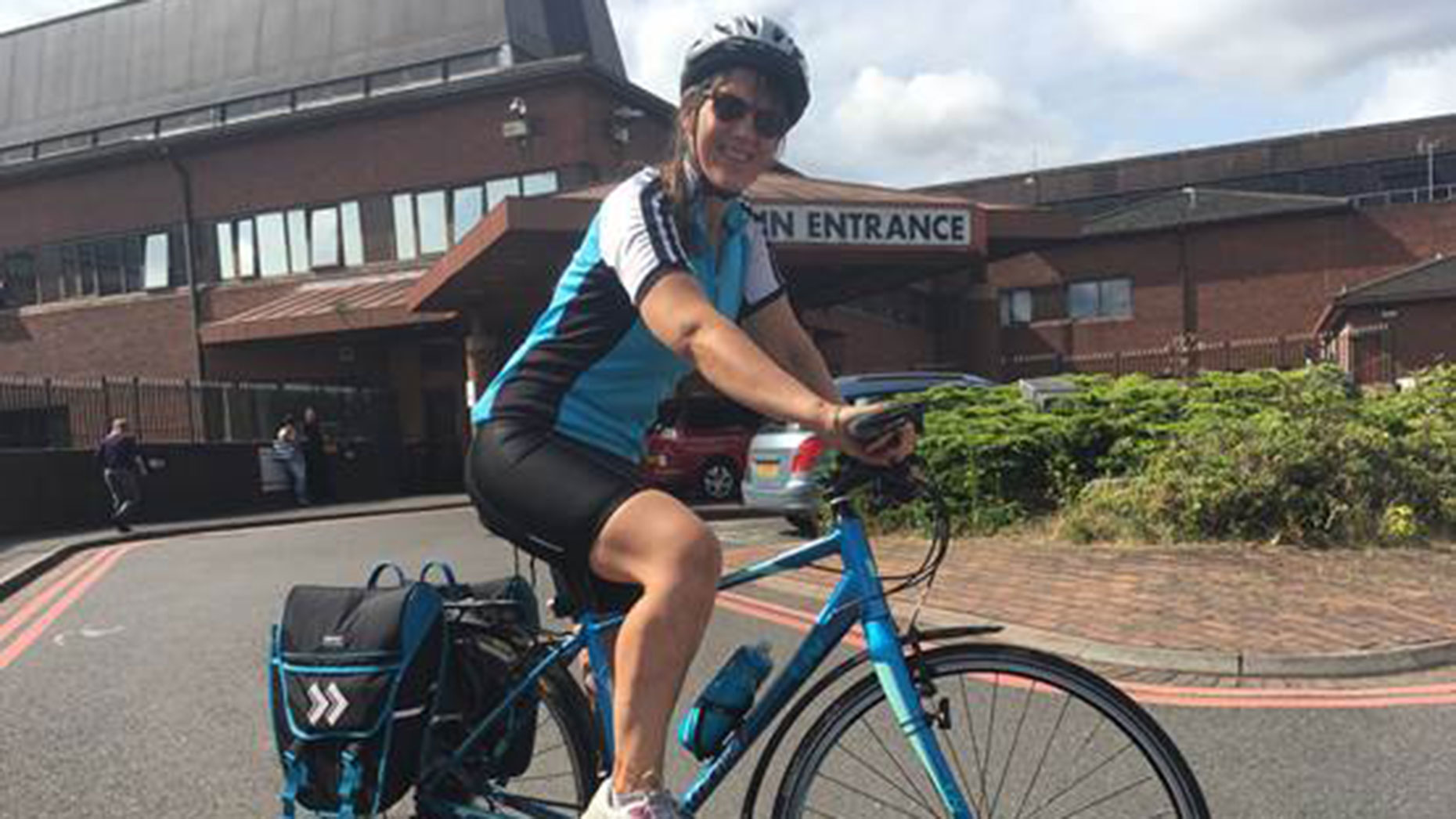 A Lincoln County Hospital housekeeper cycled from coast to coast to say thank you to doctors who fitted a heart loop recorder which monitors her irregular heartbeat.
Wendy Lewis, 55, works on the medical emergency assessment unit and cycled 180 miles from Morecambe to Bridlington, raising over £1,300.
"I have got a hereditary condition where my heart beats too fast. My dad also had it and he died when he was just 48," she said.
"I have always tried to keep fit and was shocked when I was first diagnosed and had to have the loop fitted."
Wendy began her ride on June 13 where she cycled 90 miles before staying the in Boroughbridge and embarked on the final 90 miles to Bridlington the next day.
"I enjoy cycling and everyone said I should do a sponsored ride. Initially I was hoping to raise a few hundred pounds and I am currently at £1,300.
"The support has been amazing. I think the loop costs around £1,000 and so I am really pleased that we have gone beyond that."
Wendy's heart loop monitors her heart rhythm and if it beeps she records it using a small electronic box and downloads it when she gets home and then it's reviewed by the doctors.
"The sense of satisfaction I felt when I saw the coast at Bridlington was amazing. I did the ride all on my own and am very proud that my training and the support of everyone got me to the finish line."