September 29, 2017 3.24 pm
This story is over 51 months old
Gold medal-winning Paralympian shares her experiences at Somercotes Academy awards night
Gold medal-winning Paralympian Baroness Tanni Grey-Thompson presented awards to students at Somercotes Academy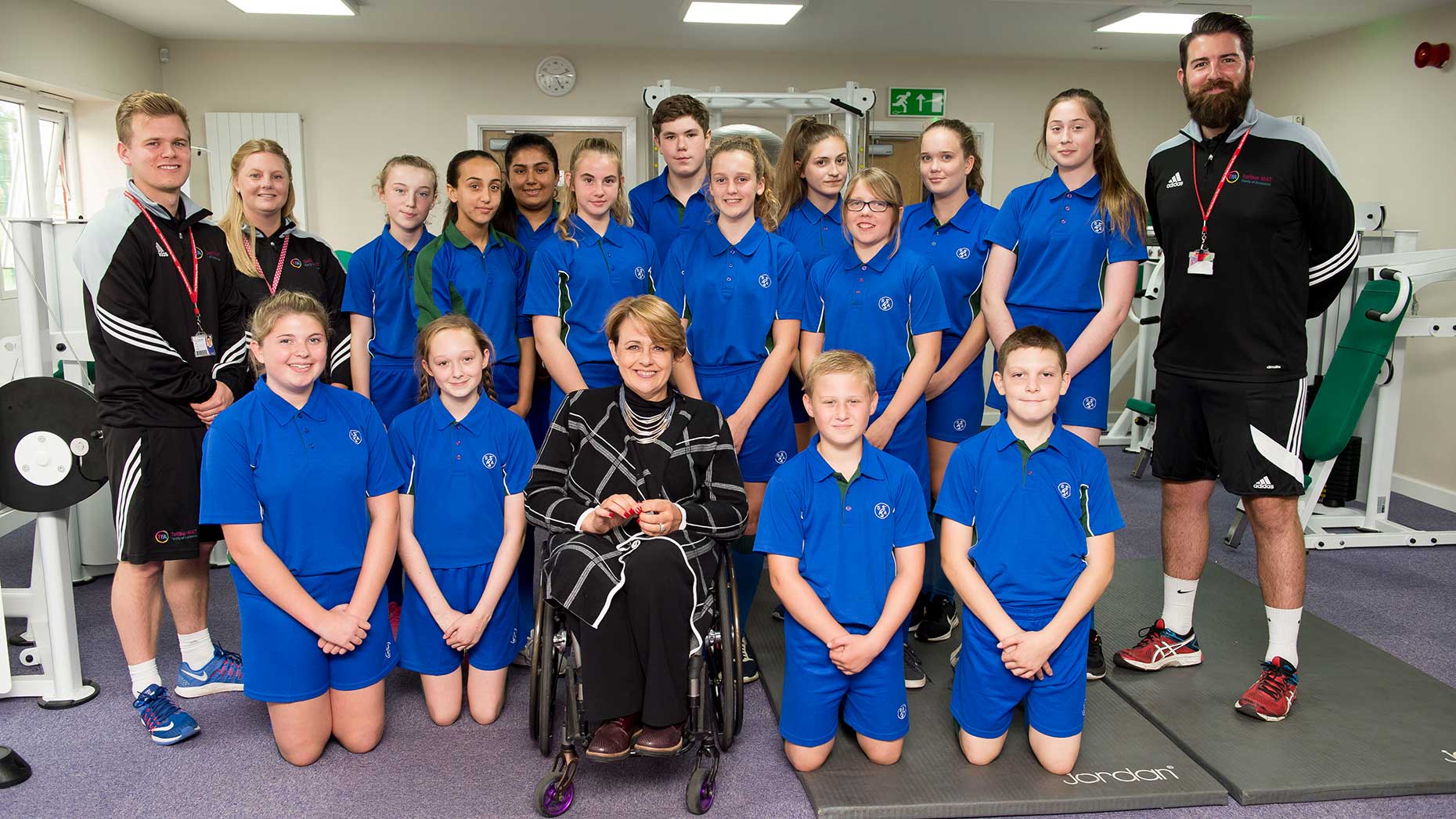 Gold medal-winning Paralympian Baroness Tanni Grey-Thompson presented awards to students at Somercotes Academy's annual presentation evening.
Tanni, who won 11 Gold medals in five Paralympic Games, and has also won the London Wheelchair Marathon six times, arrived with a single message for the students: "Honour your commitments, work hard and never give up."
The Baroness, who was also the first Paralympian to commentate on Olympic Sport at the 2012 Olympic and Paralympic Games in London, retired from racing in 2007.
She joined students from Somercotes Academy at the Riverhead Theatre in Louth for their second ever awards night. The academy, which opened as a member of Tollbar Multi Academy Trust in 2015, was celebrating progress, achievement and endeavour across the whole curriculum.
Tanni presented 80 awards to students and more than 40 students performed Musical accompaniments to the evening, including Somercotes Choir, Charlie Beevers on keyboard; and soloists Asha McGrath and Lucie Wells. There were also speeches from Academy Principal, Caroline Yates; Tollbar MAT Chief Executive, David Hampson; and Tollbar MAT Chair, Philip Bond.
Earlier in the day, Tanni visited the newly-refurbished academy, sharing some of her career experiences with students.
She told them: "I knew I wanted to do wheelchair racing from the age of 13, and by 18 I was training 15 times a week.
"If you want to be good at something you have do it over and over again. There is no escape from hard work. I would like to be able to tell you that there is a quicker route, but there simply isn't."