September 7, 2017 11.40 am
This story is over 74 months old
Where in Lincoln can you 'ask for Angela'?
Did you know? These Lincoln bars, pubs and venues are signed up to the Ask for Angela scheme.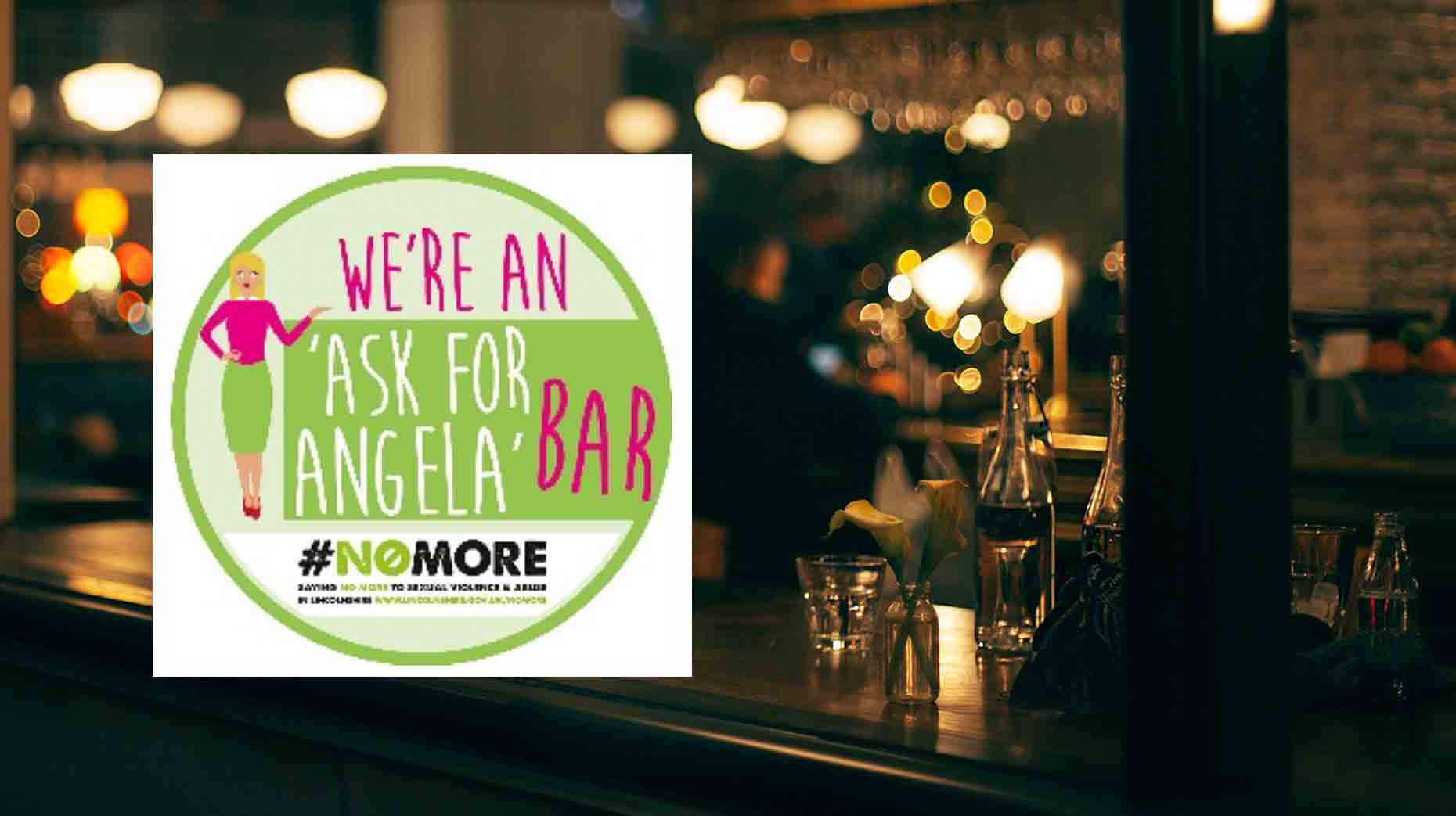 Ever felt that a first date was going awry or you were in an unsafe position? Thanks to a campaign set up in Lincoln almost a year ago, there is a discreet way to ask for help.
A number of businesses in the nightlife industry have now formally signed up to the scheme, which has been rolled out across the UK, making it easier for people to recognise the safety line.
It works by encouraging anyone who feels uncomfortable or unsafe to ask venue staff for "Angela". Workers can then help them leave discreetly or call them a taxi.
Below is a list of pubs, bars and clubs currently supporting #NoMore and the Ask for Angela scheme in Lincoln:
Kind Bar
Slug and Lettuce
Circle
Trebles
The Ritz Wetherspoon
Fever and Boutique
Walkabout
Vice and Co
Huckleberrys
William Foster
Mailbox
The Still
Rogue Saint
Red 5
Riley's
Treaty of Commerce
The Scene
Krystals
Royal William IV
Strait and Narrow
Horse and Groom
Witch and Wardrobe
The Anchor
Bierkeller
Cardinal's Hat
Dog and Bone
The Swan – Lincoln SU
Tower Bar – Lincoln SU
Venues signed up to the scheme display posters and window stickers within their buildings to promote it.
The campaign is the brainchild of Lincolnshire County Council in association with the #NoMore campaign.
It was named after Norfolk woman Angela Crompton, who was tragically murdered at the hands of her abusive husband.
Friend Hayley Child, who is also Substance Misuse and Sexual Violence & Abuse Strategy Coordinator at the county council, came up with the idea.
Read her story here: