TV road racer Guy Martin spotted in Lincoln
Lincolnshire's own daredevil motorcycle racer and TV personality Guy Martin was spotted by eagle-eyed fans filming in the Cathedral Quarter today. The 35-year-old adrenaline junkie from Grimsby was filming a documentary series in the city. An image of Guy Martin was posted on Facebook group 'You're probably from Lincoln if…' by Tom Wells-Cole with the…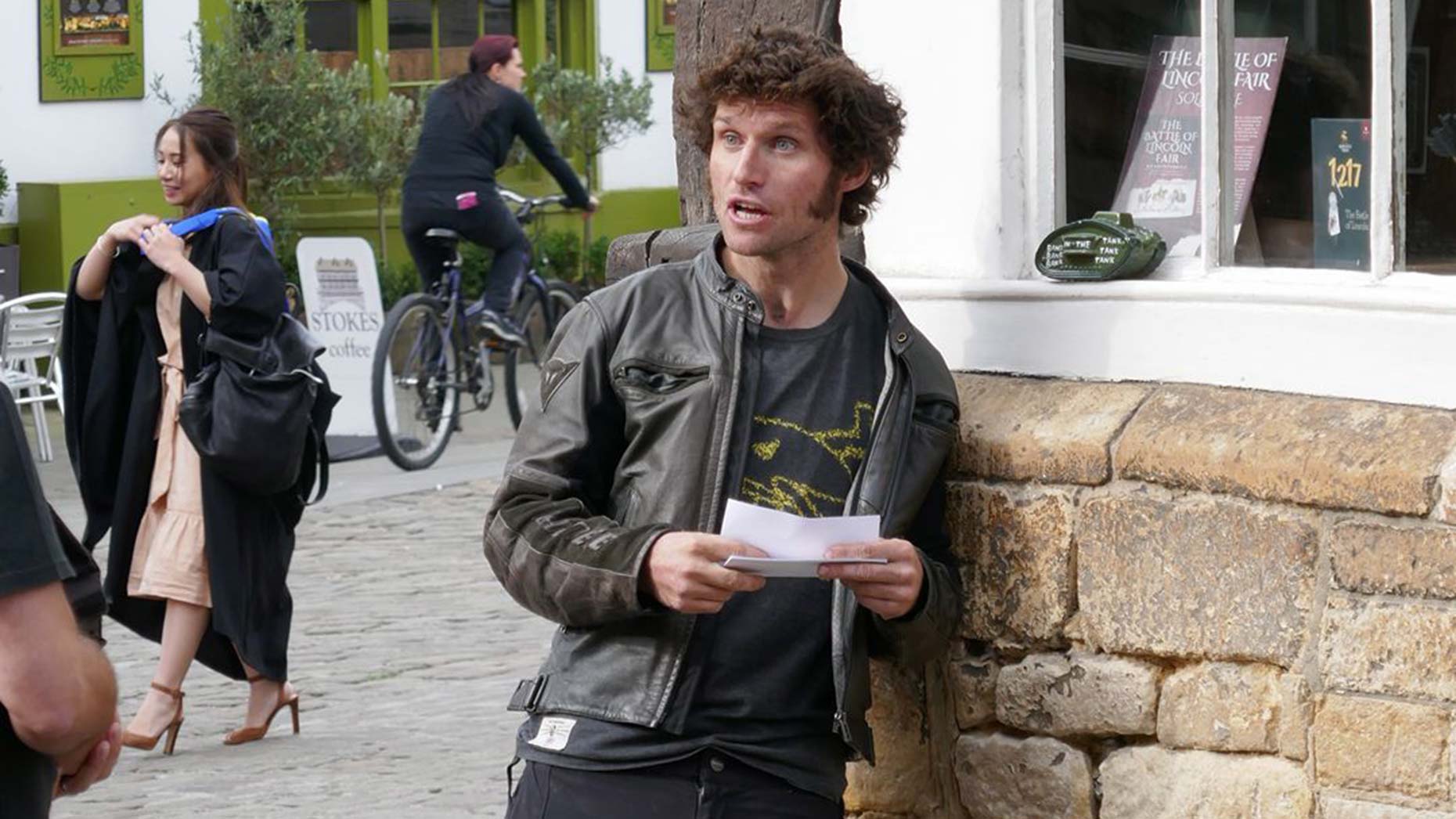 Lincolnshire's own daredevil motorcycle racer and TV personality Guy Martin was spotted by eagle-eyed fans filming in the Cathedral Quarter today.
The 35-year-old adrenaline junkie from Grimsby was filming a documentary series in the city.
An image of Guy Martin was posted on Facebook group 'You're probably from Lincoln if…' by Tom Wells-Cole with the caption: "Look who's filming in the Bail."
The Lincolnite reader Craig Bowness met Guy Martin today in the Magna Carta pub in Castle Hill. He said Guy and his Channel 4 crew had lunch in the pub, where he was very patient with fans taking pictures with him.
It's understood Guy is filming a Channel 4 documentary about building Mark 4 Tritton tank from scratch, which has its roots in Lincoln.
Many Facebook users were pleased to see him in Lincoln, with Jayne Clelland said: "Ooh, my hero."
Paula Williams commented: "Love this man."
Guy most recently had a three-part Channel 4 TV show called 'Our Guy in China' where he explored the country and broke the record of the fastest crossing of the Taklaman Desert.
He's no stranger to the Lincoln street scene either, although his last filming mission in the city didn't quite go to plan:
Guy has also been in talks with Lincoln politicians, business leaders and development managers after expressing an interesting an education centre and residential park near the city.
Channel 4 announced its intention to create a six part series about the project.