Watch: Pepper the robot takes on our reporter at noughts and crosses
Ahead of the Lincoln Get Hold of Technology and Science (LiGHTS) Festival that takes place at the University of Lincoln on Friday, September 29, our reporter Guy took on the university's own Pepper the robot at a game of noughts and crosses. Pepper was donated to the university by The Engineering and Physical Sciences Research Council…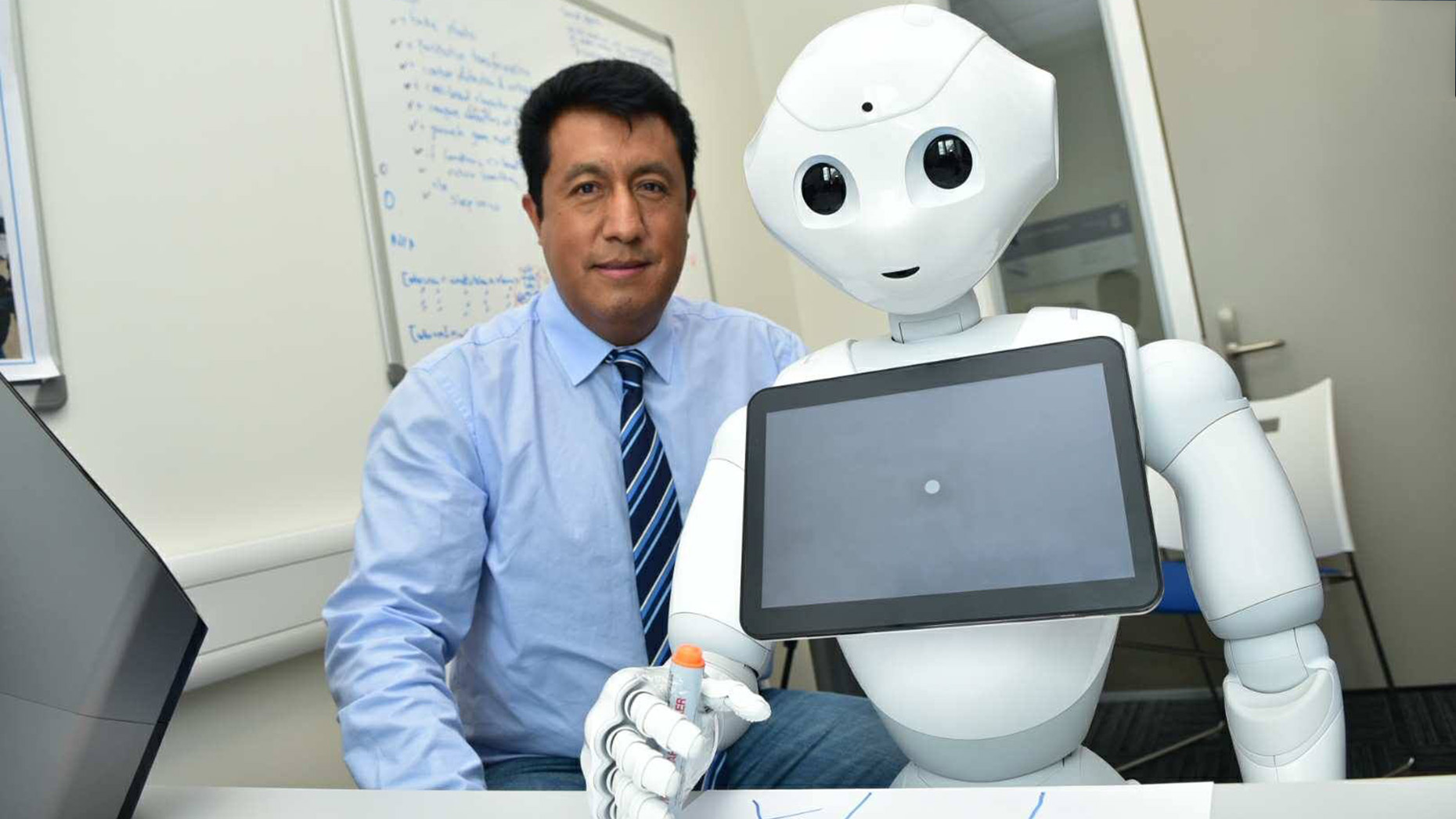 Ahead of the Lincoln Get Hold of Technology and Science (LiGHTS) Festival that takes place at the University of Lincoln on Friday, September 29, our reporter Guy took on the university's own Pepper the robot at a game of noughts and crosses.
Pepper was donated to the university by The Engineering and Physical Sciences Research Council (EPSRC), and Senior Lecturer in Computer Science Heriberto Cuayahuitl has been continuing the robot's development.
Despite the robot costing around £16,000, it was unable to defeat our reporter Guy he was pleased to report, as the game ended in a draw.
LiGHTS festival is back for a second year and is a one-day free expedition that allows people to come and visit the university and explore a number of different technologies the university have to offer.
Professor Tim Hodgson told The Lincolnite: "It's a chance for you to come into the university to learn about research of science and technology, and to also participate with studies.
"It's also a chance to explore this amazing new campus and these great new facilities at the heart of the city."
For more information about the LiGHTS festival, visit their website.