October 2, 2017 2.04 pm
This story is over 73 months old
'Despicable': Lurcher has leg amputated after being abandoned
"Sadly, it has been necessary to amputate his injured leg."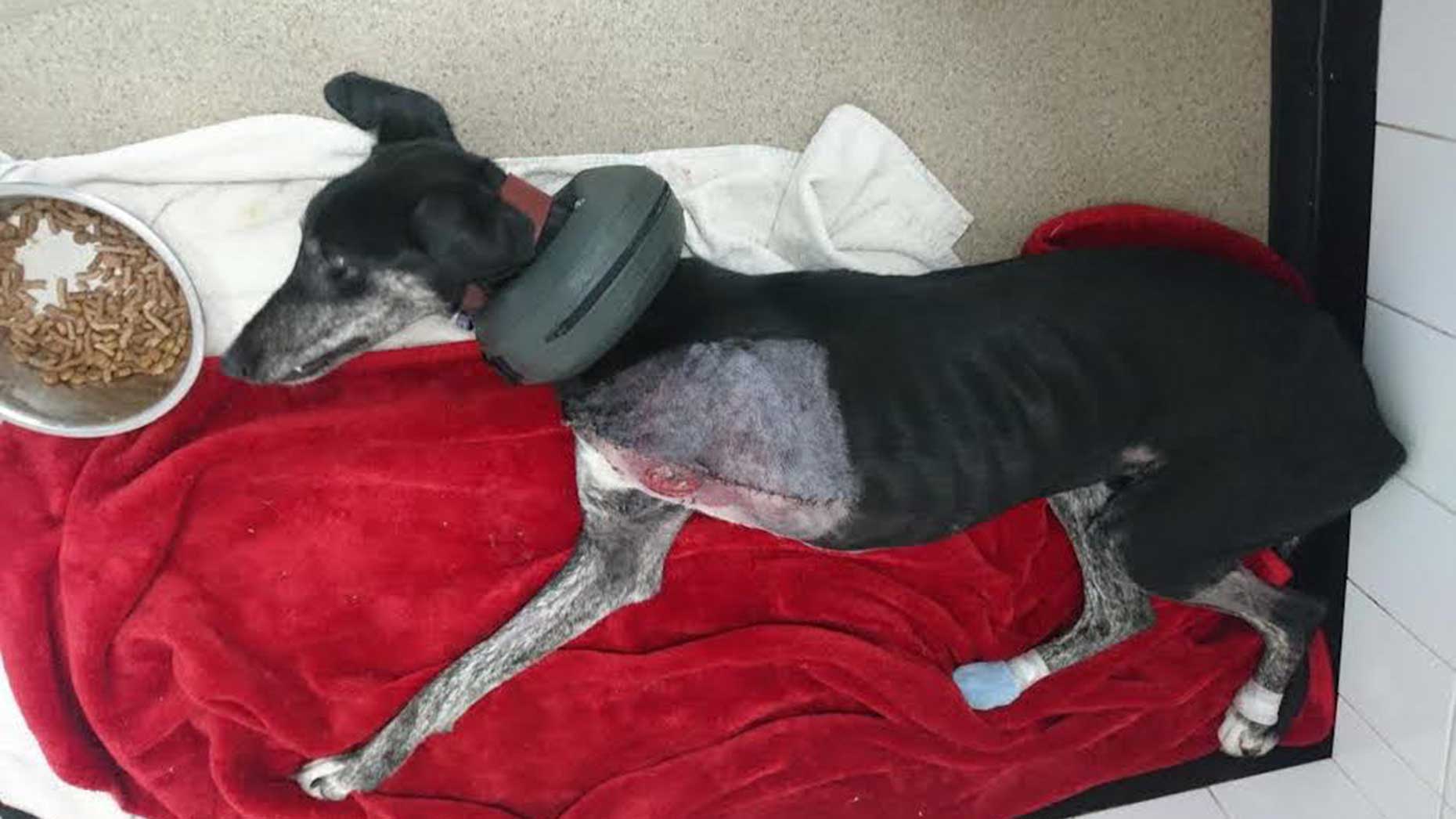 The RSPCA is appealing for information after a Lurcher was dumped with a broken leg in Boston, which has now had to be amputated.
The male dog, which is believed to have been used for hare coursing in the area, was tied to a bush with pink baler twine, in such a way that he was not able to lay down.
He was spotted purely by chance down a dead-end road called Cuthberts Lane, in the village of Frampton West at round 4.30pm on Monday, September 18.
RSPCA inspector Becky Harper said: "This is a very rural area so he was very lucky to have been found and could easily have been there all night.
"Abandoning any animal is the wrong thing to do, but abandoning an animal in this way was really despicable.
"He was tied with such a short piece of twine that he was forced to stand, even without his injuries, he would have been at risk of strangling himself."
The dog, who has been called 'Red', is described as a smooth coated lurcher, and is approximately 18 months old.
After being found, he was taken to a local vet where he was made comfortable, given pain relief and put on a drip before being moved to another vet surgery.
Becky added: "Sadly, it has been necessary to amputate his injured leg.
"The local branch, RSPCA Lincolnshire East, has taken him on and say he's already adapting well to life as a three legged dog.
"We have been told that there were hare coursers in the area that night, and given the breed of dog Red is, we believe he may be yet another victim of this cruel so-called 'sport'.
"I want to know who dumped Red like this and am appealing to anyone who knows anything to get in touch.
"If anyone has any specific information that might help my investigation please call me on our inspector appeal line 0300 123 8018."