October 2, 2017 2.49 pm
This story is over 73 months old
Five Cleethorpes neighbours win £150k in People's Postcode Lottery
Five neighbours won £30k each.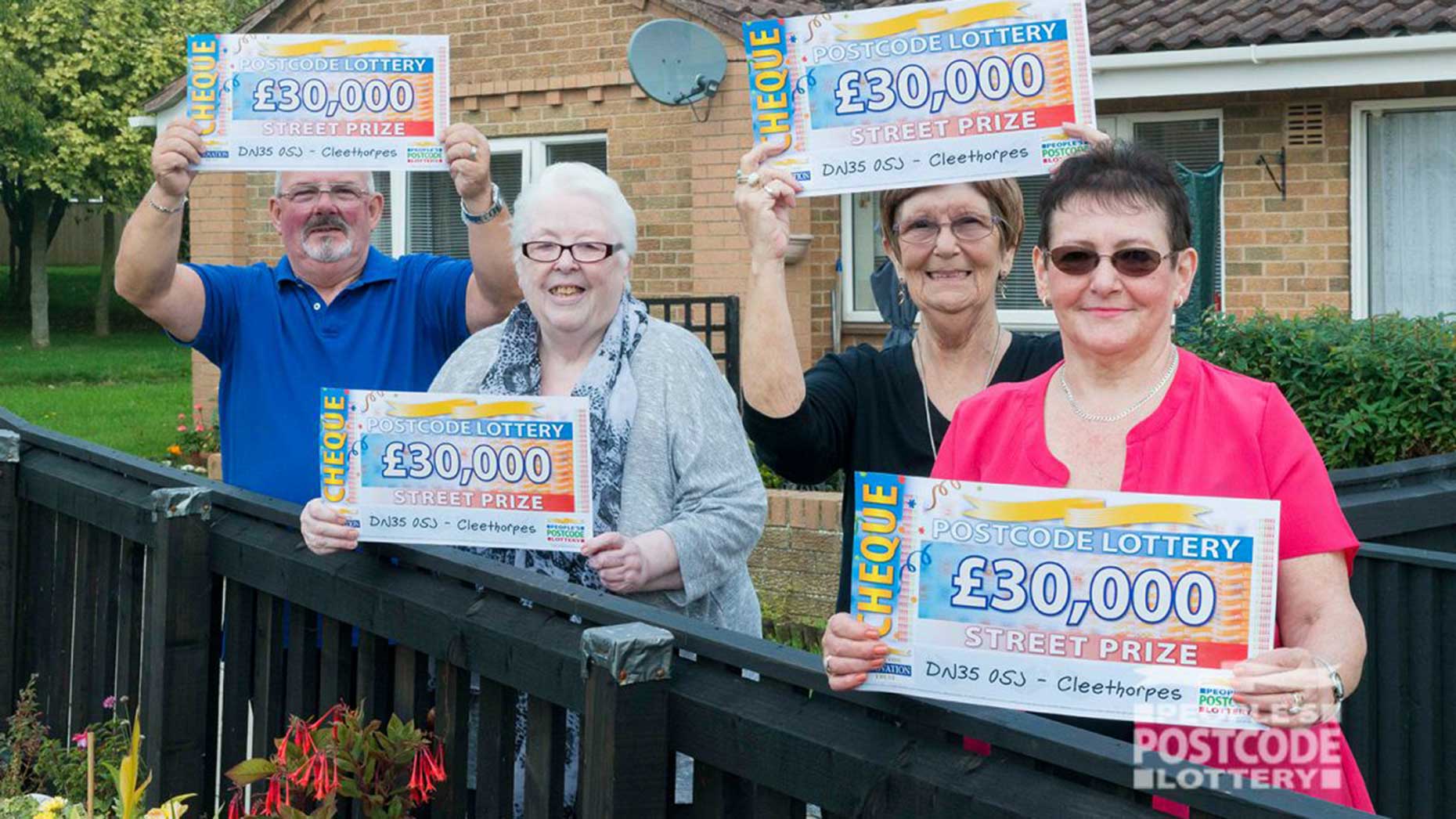 Five lucky Cleethorpes residents have won £30,000 each in the People's Postcode Lottery.
Their postcode, DN35 0SJ, Aspen Court, was drawn as the winner of this Saturday Street Prize on September 30.
Winner John Tuck was joined by his wife Norma when he was presented with his cheque.
He said: "This will really help with the kids' Christmas.
"We have 30 grandchildren, 10 great grandchildren, and another two on the way!"
Ann Beacock added: "It's such a lovely surprise and everyone is so pleased for me.
"The money will go to my family."
Dorothy Croft said the money could not have come at a better time.
She said: "I've had cancer and had to have a big operation recently so this has just been fantastic to pick me up a bit.
"I'm still waiting for the all clear, but once I'm a bit better I'd love to go away on holiday somewhere sunny."
Diane Hales added: "I'm absolutely shocked! I can't describe how I feel – I'm on cloud nine.
"I think it's going to take a while to sink in so I'll need to have a think about what to spend the money on, but I'd love to go away on holiday."
A fifth resident of Aspen Court also won £30,000 but was not named by the Postcode Lottery.