October 30, 2017 4.30 pm
This story is over 73 months old
Islamic extremism discussed with Lincoln village school students
The school became the first in the county to be educated using the new film.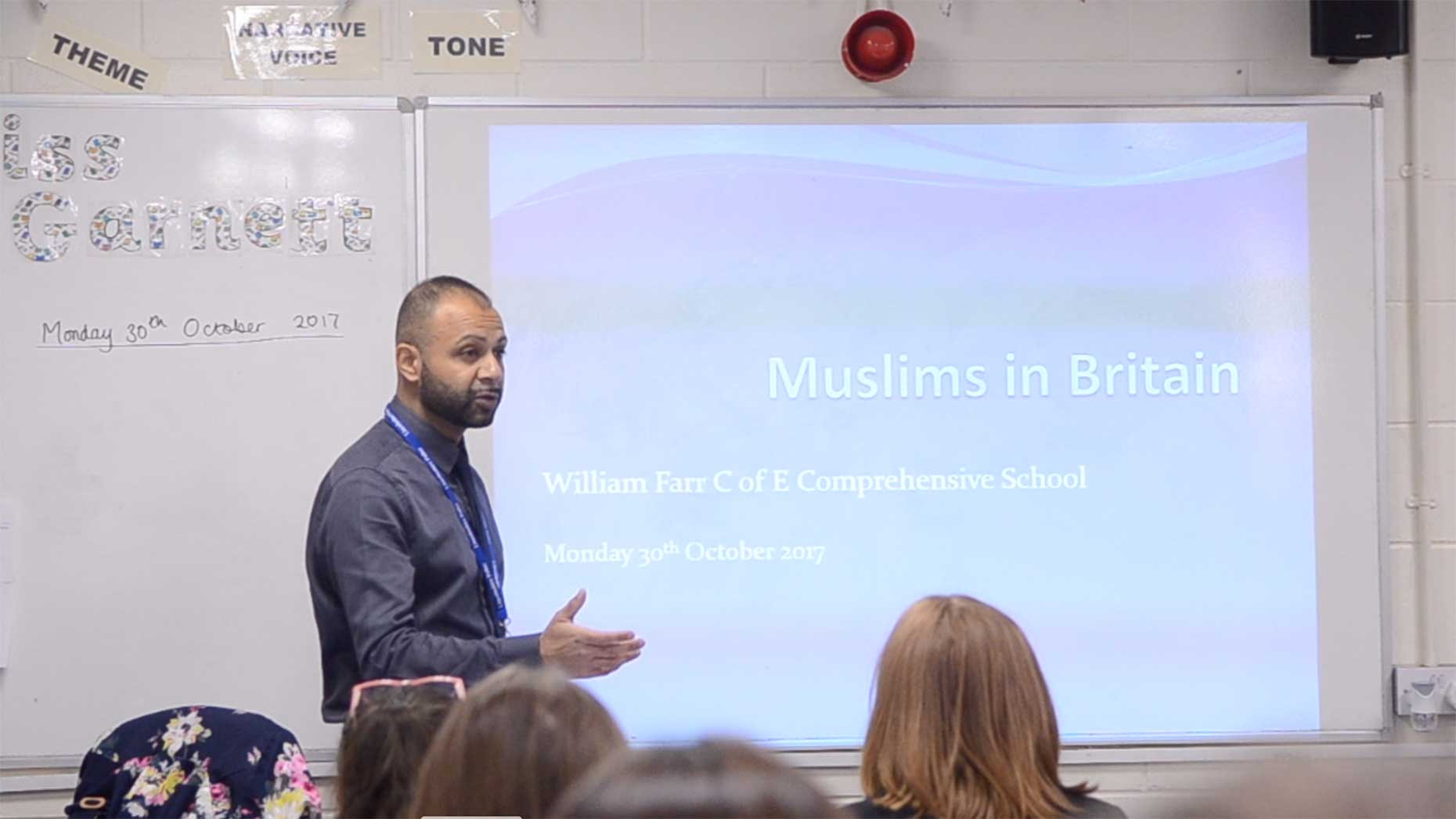 Lincolnshire Police visited William Farr School to educate a class of Year 9 students about muslims in Britain, with a focus on tackling Islamophobia.
As part of the PREVENT counter-terror workshop, students watched a video Lincolnshire Police produced called Muslims in Britain and were asked to discuss Islamaphobia.
Those featured in the 13 minute film told their stories about how they have been targeted since the rise of terrorism and showed what they do to help the community.
William Farr School became the first school in the county to be educated on the video by PC Rizwaan Chothia as the force looks to offer the film to other schools across the county.
Chief Constable of Lincolnshire Police, Bill Skelly, told The Lincolnite: "I think it was absolutely fantastic that we had the opportunity to speak with the whole group of Year 9 pupils at William Farr and to use it as an opportunity to start a discussion on how they perceived muslims in our community."
Thirteen-year-old pupil Ben McGrath praised the workshop, saying: "I helps us learn about other religions and  how Muslims help us in a lot of ways."
PC Rizwaan Chothia, PREVENT officer for East Midlands Special Operations Unit – Special Branch, delivered the workshop to the group and said:
"PREVENT aims to tackle all forms of extremism. We have delivered other anti-extremism sessions in the past at William Farr and other schools that have included messaging around how young people can safeguard themselves and others from being drawn towards extremism whether it's Islamist, Extreme Right Wing or indeed any other form of extremism.
"We've worked with William Farr many times before and they have a fantastic reputation for inclusivity and discussing topics which can actually be quite challenging.
"The reason we present these workshops in schools is so that we can enable our young people a safe forum in which to debate and discuss ideas. Today's workshop focused on Muslims in Britain and came with a bespoke lesson plan about some of the prejudicial ideas which can surround people from the Muslim community in this country.
"One aspect of that was the video we made and released a couple of weeks ago, which generated an interesting discussion with the children."