October 25, 2017 10.38 am
This story is over 72 months old
Pop and rock choir to raise the roof at Lincoln Engine Shed for charity
The choir will be singing hits from Elton John, The Beatles and Katy Perry.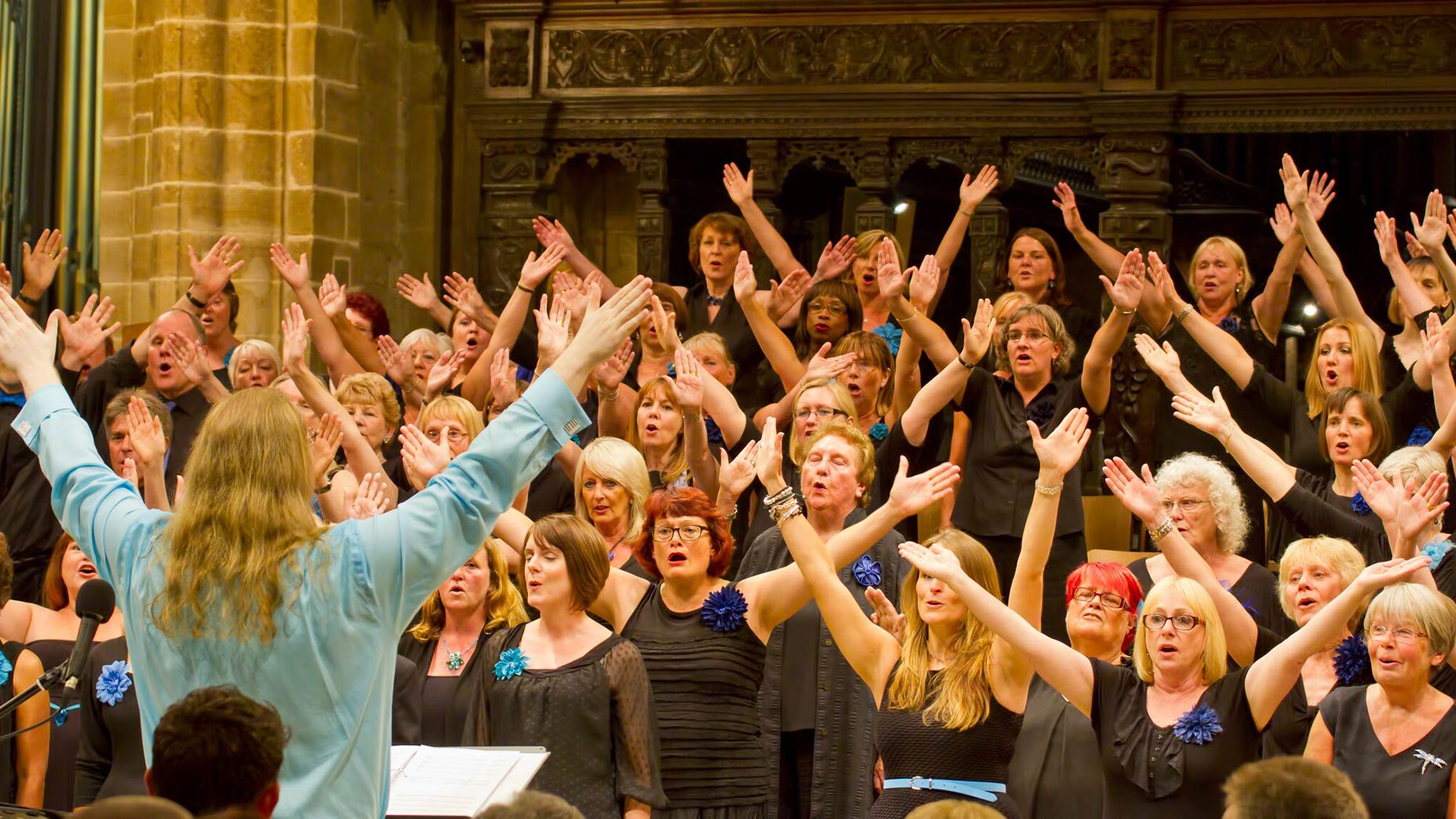 A choir made up of local singers will rock the Engine Shed in Lincoln this November in aid of St Barnabas Lincolnshire Hospice.
BeVox, a choir consisting of 150 singers, will be performing rock and pop hits from likes of Elton John, The Beatles and Katy Perry on Sunday, November 26 from 3:30pm.
The choir have performed across Lincoln, Nottingham and Sheffield over the last seven years and have hosted sell-out concerts at the Lincolnshire Showground and recently performed their 'Let us Entertain You' event at the Lincoln Performing Arts Centre.
In the seven years BeVox have been running, it has raised over £60,000 for various local charities.
Tim Allen, Musical Director at BeVox, said: "Our choir members have a voice in everything we do, so we asked them which charity we should support with our 'Rock the Engine Shed' concert.
"There was overwhelming support for St Barnabas Hospice. So many of our singers have had family members who have been supported by St Barnabas, and it is clearly a cause which is dear to their hearts.
"We are hoping to make a sizeable donation to St Barnabas Hospice from the funds raised by the concert."
Harriet Hickin, Community Fundraiser for St Barnabas, said: "We are thrilled that BeVox has chosen us as their fundraising charity for this concert, and are hopeful that it will raise some much needed money for our Hospice.
"BeVox are well known for their fantastic performances that really challenge the traditional view of what a choir should be, and I know lots of people are excited to attend this event."
Tickets are priced between £10 and £15, and can be purchased from the BeVox website.