Lincoln fundraiser to light up life in mum's memory
There will be unique opportunities to take part in readings, music and acts of reflection.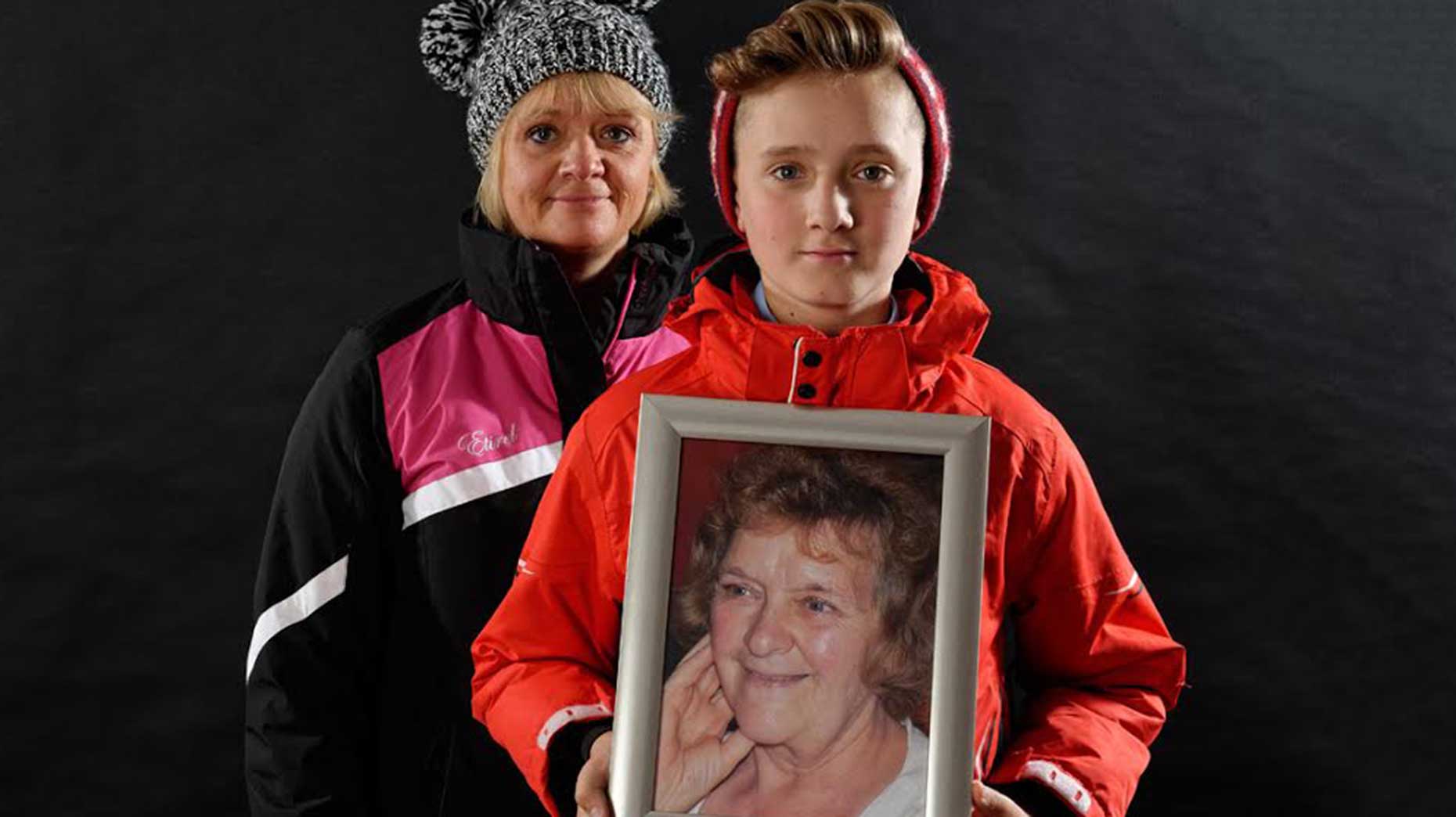 A Lincoln woman will join thousands of people around Lincolnshire in honouring someone they will never forget.
People across Lincolnshire are being invited to pay a special tribute to their lost family and friends in the annual Light Up A Life events, organised by end of life charity St Barnabas Lincolnshire Hospice
Caroline Swindin, Corporate Fundraiser for St Barnabas Hospice's mum, Sylvia Boardman, sadly died on August 11, 2015, aged 72, from bone cancer in her spine and related issues.
Caroline said: "When Mum was diagnosed, aged 62, I was with her in hospital. She reacted like I knew she would – remaining positive and determined to keep going regardless of her situation.
"She received treatment for around eight years, and attended a lot of the St Barnabas events which I organise as part of my job.
Sylvia has five grandchildren – two boys by her daughter, Caroline, as well as two boys and a girl by her other daughter, Sonya.
Caroline added: "Mum was always close to the grandchildren, and made sure to keep up her routine of picking them up from school once a week. I honestly believe that they kept her going.
"To remember Mum, I always buy a Christmas candle which we light for her, and a special decoration so that she is always with us."
Caroline has been heavily involved in fundraising for the hospice, and this year has taken on 35 challenges to celebrate its 35th birthday.
She said, "She would be extremely supportive and proud, and I know that if she were still here she would have attended every single challenge with me in support.
"I want to continue doing as much as I can for such a wonderful charity, and Mum is such an inspiration for doing this. I get all my strength from her."
Caroline will attend the Light Up a Life celebration held in Lincoln which is followed by a torch-lit procession from Claytons Sports Ground to Lincoln Cathedral.
There will be unique opportunities to take part in readings, music and acts of reflection.
Candles will also be lit in remembrance to loved ones who are no longer with us.
Nine celebrations will be held across the county throughout November and December.
Each Light Up a Life celebration will last approximately 1 – 1.5 hours, are free to attend and open to everyone, regardless of faith. There is no need to book in advance.
The events are as follows:
Boston – Sunday, November 26, 2pm – Salvation Army, 59-61 High Street, Boston, PE21 8ST
Lincoln – Tuesday, November 28, 6pm – Our Lady of Lincoln Church, Laughton Way, Lincoln, LN2 2HE (followed by a Torchlight Procession at 7.30pm from Clayton's Sports Ground, Lee Road, Lincoln, LN2 4BH)
Skegness – Friday, December 1, 6.30pm – St Pauls Baptist Church, 19 Beresford Avenue, Skegness, PE25 3JD
Spalding – Sunday, December 3, 3pm – St John the Baptist Church, Hawthorn Bank, Spalding, PE11 1JQ
Sleaford – Monday, December 4, 6.45pm – Sleaford Methodist Church, 8 Claybergh Drive, Sleaford, NG34 7GB
Gainsborough – Tuesday, December 5, 6.30pm – United Reformed Church, Gladstone Street, Gainsborough, DN21 2JR
Louth – Sunday, December 10, 3pm – Louth Methodist Church, Nichol Hill, Louth, LN11 9NQ
Grantham – Tuesday, December 12, 6pm – St Wulframs Church, Church Street, Grantham, NG31 6RR
Sutton – Saturday, December 16, 3pm – St Andrew, Sutton Road, Hannah cum Hagnaby, LN13 9QL