Lincoln footbridge re-opens… most of it anyway
The bridge first opened in June 2016.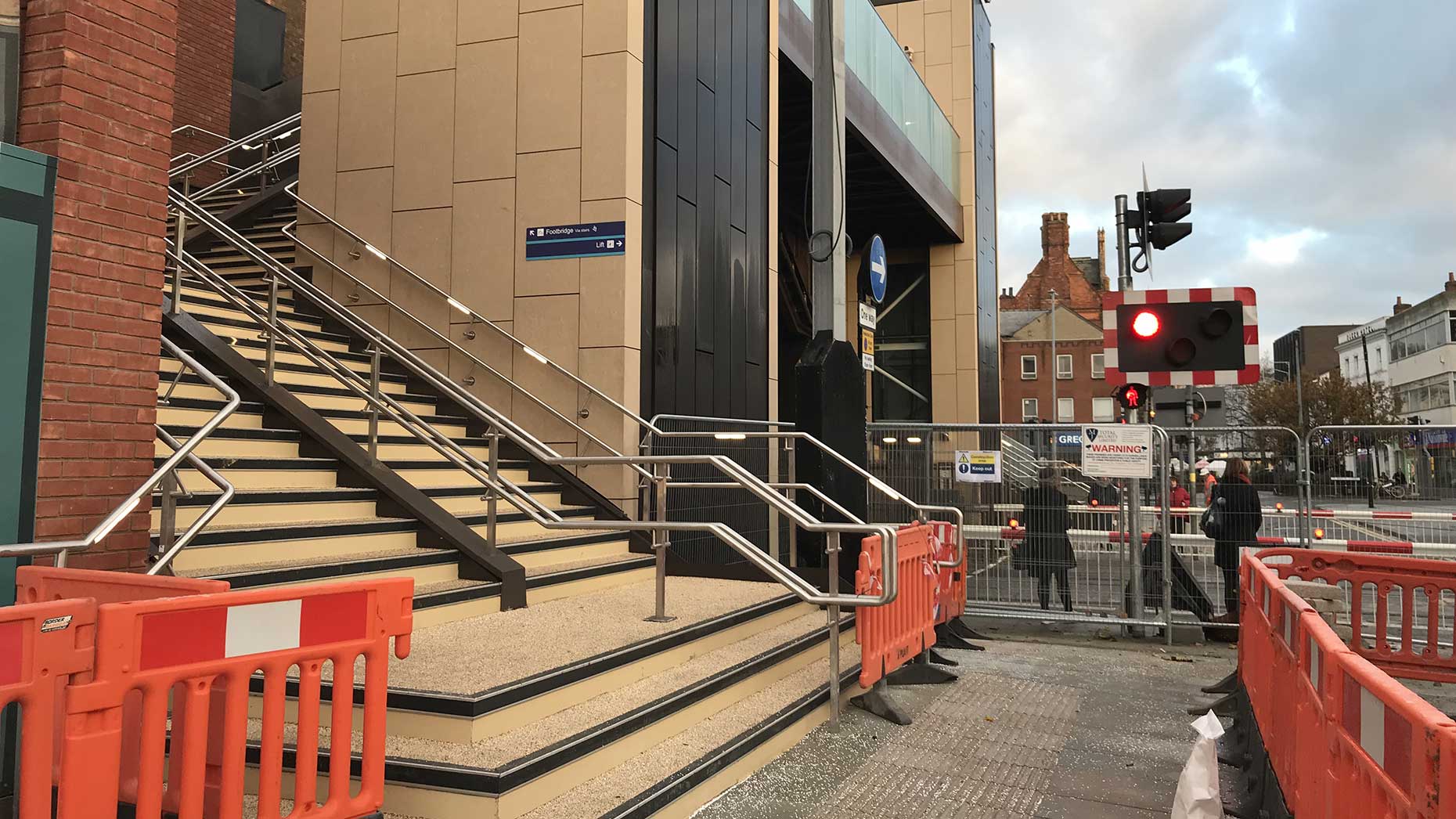 Just 525 days after the first official opening, the £12 million footbridge on Lincoln High Street has partially re-opened.
Repairs began on the problematic bridge on October 1 for resurfacing works.
Works were scheduled for completion and the bridge was set to reopen on Friday, December 1.
Pedestrians could use the facility again from first thing this morning. But half of the stairway and platform remained closed off.
Network Rail said bad weather had affected the finishing touches, but the bridge should be fully reopened by midday.
Workers were still finishing sections of the bridge at around 9am and the lifts were out of use.
The footbridge originally opened on June 24, 2016, however after a barrage of complains about the standards of the work, Network Rail were forced to invest in repairs.
People will be relieved at the news they won't have to wait at the train barriers, particularly as repaving works in the area have also caused added congestion at the barriers.
A spokesperson for Network Rail previously told The Lincolnite: "As we said at the time, we were not happy with the finish of the bridge and we committed to carry out further work to it to bring it up to the standard which the people of Lincoln deserve."
Residents of Lincoln previously voiced their displeasure to The Lincolnite about the bridge.