February 12, 2018 5.43 pm
This story is over 69 months old
Where to celebrate Pancake Day in Lincoln
How do you like yours?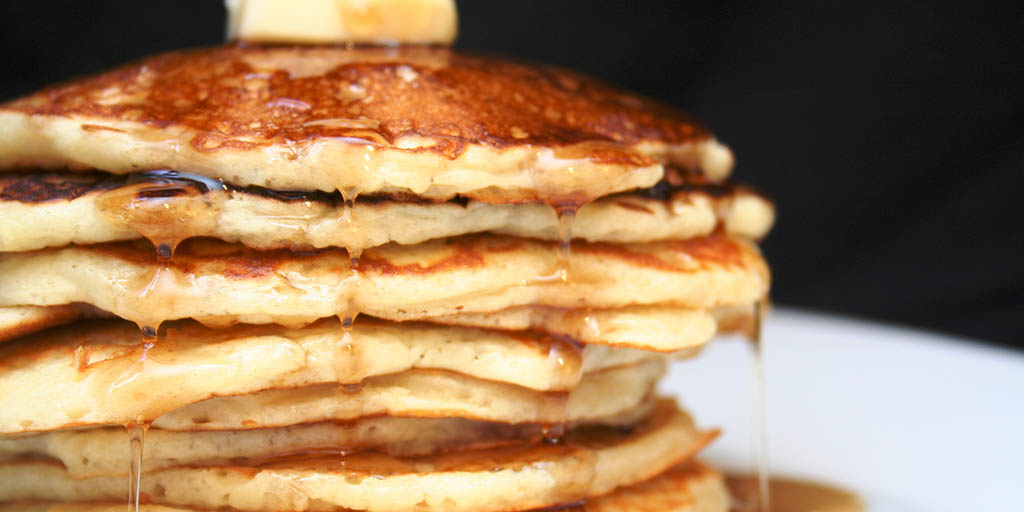 Who doesn't like to celebrate days related to food? One such day is Pancake Day. In order to help you celebrate pancake day, The Lincolnite brings you a list of few of the best places in Lincoln to taste some mouth-watering pancakes.
Doddington Hall and Gardens
The cafe at Doddington Hall will be serving American style pancakes with maple syrup and butter on Pancake Day (£5). Visitors will get a chance to choose toppings from blueberry compote, smoked bacon and maple syrup, nutella, lemon & sugar and golden syrup or add a scoop of ice-cream (£1 extra). The breakfast will be available from 9am till 11am only.
Churchill's English Restaurant
This cafe at High Street serves bacon pancakes in which four fluffy scotch pancakes are served with three rashers of bacon and plenty of maple syrup. For vegetarians, it serves a stack of four fluffy scotch pancakes served with maple, strawberry or chocolate flavoured syrup. These are available in-between £3-5.
Bar Unico
Bar Unico will be serving different kinds of pancakes with amazing deals. Pancake cakes with nutella and cream will be available all day tomorrow to celebrate pancake day. In addition to their general pancake menu, Bar Unico will be serving a special pancake tomorrow and has also brought out few deals.
They will be offering two pancakes with two cocktails at £15, which will also mark their valentine's week celebrations. However, they do not want people without dates to feel left out. To make their single customers happy, Bar Unico will be serving pancakes with coffee/juice at £6 only. The pancakes can be tasted from 9am to 5pm tomorrow.
Stokes Cafe – The Collection
Stokes cafe at The Collection museum on Danes Terrace will be serving three kinds of American pancakes for Pancake Day.
They will be serving 'The Canadian' which is served with maple syrup and bacon, and 'The American' which has the same servings but are blueberry pancakes.
They will also serve 'Stevie's' for customers who want more of egg than the syrup. Their popular 'Stevie's' is served with bacon, sausage and fried egg. All of these are available in-between £6-8.
The Ticklebelly Lane Bakery
Ticklebelly Lane serves scotch Pancakes with maple syrup, bacon and poached eggs. However they make sure that vegetarians and vegans do not go back without tasting the pancakes, thus providing vegetarian and gluten free options too on demand.
T.H.O.M.A.S 2
American style pancakes are served by T.H.O.M.A.S 2 which can be enjoyed with wide-ranging toppings available like bananas, toffee syrup, maple syrup, strawberry ice-cream, maple syrup and bacon, amongst many others. The cafe serves the delicious pancakes at £5.25. Dog owners can also take their furry friends along to the cafe.