February 19, 2018 8.29 am
This story is over 46 months old
Lincoln hospital bereavement bags bring comfort to grieving children
A kind gift to help grieving children cope.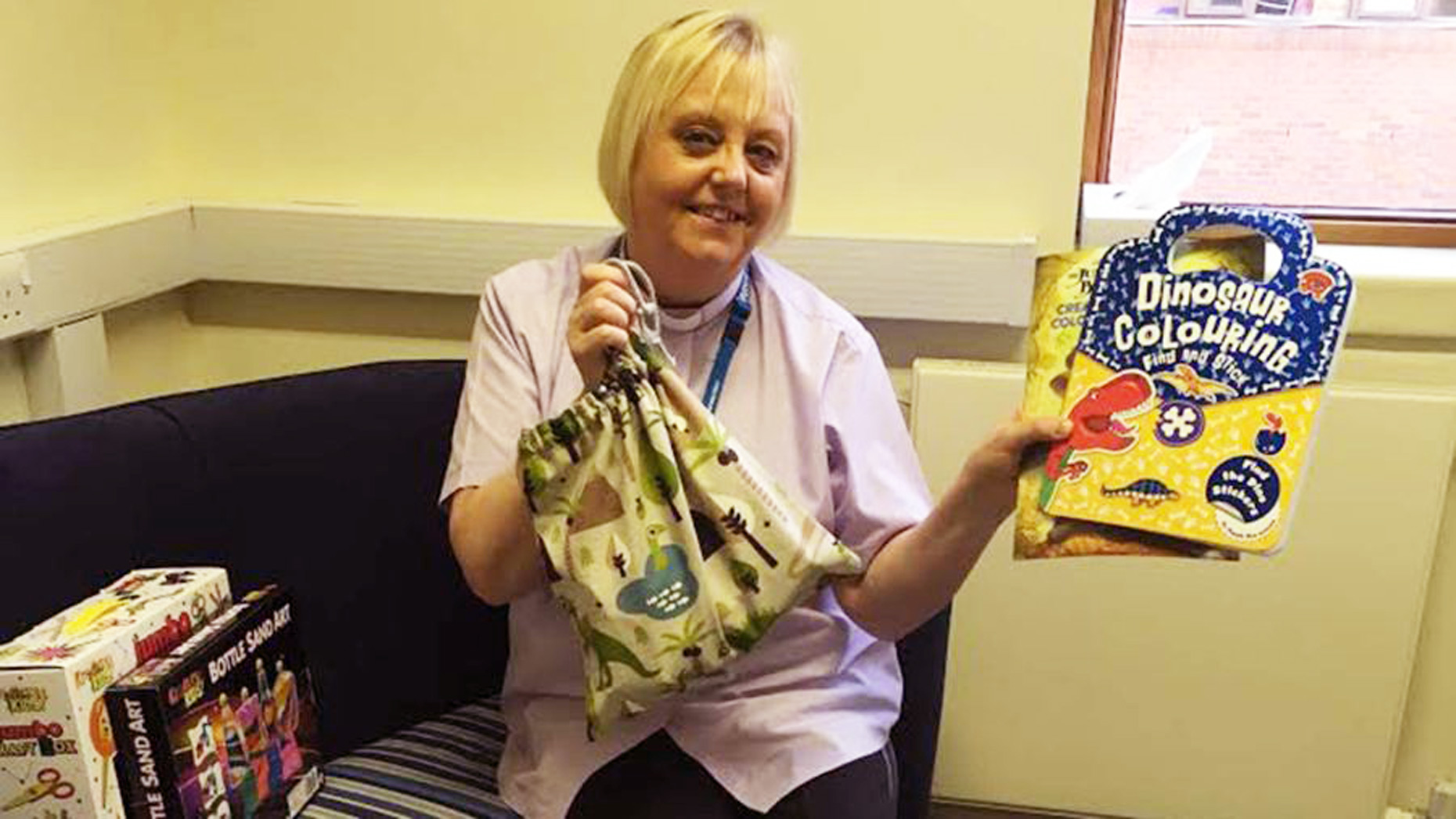 A hospital chaplain in Lincoln has introduced a innovative new scheme to bring comfort to children who have lost a loved one.
The 'bereavement bags' are given to grieving children and contain items that help them remember their lost loved ones, comfort them, entertain them or simply help them to cope.
The bags include a range of items such as leaflets about bereavement, teddy bears, forget-me-not seeds and journals.
The bags were the brain child of Pamela Beattie, and have now been adopted by United Lincolnshire Hospitals NHS Trust (ULHT).
Pamela came up with the idea when she was called to a ward following the death of a young mum. Staff didn't know how best to support her young son.
"On that occasion, I happened to have a sheep soft toy in my office and I took that and gave it to the boy and spoke to him about caring for him in his time of need and the fact that he shouldn't think there was no one there for him who understood," she said.
"I saw the difference that toy made to him, just making him realise that someone cares.
"Our staff really struggle at difficult times like these and don't always know what to do with bereaved children, and so it came from there."
Since then Pamela has gained the support of staff, local businesses and and volunteers and has handed out more than 40 of the bags in the past six months.
One family who have benefited from the bags are Jemma and Andy from Lincoln. Their four-year-old daughter Isla received one of the bags after the couple lost their twin boys whilst 17 weeks pregnant.
Mum Jemma said: "We found the bag invaluable for our little girl after we lost our twin boys. Isla is only four but knew she was going to be a big sister and was so excited. She was so desperate to be a big sister and it was really hard for us to put into words what had happened and the bag really helped.
"It's really helped to distract her and there are items within the bag that she has used to remember the boys. The book is amazing and explains the journey from life to death brilliantly. Isla also sleeps with the teddy from the bag and wanted us to blow up the balloon straight away.
"It's very hard as a parent to lose your babies but even harder when you have another child and have to explain this to them. Where do you start was the biggest question we had, but this bag gave us tools that we could use not only to distract Isla but to explain to her what had happened. She was then able to continue to use items in the bag to remember her brothers."
Donations for the bags are welcome and they are looking to include everything from cuddly toys to colouring books. Items must be new and donations can be made by getting in touch with the chaplaincy team at Lincoln County Hospital. You can contact the team by telephone on (01522) 573080 or by emailing [email protected]