Lincolnshire hospitals missed all waiting time targets this year
A&E, cancer treatment and planned operations targets missed.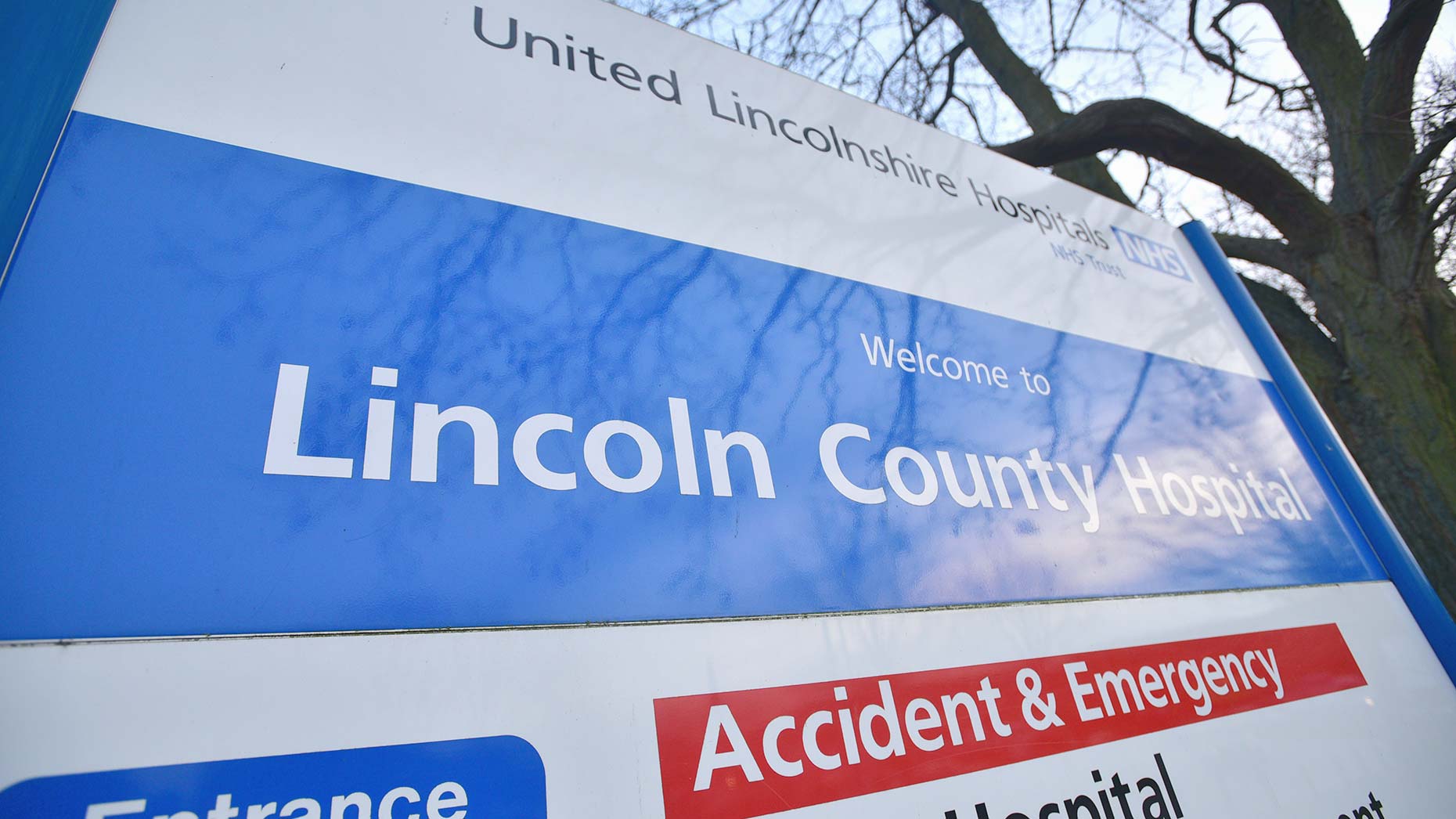 Hospital trusts in Greater Lincolnshire have failed to meet all their waiting time targets since the beginning of 2018.
United Lincolnshire Hospitals Trust, which runs hospitals in Lincoln, Grantham and Boston failed to meet targets for cancer care, accident and emergency and planned operations.
ULHT missed its A&E target for admitting or treating a patient in four hours by more than 25%, with the national target set at 95%.
Meanwhile, 76.9% of patients began cancer treatment with ULHT within 62 days of an urgent GP referral, which is 9% off target.
The trust also missed its target of 92% of patients waiting less than 18 weeks for a planned operation or non-emergency treatment by more than 5%.
ULHT has not hit its targets for both A&E and cancer care since September 2014.
The last time the trust met its target for planned operations was June 2016.
Mark Brassington, ULHT Chief Operating Officer, said: "Over the last year we have seen a significant increase in pressure on all of our hospitals. We have experienced increased demand in our emergency departments resulting in our inability to see, treat and admit patients as quickly as we would like.
"We would like to thank our staff for all of their hard work and ask for the support of our support. If people come to A&E and it is not an emergency they will have a long wait as we will prioritise the sickest patients.
"We have nine cancer targets to achieve, and in recent months our performance against all of these has improved and continues to do so.
"The trust is driving improvements to the experiences of our cancer patients, or those patients with suspected cancer, via delivering the trust's cancer action plan. This includes revising cancer pathways with an additional investment of £250,000 and creating additional diagnostic capacity."
Meanwhile, Northern Lincolnshire and Goole NHS Trust, which runs hospitals in Scunthorpe and Grimsby, also failed to meet its waiting time targets.
83.4% of A&E patients were admitted in northern Lincolnshire while 70.1% of patients began cancer treatment within 62 days.
The trust also missed its target of 92% of patients waiting less than 18 weeks for an operation by more than 20%.
Richard Sunley, NLaG Deputy Chief Executive, said: "NHS services across the country remain under considerable pressure and our hospitals are no different. Our staff are working incredibly hard to ensure people attending as urgent and emergency cases are seen and treated as quickly as possible.
"A&E performance changes on a day-by-day basis and although we have seen an improving picture in these figures, we know that February was a challenging month which was impacted on with last week's bad weather.
"I offer my sincere apologies to patients who are awaiting treatment under one of our hospitals. We are working with other NHS trusts to provide extra capacity as well as putting on additional clinics in several specialities.
"Tackling our appointments backlog and doing more to recruit and keep staff to ensure we have capacity to see more patients are key parts of Improving Together programme. This is a long term plan to bring sustainable improvements so it will take some time before the improvements we are making translate into improved performance figures."