March 14, 2018 4.03 pm
This story is over 67 months old
What does the future hold for Lincoln High Street businesses?
Are stay-at-home habits killing the High Street?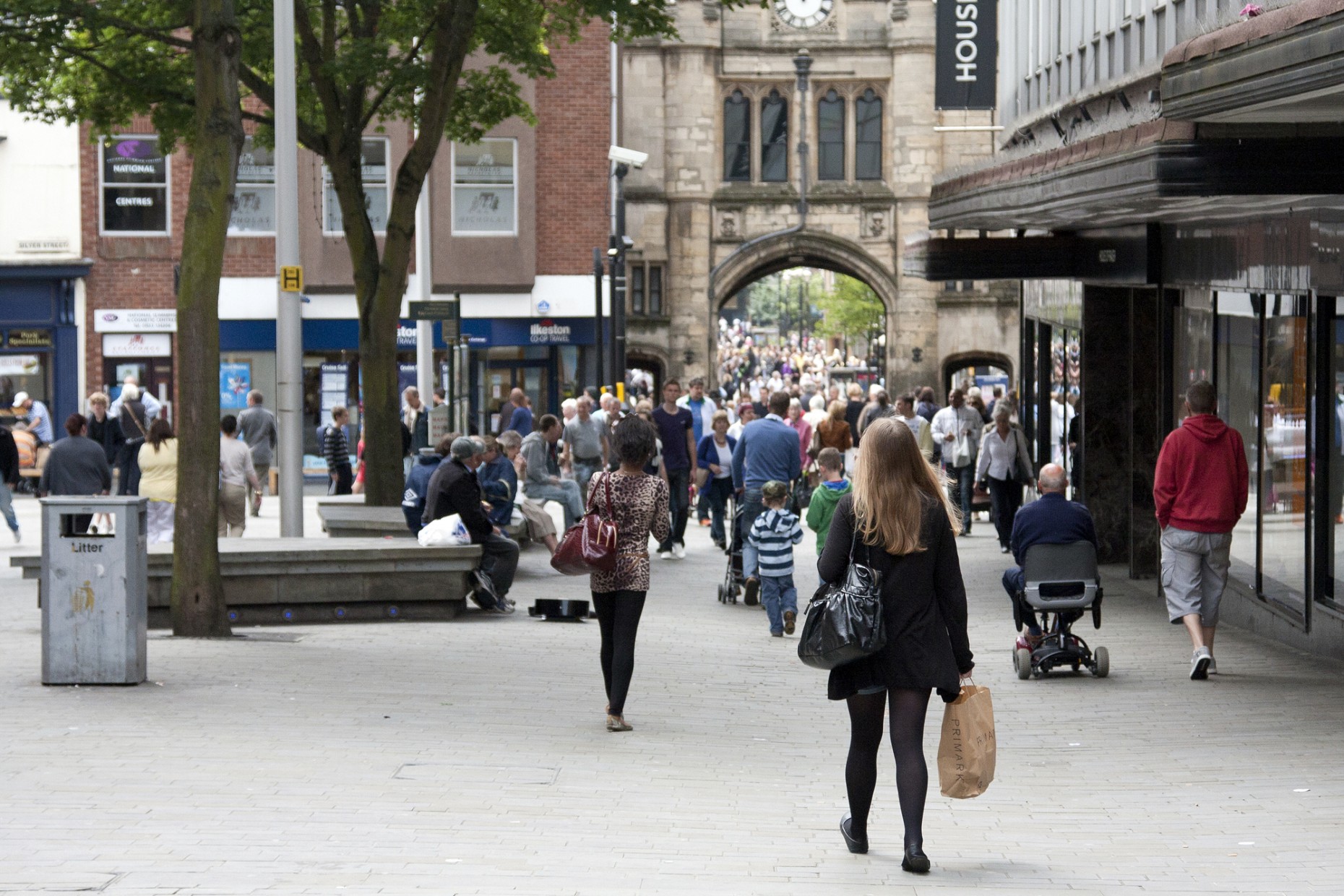 Lincoln shops and restaurants still have a bright future despite shrinking High Streets according to local businesses and shoppers.
Recent news of national and local High Street closures has seen many companies blame a rise in online shopping and stay-at-home habits.
As previously reported, Toys R Us and Maplin were among a number of well-known names to fall into administration in recent weeks. The Lincoln Toys R Us store will close, along with all other stores, as announced on Wednesday, March 14.
The Chimichanga restaurant on the Brayford Waterfront was another giant to fall foul of a round of closures, announced by owners Prezzo last week. They echoed trading condition woes.
Lincoln independent businesses haven't escaped challenges either, with Ruddocks among well-known names to disappear in the last year.
We spoke to people and businesses on Lincoln High Street to find out if they thought there was a bright future still for shops and restaurants.
'It's all about good customer service'
There was a strong feeling from independent businesses that there is still plenty of opportunity out there.
Owner of Bar Unico on St Benedict's Square Gio Carchedi told The Lincolnite: "At the moment there are quite a few independent businesses uphill and downhill so there is strong competition and each is successful in its own right.
"With independents you gain loyal, reliable and valuable customers due to the quality of care. So long as the product is on par it is going in the right direction.
"If landlords look after us I think we can continue to succeed."
Owner of Back To Mono record store on Guildhall Street Jim Penistan said: "The future is still good so long as we keep up a good service.
"As a record shop we try and pass knowledge on to the customer, so if they like one artist we try and show them another similar.
"Customer interactions are important and if we offer a good service independents will survive and thrive in Lincoln."
At Gere Menswear on Lincoln High Street, owner Rob McGuire added: "We're doing our best ever at the moment. Big chains don't focus on service, whereas we do and it makes us stand out.
"People want more service nowadays and we work on the shop floor so we know what people want and are asking for.
"Sometimes when you order online it doesn't look how you expect and people want to physically try things on. The fit is so important so people prefer to do it in person."
Going out wins the vote
Shoppers in the city said they still enjoy coming into town.
Geoff Hughes, 59, from Fulbeck told The Lincolnite: "People will still be coming into town to eat and drink and to shop as the out of town places are soulless. There is a big selection of diverse shops.
"The bad ones are the ones closing, but places like Wagamama are booming."
Pippa Harvey, 17, from Walcott said: "I think there is still a future, but I hope they open more shops up as a lot close due to more people buying online or some shops are too expensive.
"Shopping is what you do with your family and partner, it is something to do.
"Some people stay at home and don't do anything, but I prefer to shop in the fresh air. People spend too long inside and online."
Doug (78) and Ann (73) West from Waddington added: "We like it around the Sincil Street area, but are worried about bigger companies as there is talk of Debenhams and House of Fraser not doing well and we'd like to know what's happening to BHS.
"We don't go online to shop or have a car so we rely on shops in town and enjoy going round the shops.
"We love eating out and are great supporters of Wetherspoons and Harvester and we'll be trying Cosy Club soon.
"We would like to think there will hopefully be a bright future for shops and restaurants in Lincoln."