Lincoln Glory Hole mural vandalised
Why is this happening?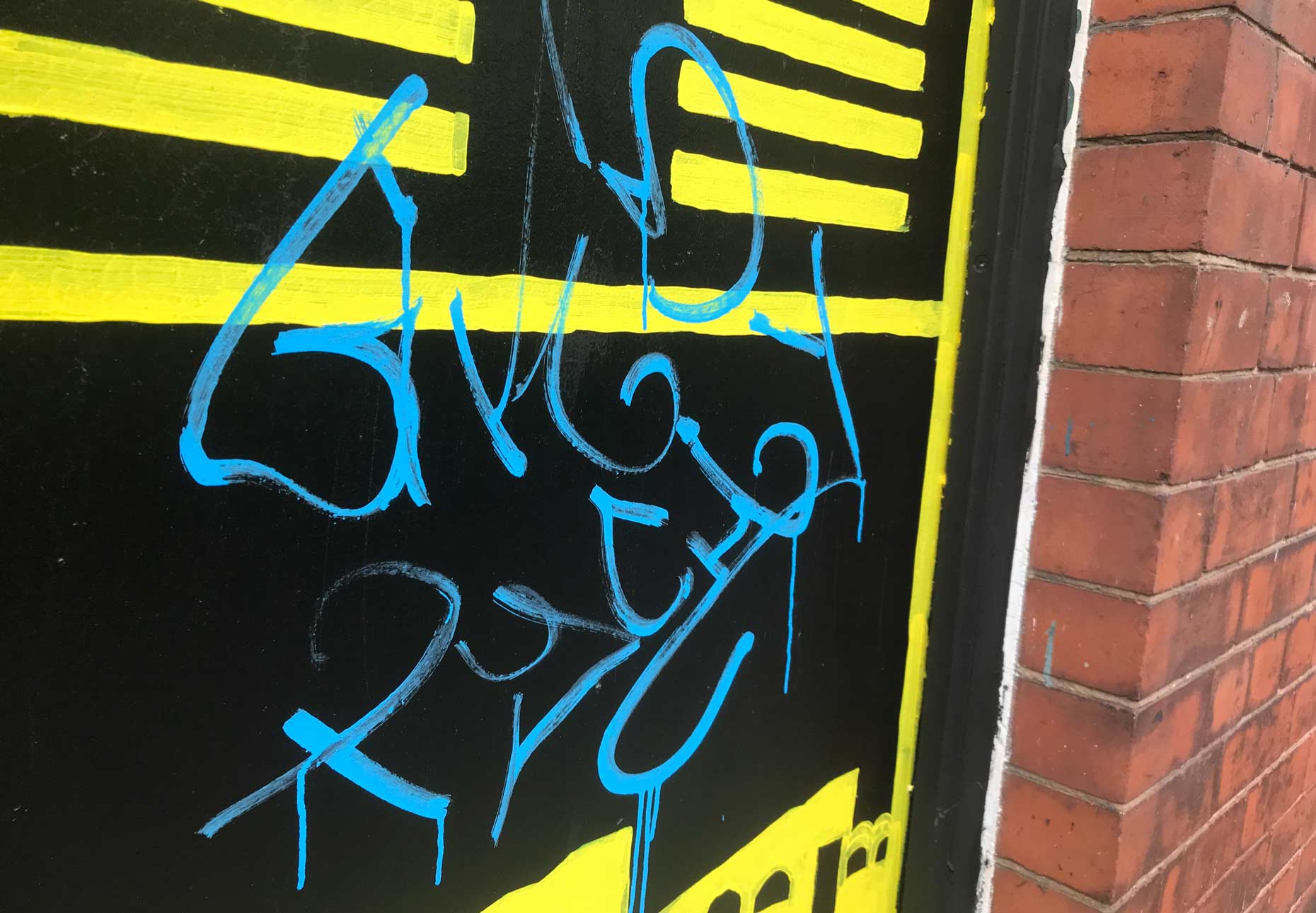 A mural created by a Lincoln artist and university students has been vandalised after just three weeks.
The colourful pictures painted on boards along the Glory Hole riverside walkway depict iconic Lincoln scenes like the cathedral, Brayford and Lancaster Bombers in flight.
Artists behind the project were saddened to find that the pictures had been defaced on Tuesday, May 15 by senseless blue scrawls.
Graffiti 'tagging' is an issue that has surfaced in the city before, but the deliberate attempt to ruin the colourful mural has raised questions about how the vandalism can be stopped.
Artist Andrew Bailie, who worked with students on the project, said he wasn't against graffiti and that there was an avenue to be explored.
He said he would like to speak to the person responsible to find out why they choose to tag: "Although I'm saddened I saw the opportunity to ignite the debate about the power of graffiti.
"If the entire set of murals had been covered in a well designed political, environmental or cultural piece drawing light to important issues then all for that as it's a reasoned response but maybe it's more a comment on disillusionment.
"Needless to say it would be great to speak to the person or even raise the questions on tagging and graffiti art itself. Definitely a useful tool in social development – if used correctly."
What do you think is the answer to stopping tagging in Lincoln? Let us know in the comments.