April 25, 2018 8.36 am
This story is over 44 months old
Students give arty makeover to Lincoln Glory Hole walkway
A bright new look for the walkway.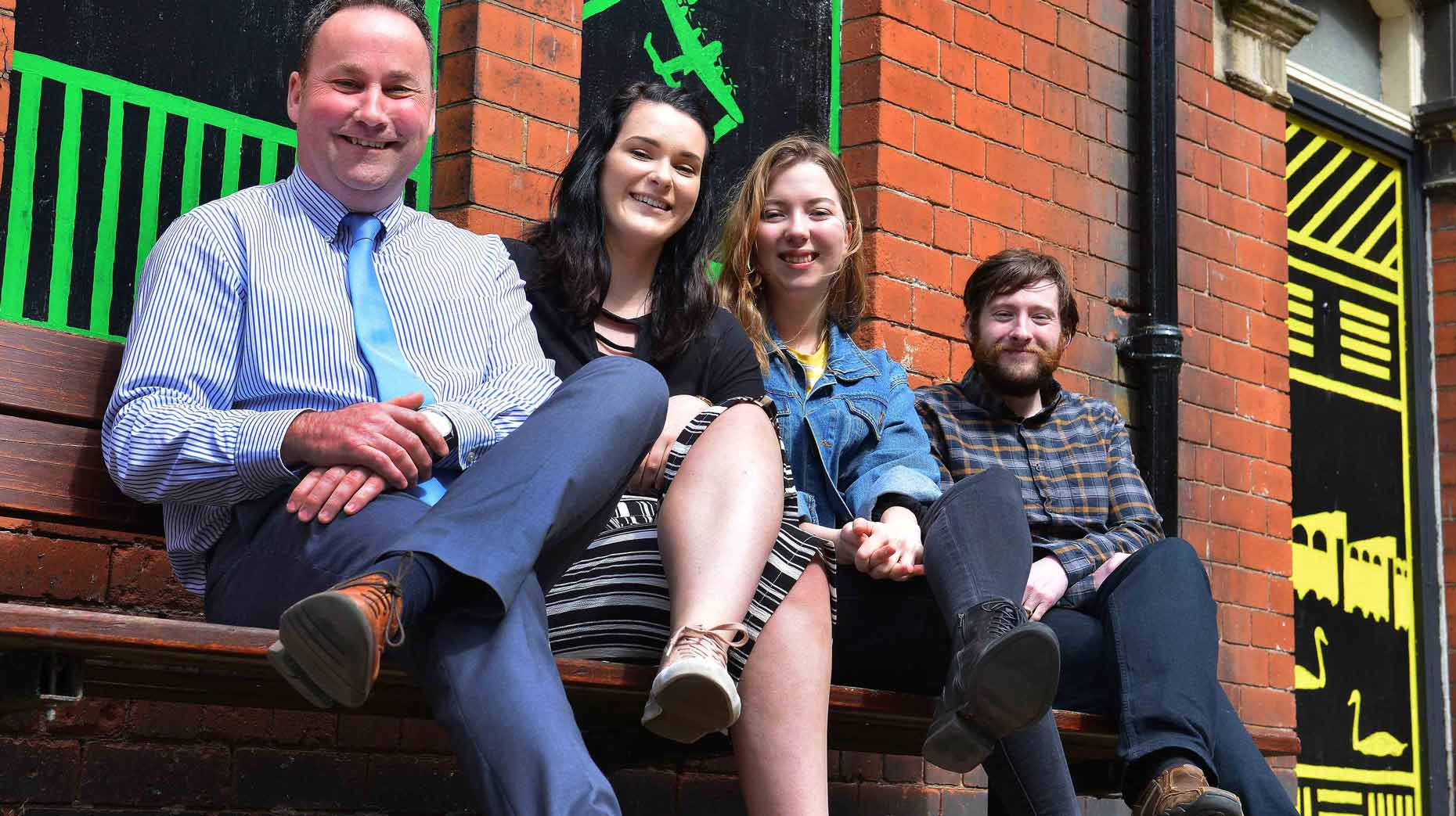 Students from the University of Lincoln designed a creative mural to brighten up the Glory Hole riverside walkway in the city.
The artwork at the walkway, which links the city's High Street with the Brayford Waterfront, reminds people of many of Lincoln and the county's best features, such as the cathedral and castle.
Senior Lecturer in the School of Film and Media at the University of Lincoln, Chris Matthews, came up with the idea when he overheard two Visit Lincoln colleagues talking about creative ways to make the city more attractive to others.
Chris contacted Visit Lincoln and suggested the university set up a design brief for its third year media students and two of them took up Lincoln BIG's challenge.
BA Hons students Alice Thorpe from Doncaster and Lene Utklev Gaupen from Norway designed the artwork.
Local artist, illustrator and photographer Andrew Bailie then responded over social media to help turn the students' efforts into reality.
Alice said: "The project was for the Glory Hole walkway and the design was to design something to decorate five boarded-up windows and a door.
"The result is based on landmarks of Lincoln, and part of some client work I've done."