Barge on the Brayford sold to students' union
New owners for The Barge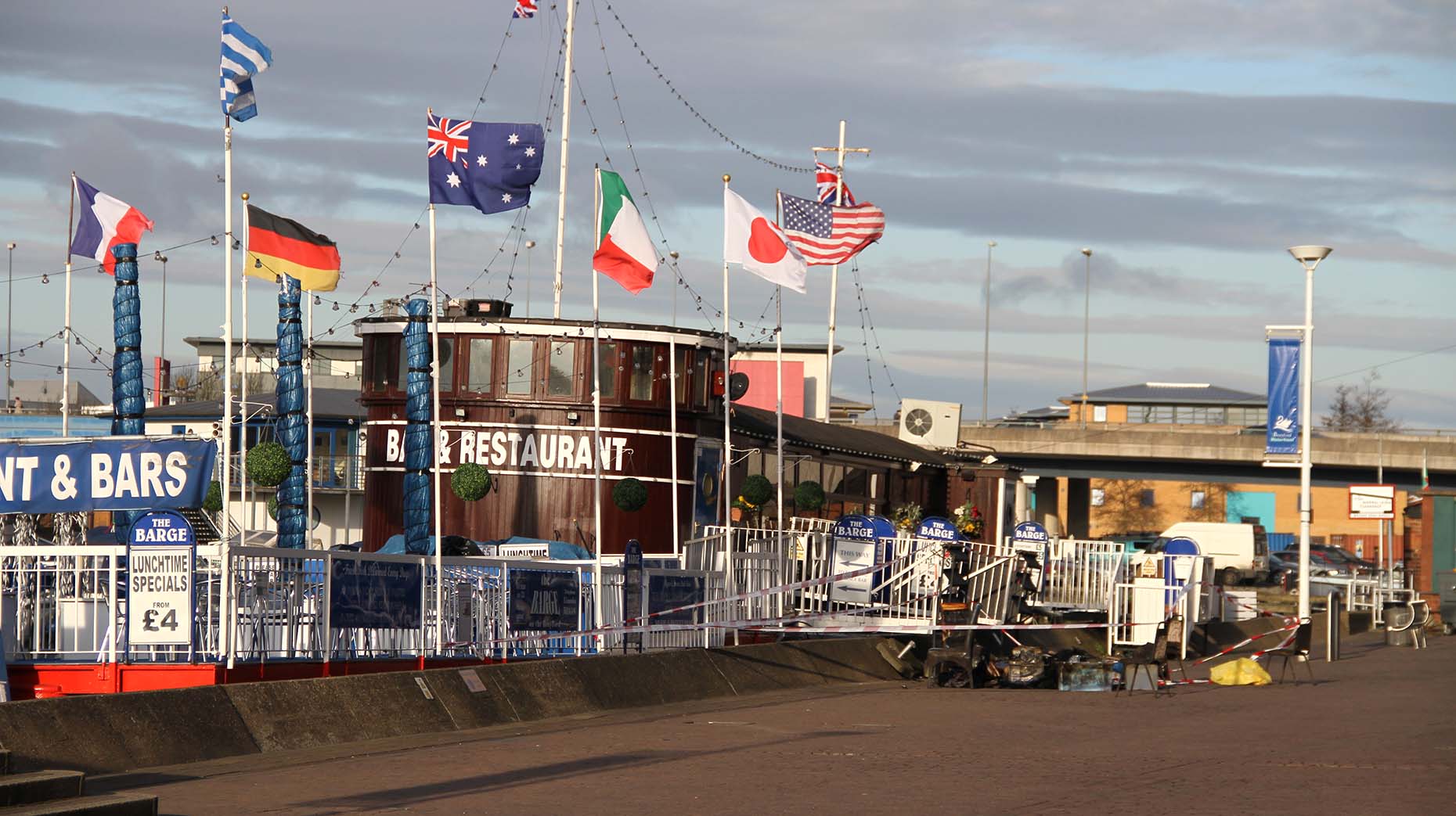 The long-empty former Barge on the Brayford boat restaurant has been sold at auction to the University of Lincoln Students' Union.
The fully-fitted barge and restaurant space for 170 covers sold for £192,000, trumping one other bidder at the auction by Lambert Smith Hampton.
It has a three-year mooring lease from the Brayford Trust at £10,508 per annum.
The Students' Union already owns The Engine Shed, Tower Bar, and The Swan.
SU managers said the plans for the future of the business will be kept under wraps for now, but that the end result will be something students and the wider community can enjoy.
Further details on plans for the Barge will be provided in the coming months.
James Brooks, University of Lincoln Students' Union CEO, said: "We're incredibly pleased to have been successful in the auction.
"We're looking forward to putting an historic Lincoln landmark back into action for both students and the wider community to use."
The Barge on the Brayford had a challenging recent history. In 2014, the floating seafood restaurant was severely damaged by a fire in the kitchen. 
A new captain was sought for the unusual business in January 2017, when owner Catherine Kirk-Keverne announced her retirement due to ill health.
Initial offers were sought in the region of £300,000 and eventually went to auction this week with a starting bid of £130,000.
Captain Kirk-Keverne, The Barge on the Brayford's previous owner, added: "I'm delighted to see The Barge handed over to the Students' Union.
"It's exciting to see the legacy continue, with young people and locals able to enjoy it once again in the future. I can't wait to see The Barge taken forward into its next chapter."