Four from Lincolnshire rescued at sea
They were stranded for 12 hours.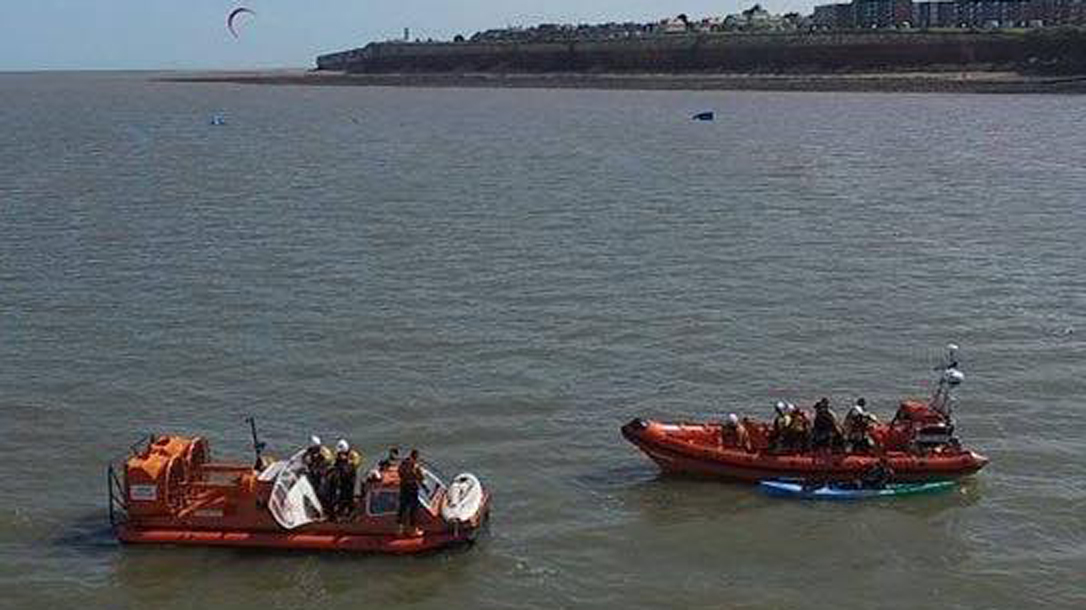 Four people from Boston have been rescued from the sea after becoming stranded for 12 hours.
Lifeboat crews from RNLI Hunstanton were dispatched to the mouth of the River Witham near Holbeach at around 1am this morning to search for a hovercraft that had been run aground.
The RNLI said that they found two men and two women trapped off Tabs Head in a "cold and distressed state", all of which were lacking appropriate clothing.
The passengers were evacuated into a lifeboat and taken into the care of the Sutton Bridge Coast Guard team.
Strong warnings
RNLI Hunstanton are now warning others about the dangers of going sailing unprepared.
On Facebook they wrote: "If you are going to sea, sailing, kayaking, surfing or fishing, check you have the right means of raising the alarm if things go wrong."
"If you have the right safety gear our crews will be able to locate you. Always let someone know where you are going and the time to expect you back.
"Before setting out to sea basic checks are essential. The person in charge of any vessel going to sea is responsible for the safety of all on board.
"The water might be calm in the harbour, but where the channel meets the sea on the Bar it can be a different scene. You should be aware of the weather conditions and forecasts, and the tide times. You should ensure that all equipment is checked and serviceable. And most importantly there are lifejackets for all.
"Break downs can happen at any time, the weather can change fairly quickly and visibility can close in. A call to the Coastguard will alert us, but if you don't know your position, finding you may take some time."